Net Blouse Design For women
Saree is the most worn dress of Indian women. The way and style of wearing it in every state of the country is different. But the saree makes the blouse attractive. Different colors and designs of blouses enhance the beauty of your simple saree. So today we are telling you about blouse neck design.
A blouse is a type of garment that is typically worn by women. It is usually made of lightweight fabrics such as cotton, silk, or chiffon and is designed to be worn with skirts or pants. A blouse can have a variety of styles, designs, and features, including different necklines, sleeve lengths, and detailing.
Blouses can be dressed up or down depending on the occasion. They are often worn for work, formal events, or casual outings. Blouses can be paired with a variety of bottoms, such as jeans, skirts, or dress pants, to create a complete outfit.
Blouses can be found in a variety of colors, prints, and patterns, making them a versatile addition to any wardrobe.
Net Blouse Design:- 
A net blouse is a type of blouse that is made from sheer or semi-sheer net fabric. Net fabric is a lightweight, breathable material that is often used in clothing to create a delicate and feminine look.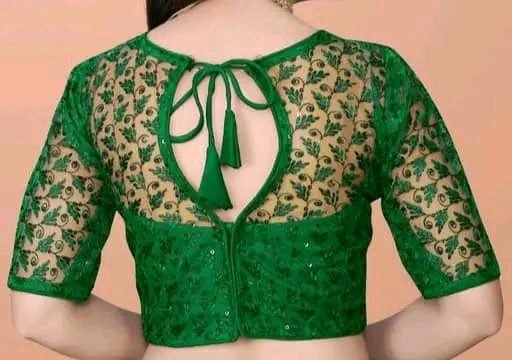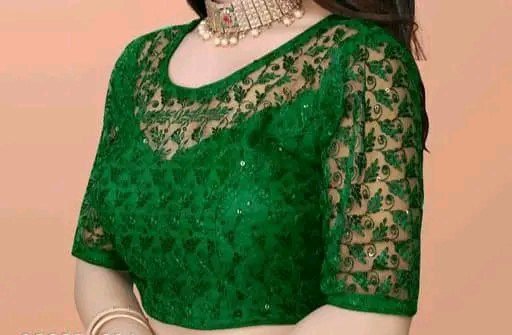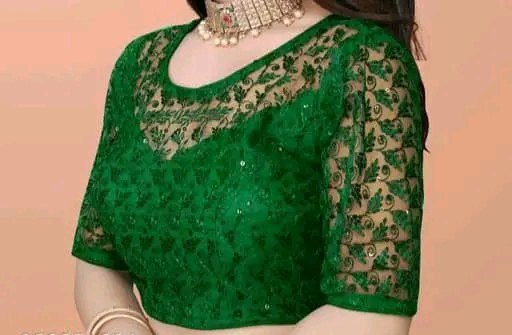 Netted Sleeves Blouse:-
This design features sleeves made entirely from net fabric, often embellished with embroidery or lace. It can be paired with a saree or lehenga to create a trendy and fashionable look.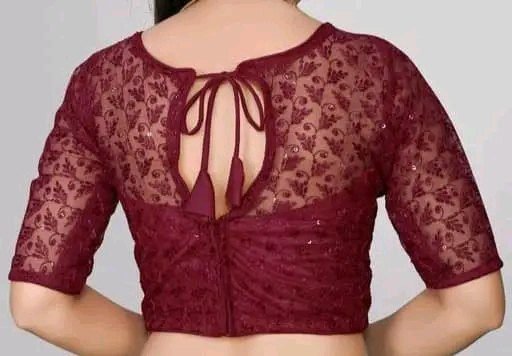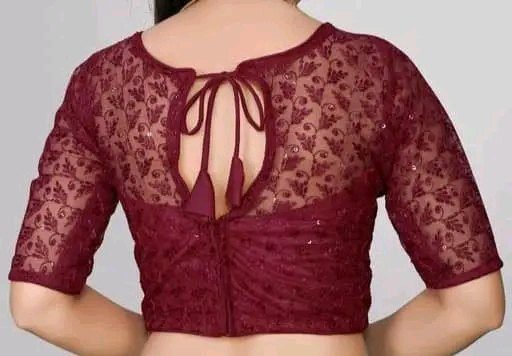 Blouse designs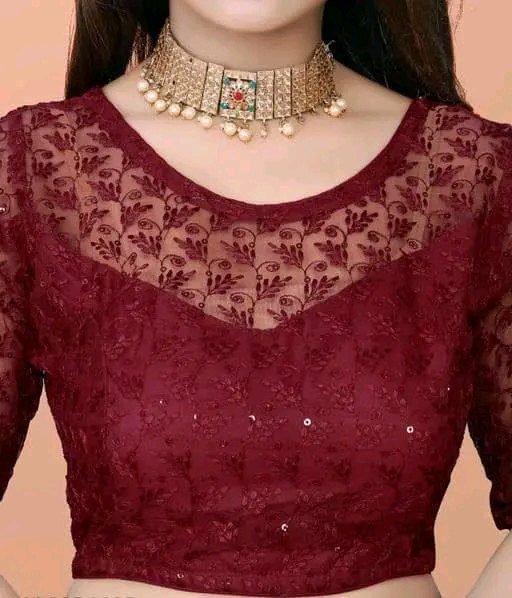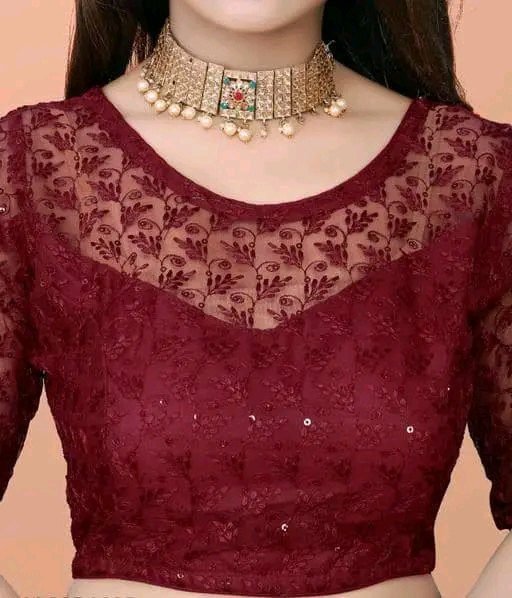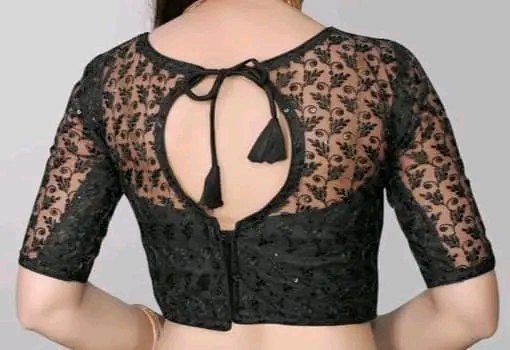 New blouse design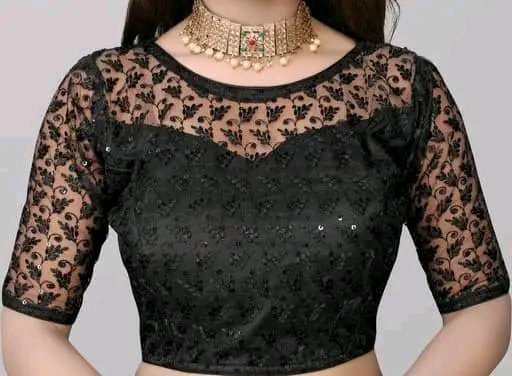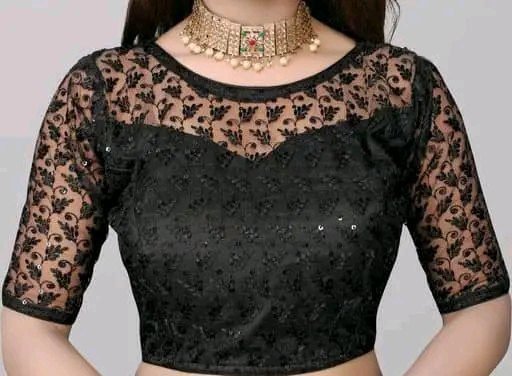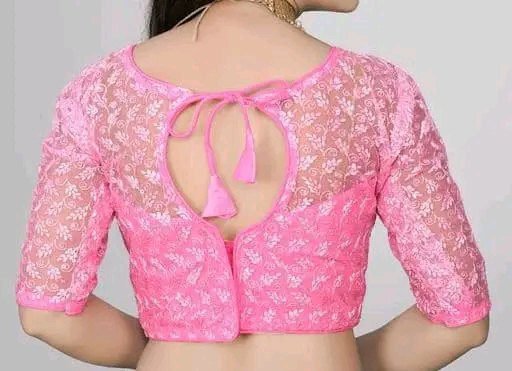 Back blouse design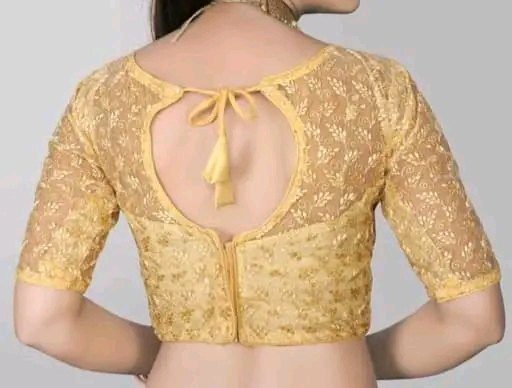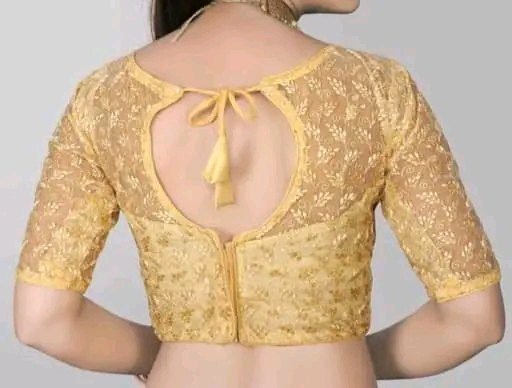 Navyblue Color Readymade Net Blouse

White Color Readymade Net Blouse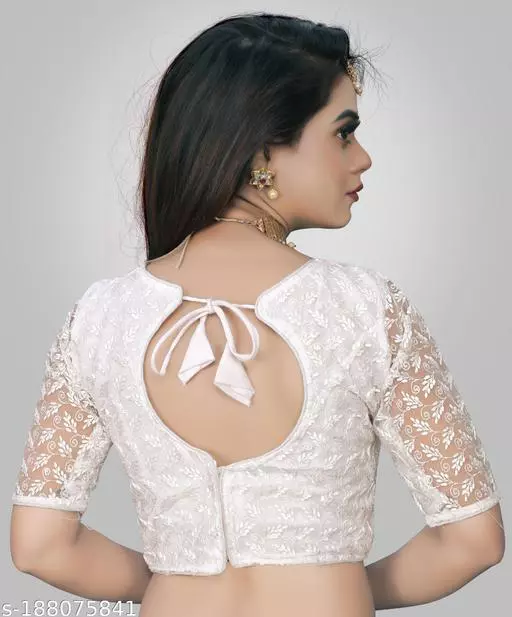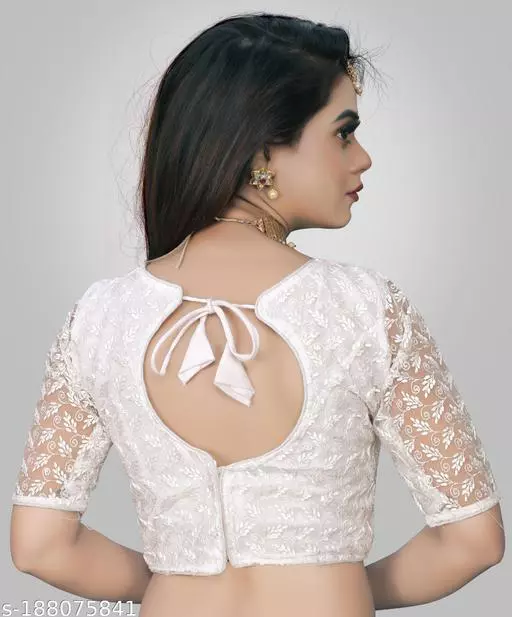 Grey Color Readymade Net Blouse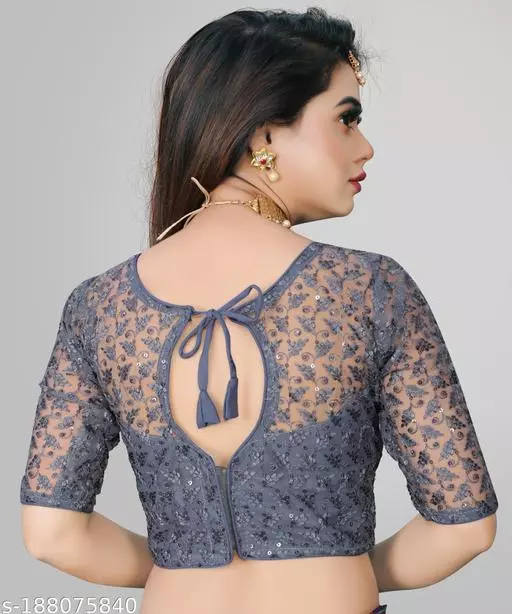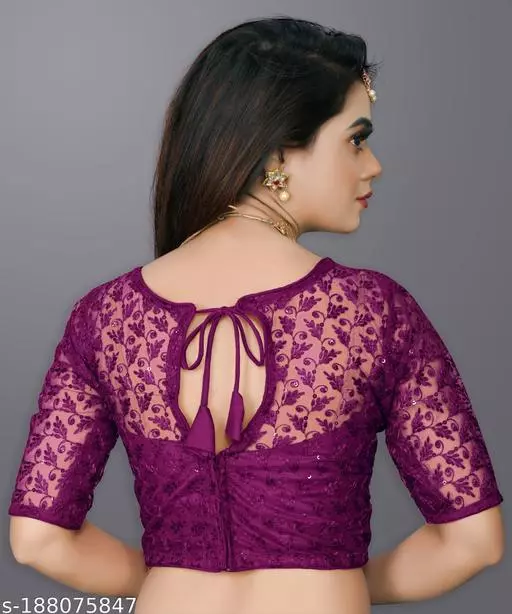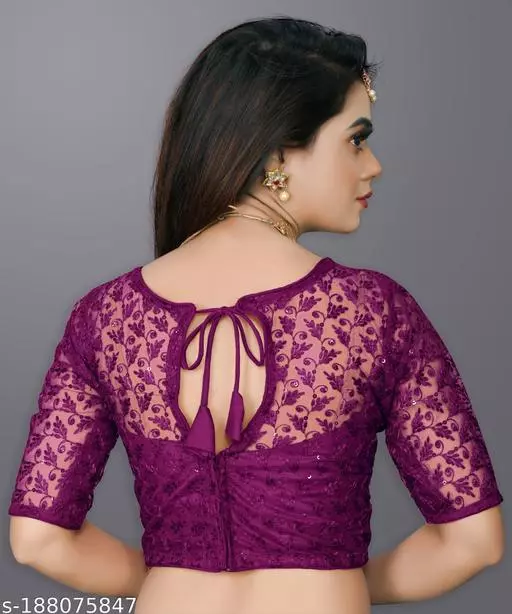 Red Color Readymade Net Blouse
A net blouse is a versatile and elegant choice that can be customized to suit individual preferences and styles.
Image Credit – Meesho
Also Read –