The Nose Ring is one such fashion accessory that is back in fashion. Whether you watch college parties or any other function, you will definitely see some girl flaunting her Nose Ring.
Check out these ten very attractive Nose Rings and if you like them, you can easily buy them online by clicking on the accompanying links.
You all must know about American Diamond that all the jewelery made from it gives a very attractive and authentic look. We bring to you the Gold Plated American Diamond Nose Ring which goes well with both traditional and western wear. To give it a more beautiful look, pendants have been given with the ring.
This ring is white gold plated, in which seven diamonds have been applied in a very attractive way in a flower motif, which gives it a very beautiful look. This ring will give you a very rich look. To buy it click on the link below.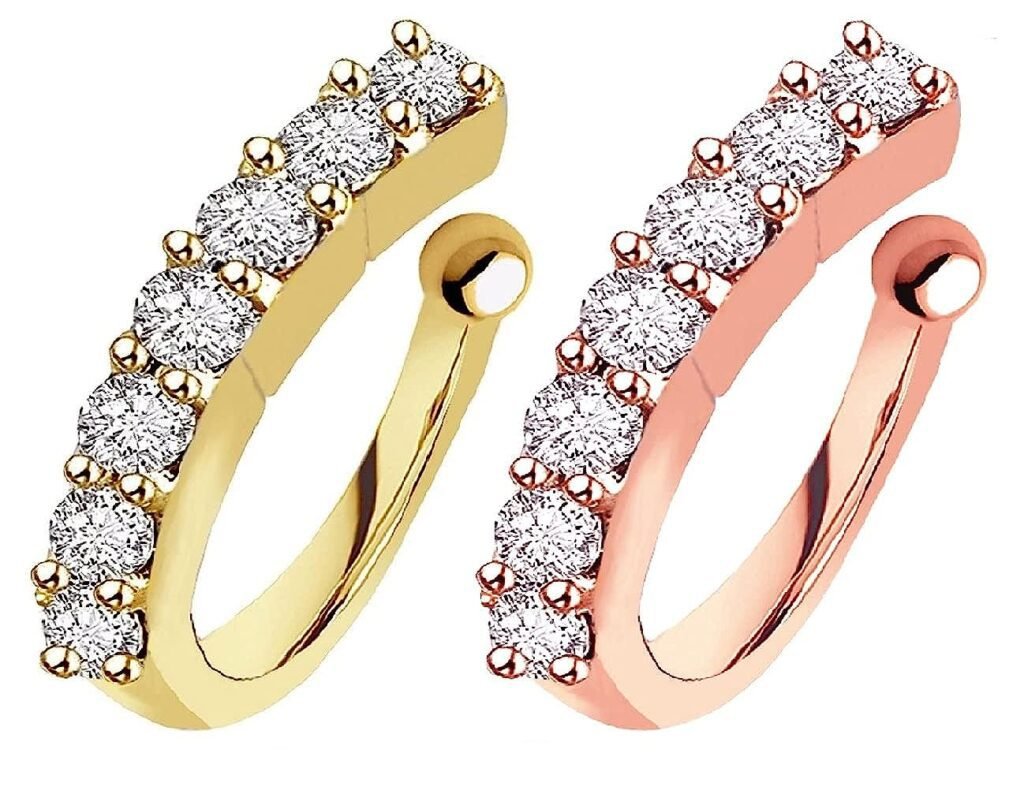 Rose gold material has been used for this ring. It has a beautiful dark colored diamond placed in between two crystals which will give a royal look when worn. 
When it comes to stylish nose rings, we first remember the name of the famous tennis player Sania Mirza, and we also look for beautiful nose rings like her. That's why we bring to you the best of her style nose ring, which is a gold plated ring made of silver. To make it attractive, cubic zirconia stone has been used. Its handmade design gives it the look of real diamond jewellery, and it is quite light weight and stylish. To buy it click on the link below.
If you want to get the traditional Maharashtrian look then this ring is a good option for you. In this, white crystals and pearls have been used on a gold plated base, which gives it a very artistic look. You can buy it from this link.
This is a bridal nose ring which is gold plated. In this ring, crystal has been taken as a pendant and for a bridal look, two beautiful pearl chains have been attached to the ring, which you can fix in the hair. You can buy this nose ring from the following link.
This nose ring is made in round shape, its outer ring is set with a combination of beautiful red vetus with white polki. Three gold chains have been used to give it a bridal and traditional look. You can buy it from this link.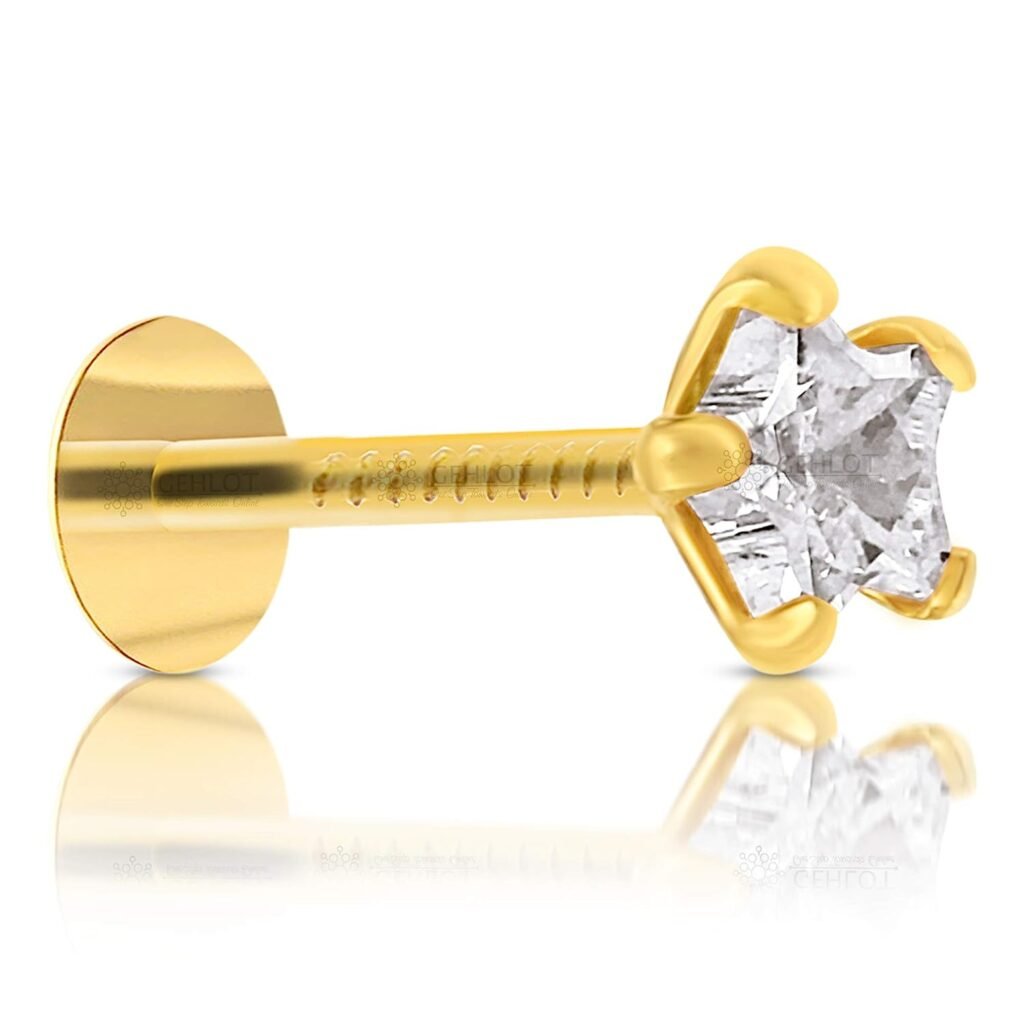 This ring is in a very different look, it has a lattice-like pendant with the ring, in which the diamond has been wrapped. To make the ring attractive, three stones have been used in the best way. You can buy it from this link.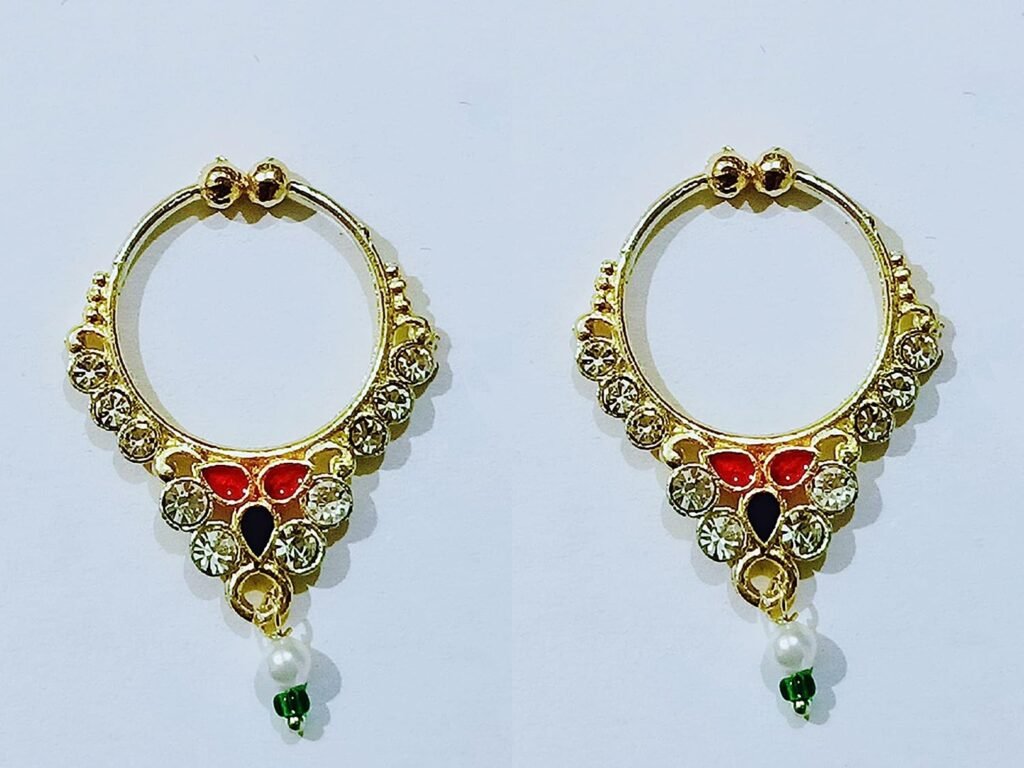 It has a very beautiful knot shaped motif on the gold plated ring which gives it a new look, you can wear it with all kinds of outfits. You can buy it from this link.
This ring has been given a unique look, which will make you feel very special and you will look the most different wearing it. This ring is in metallic color and has an adjustable loop. To buy it visit this link.
All The Product Available  on Amazon.in . Click Here to But this .
Disclaimer - This website is for general Information purposes and Reference only . We Don't Sell Any items listed on our Website .