New Gold Mangalsutra Pendant Designs
The meaning of Mangalsutra is very special, in this Mangal means sacred and Sutra means thread. That's why when a girl gets married, the groom wears Mangalsutra to his bride. That's why it is mandatory for women to wear Mangalsutra after marriage.
Magalsutra is considered a symbol of marriage and good luck. You will find many designs of Mangalsutra in the market. If you also like to have beautiful designs of Mangalsutra in your jewelry collection .
So today in this Article we have brought the Some designs of golden mangalsutra Pendant .  You can also choose one of these beautiful designs for yourself. 
Golden  Flower Pedant Design For Mangalsutra 
This is Very Beautiful  design . Wearing this pendant, it seems as if a flower is blooming around the neck. There are also cute little ghungroos at the bottom. If you wear it, you will definitely get compliments. This pendant will work to enhance your personality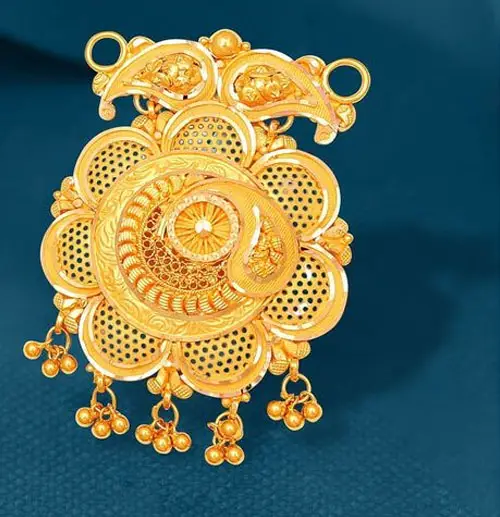 Square Shape Mangalsutra   Pendant Design
You will get an elegant look when you wear it in mangalsutra. There is also a thin tassel hanging from the bottom of the pendant making it more unique. If you wear it with silk saree, then its look will blossom.
Oval Shaped Mangalsutra Pendant Design
Oval shape is rarely seen in the pendant design of mangalsutra. If you want to show yourself at the forefront of the fashion era or want to look trendy then understand that this gold pendant is just for you. It is perfect for women of any age.
Latest Gold Pendent Design
If you look at this pendant now, then you will know that the beginning is the artwork in the shape of leaves and then the tent style design has been given further. There are fine tassels and ghungroo-like hangings at the bottom. It is also a sturdy design because of the base on the top.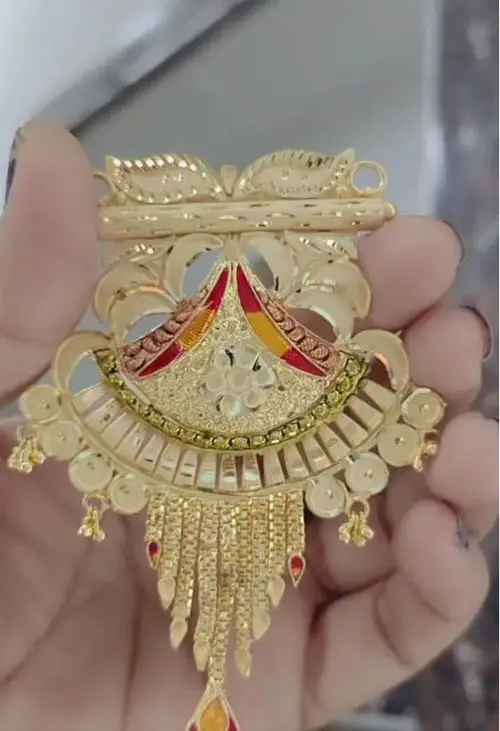 Bridal Mangalsutra Pendant  Design
 It is perfect for newly married girls. If you look at it carefully, you will see the shape of V which will look very beautiful on anyone's neck. It has three flowers which makes it a refreshing design.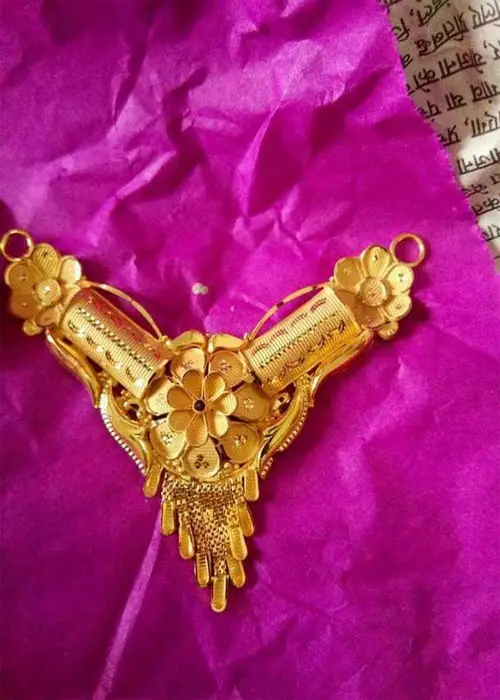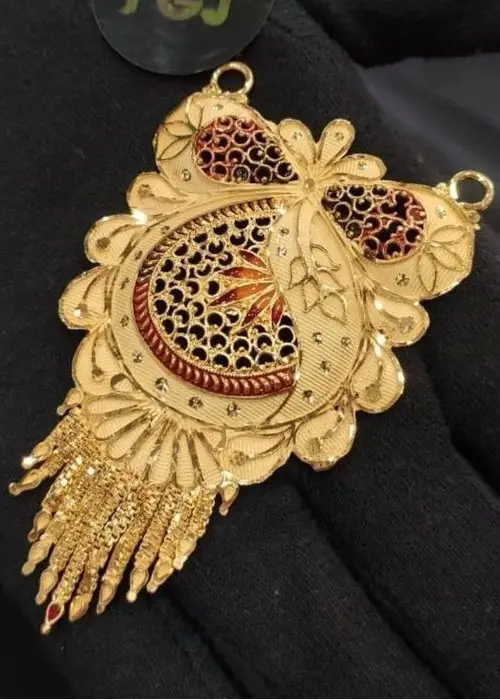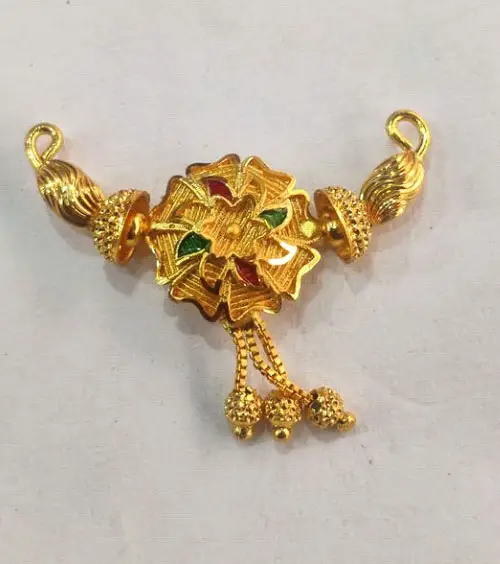 Stylish Gold Pendant Design 
This is a totally unique design in the combination of maroon and golden color. This is a very cute design which will be loved by women of all ages. Young girls who love nature will surely love this one as the leaves and flowers are beautifully depicted in it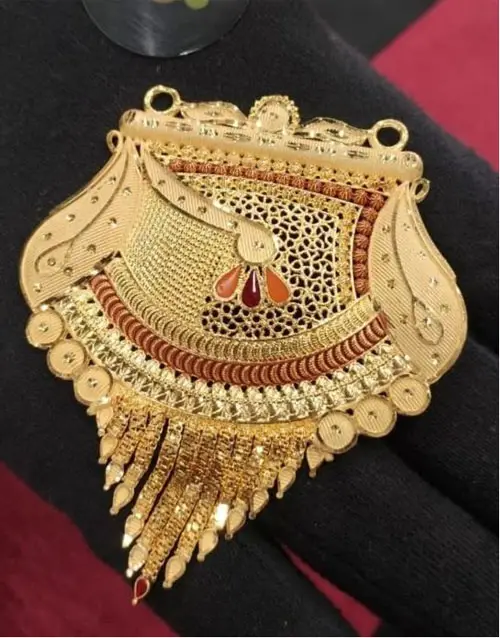 All image Source : Pintrest
Also Read –