Full Hand Mehndi Design For Bridal
दुल्हन के लिए फुल हैंड मेहंदी डिजाइन
Stylish Mehndi Design For Bridal
Mehndi is an integral part of our culture and our heritage. right here Because henna is applied with great fanfare on marriage ceremonies and festivals. And especially in marriage there is a ritual for this too. This is what we call the ceremony of Mehndi. Mehndi designer is called at home to apply henna on this day. And the whole family gets the henna applied with great enthusiasm and fun. In such a situation, today we have brought such a wonderful mehndi design for you. Have brought which you can apply on your hand.
Peacock Mehndi Design:-
Peacock-inspired mehndi designs are always in trend. They feature the majestic peacock with its graceful feathers, which are often filled with intricate patterns and details. Peacock mehndi designs look stunning on the back of the hand or as a central design on the palm.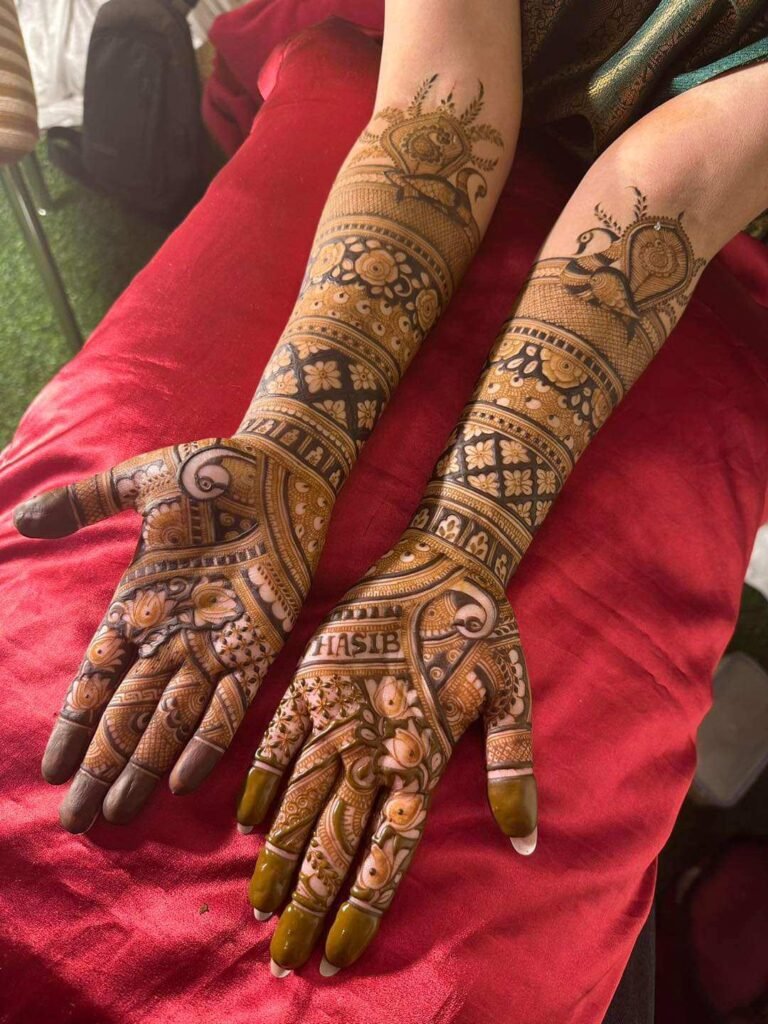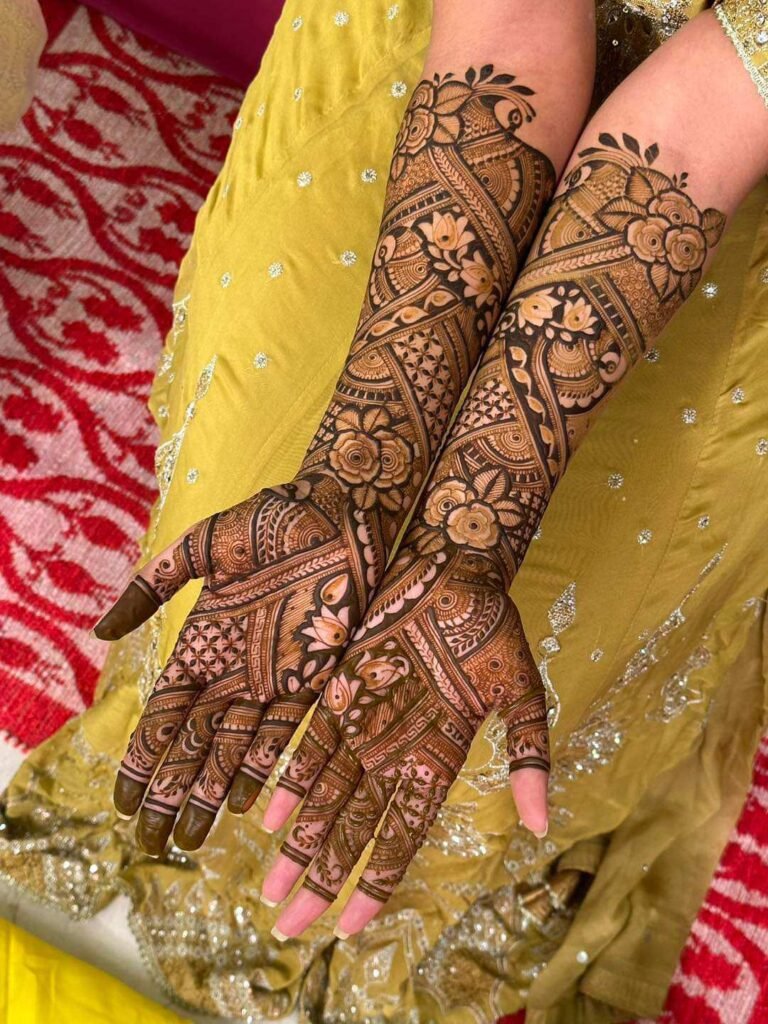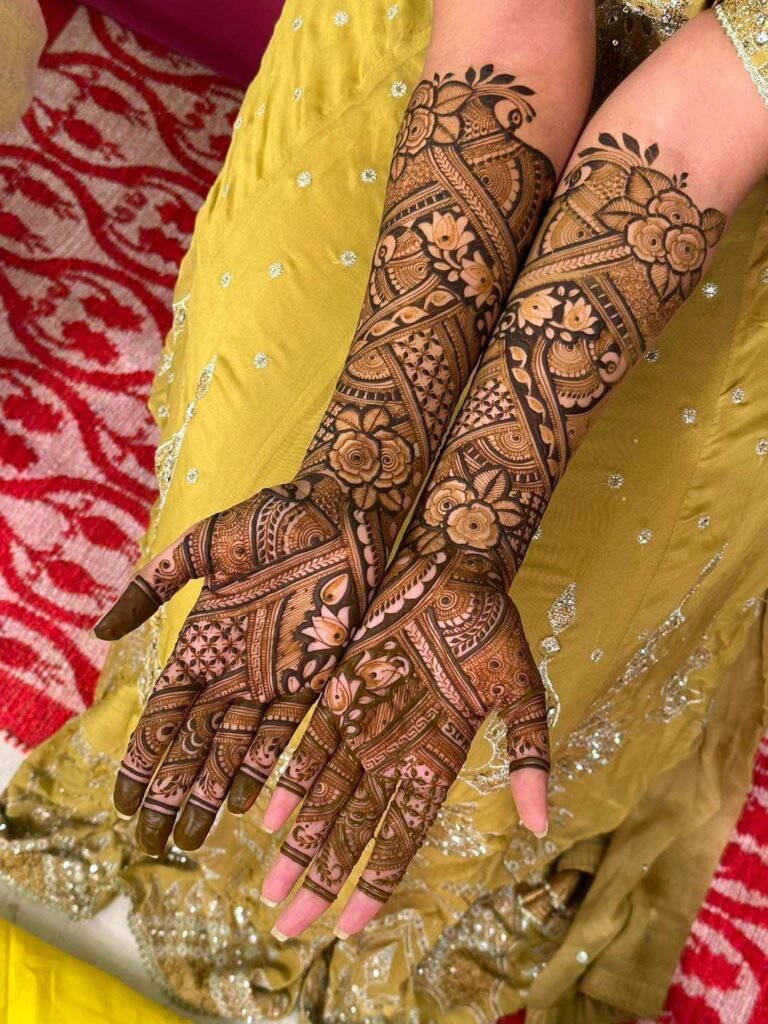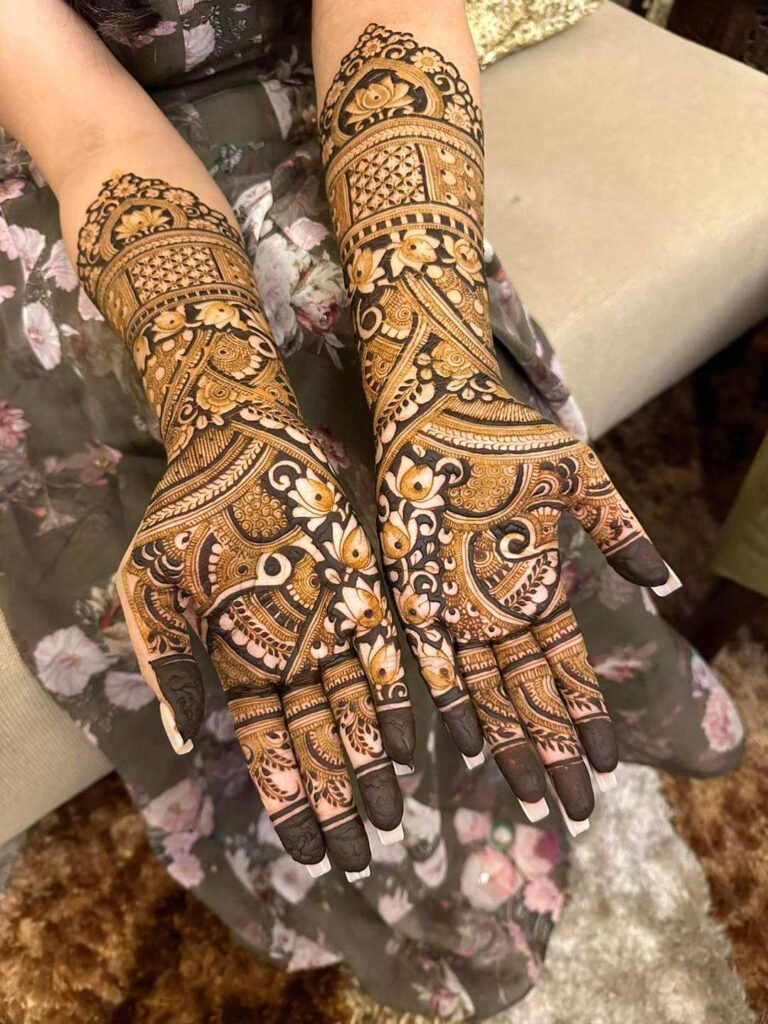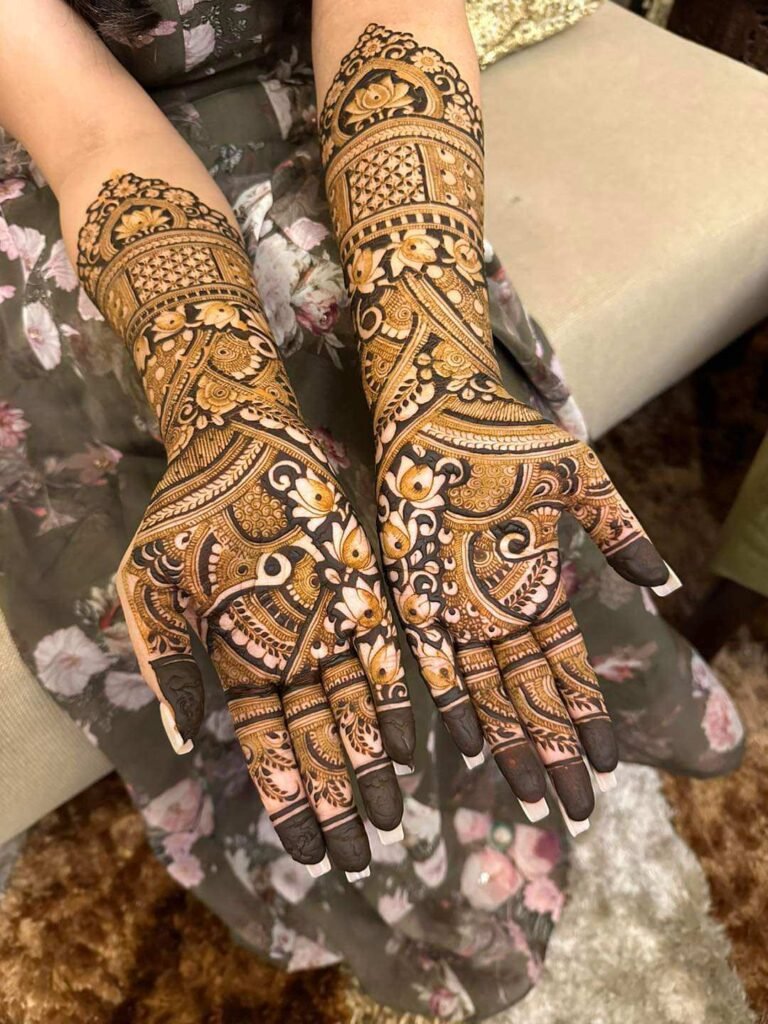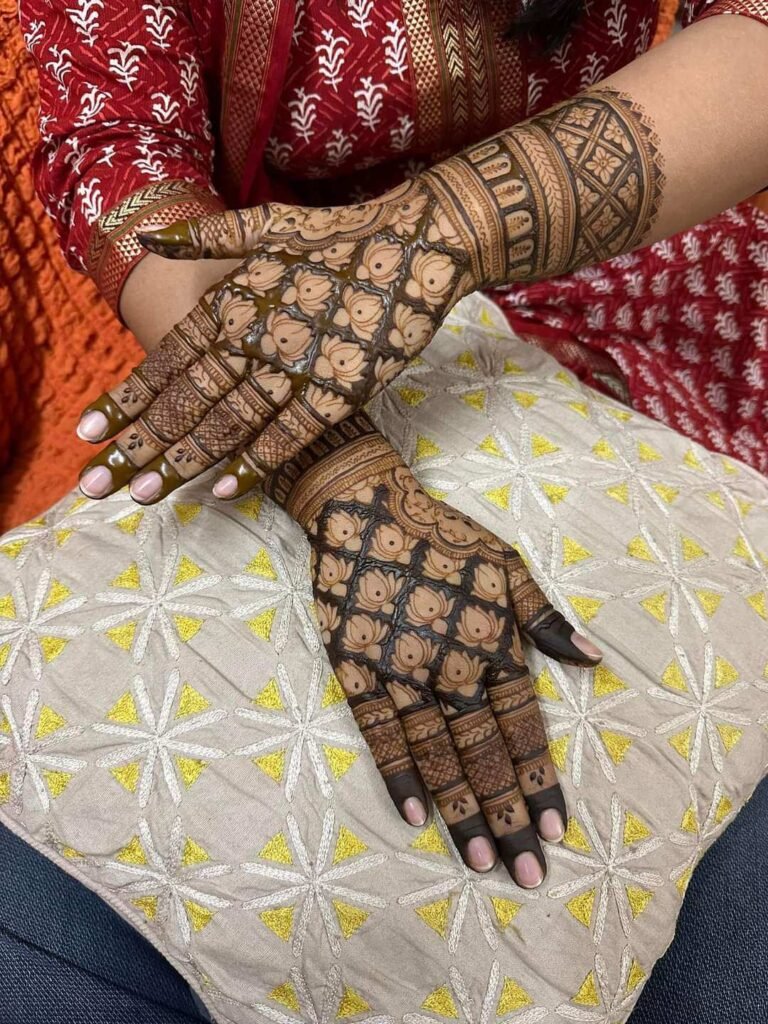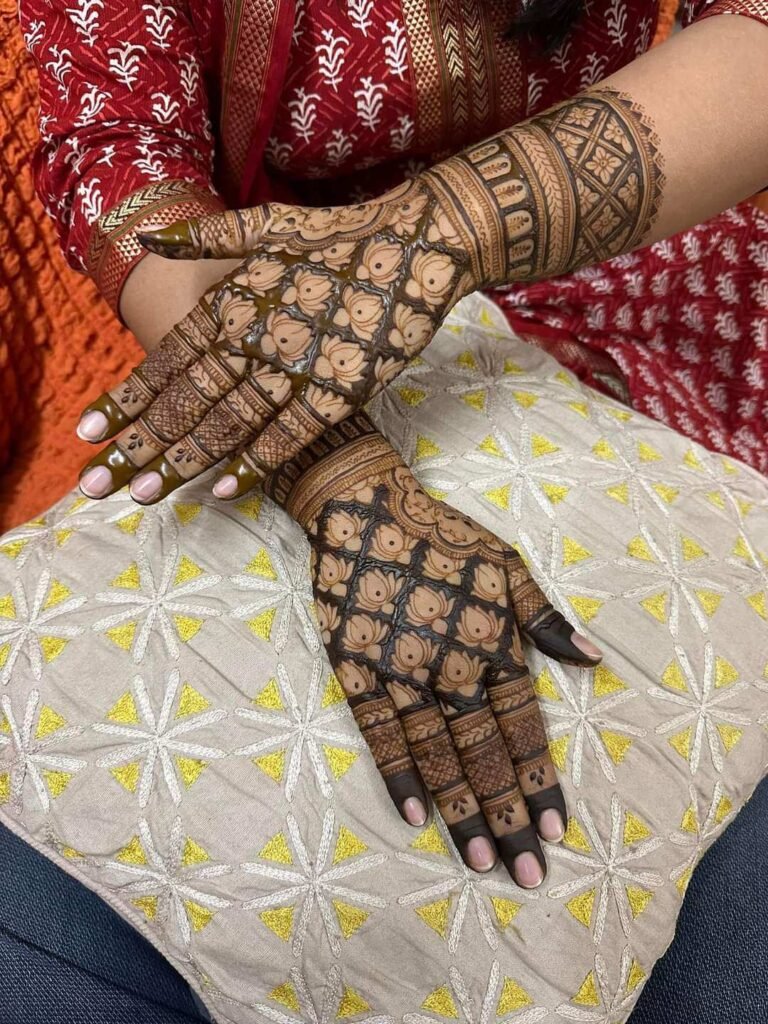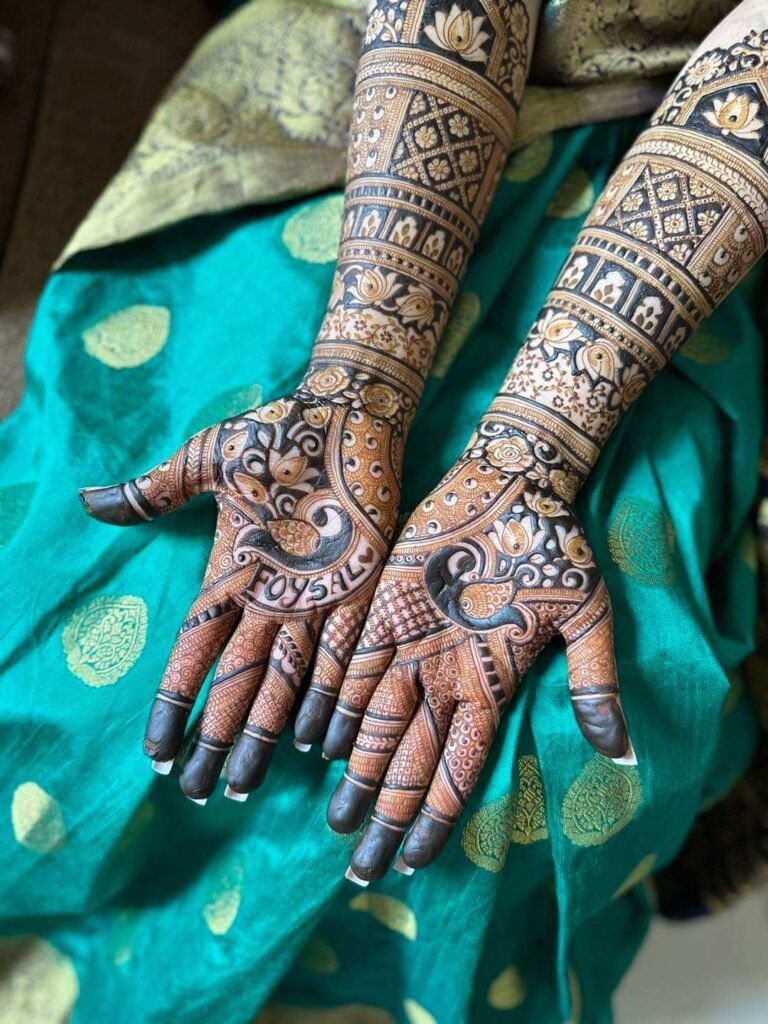 Mandala Mehndi Design:-
A mandala is a geometric design that symbolizes harmony and balance. It's a popular mehndi design that features intricate circular patterns with various details like flowers, leaves, and dots. You can create a mandala design in the center of your hand or as a focal point on the back of your hand.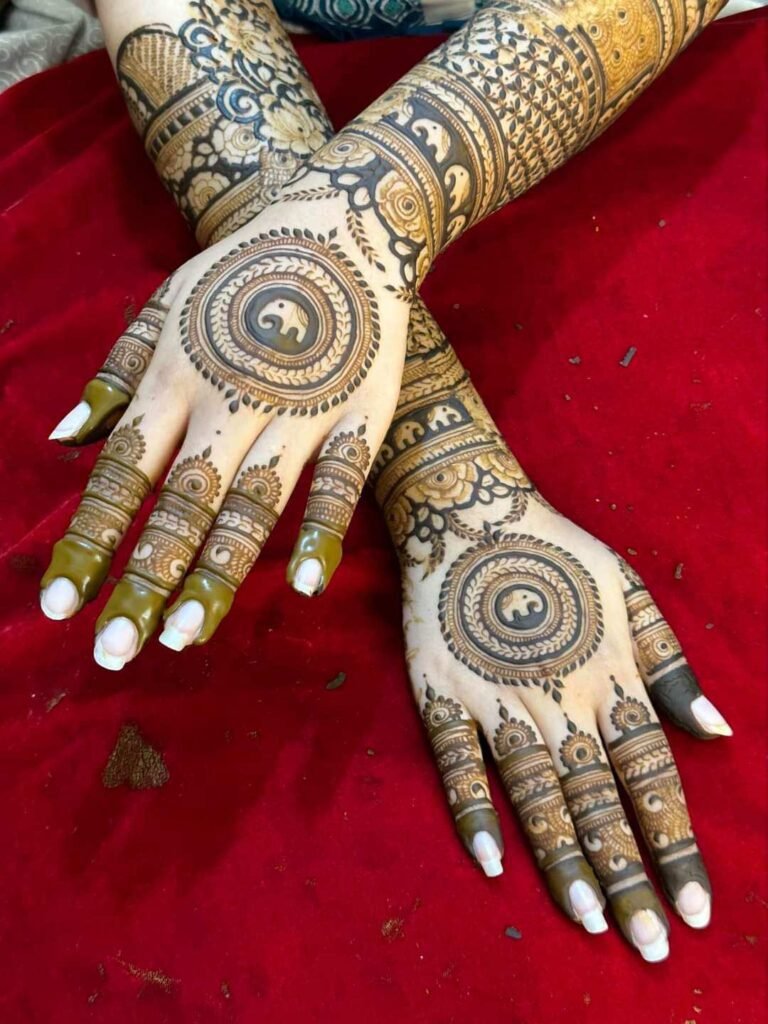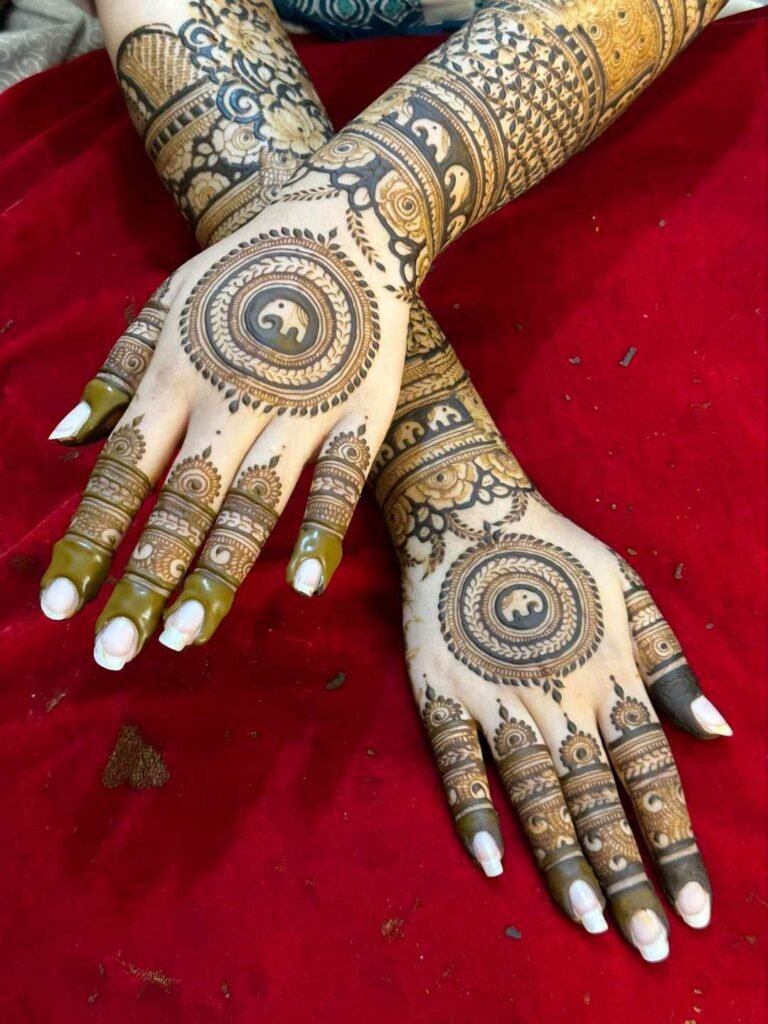 Dulhan  Hand Mehndi Design
In the below mehndi design, the artist has designed it very well. In this, the artist has made a very beautiful design from the fingers of the hands to the elbows. You can get it applied on your hands.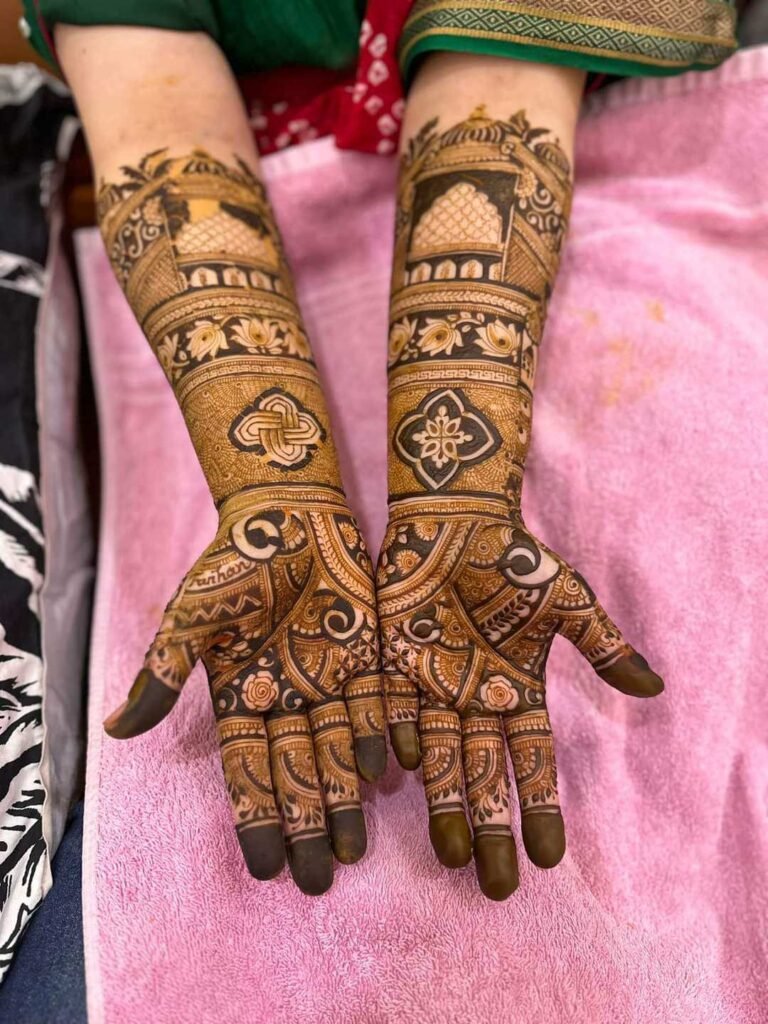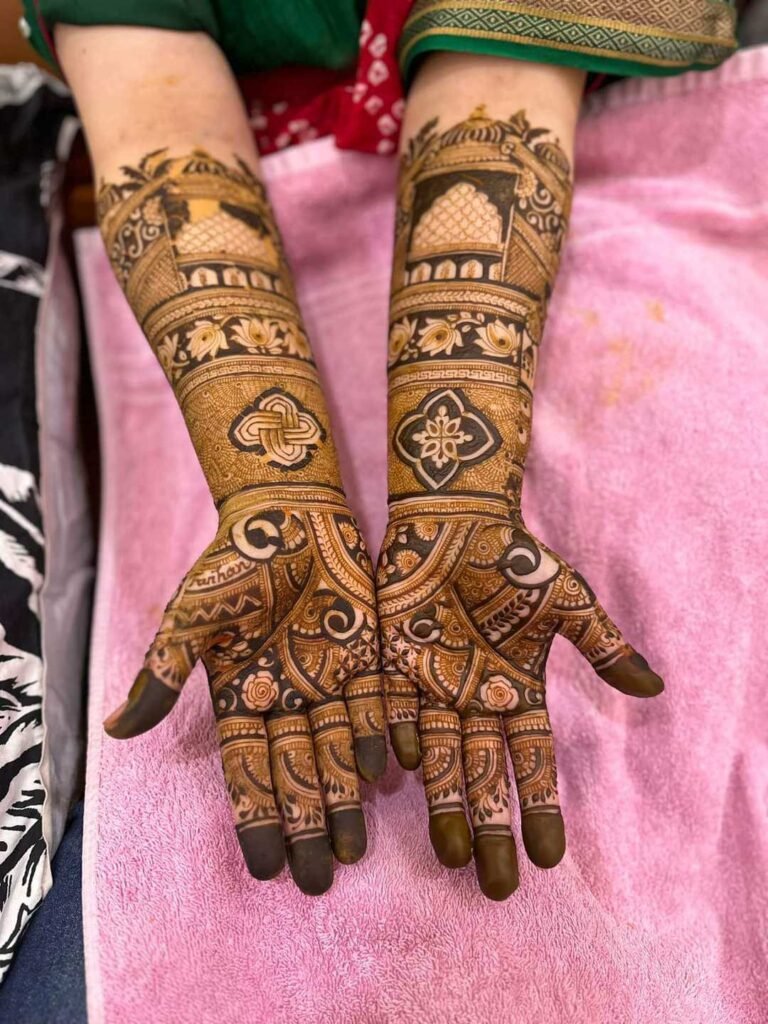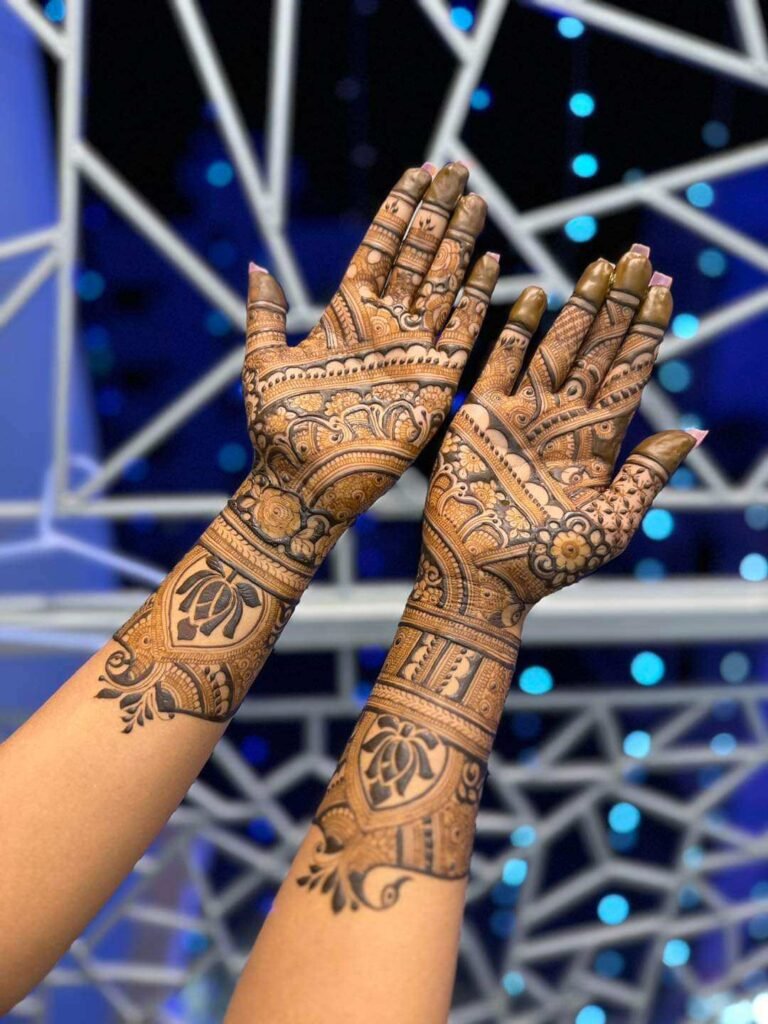 Latest Bridal Full Hand Mehndi Design
Wedding is the biggest event in any girl's life and she wants to look special on every wedding occasion. From roka to engagement and from haldi to mehndi, brides look different for every occasion.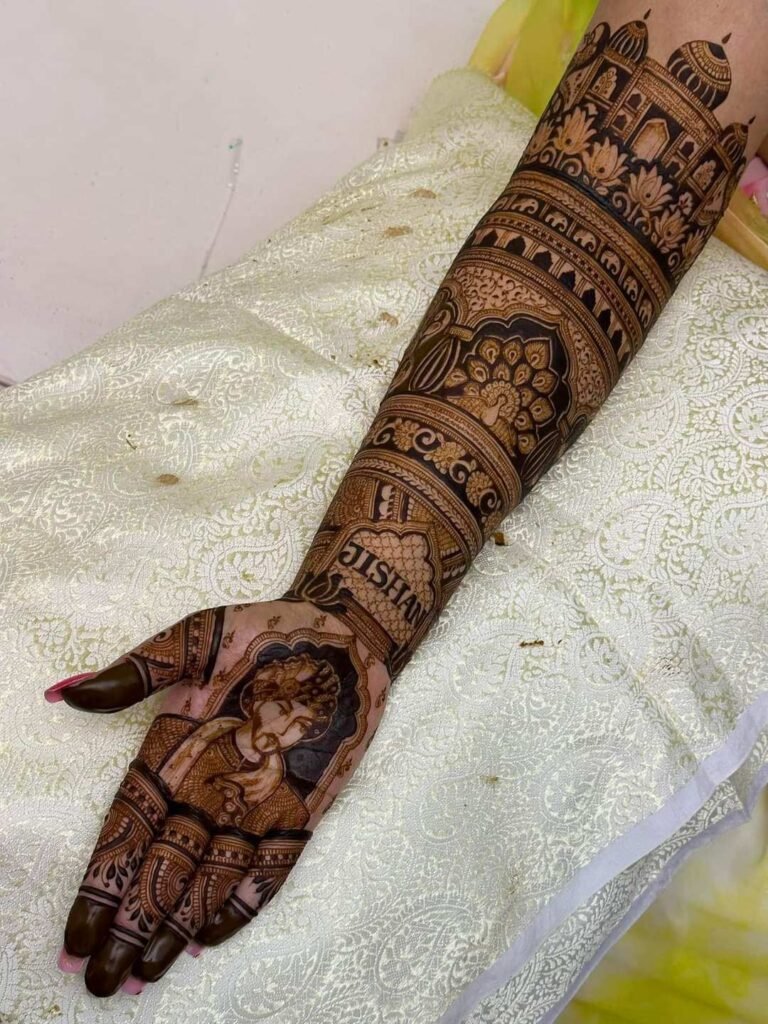 Simple full hand mehndi design
If you want to apply simple mehndi design then you can choose some design. Although this design is very simple but it gives a very nice look. If you choose a calm and simple look for your wedding, then definitely keep this type of mehndi design in mind. You can also apply this type of mehndi yourself.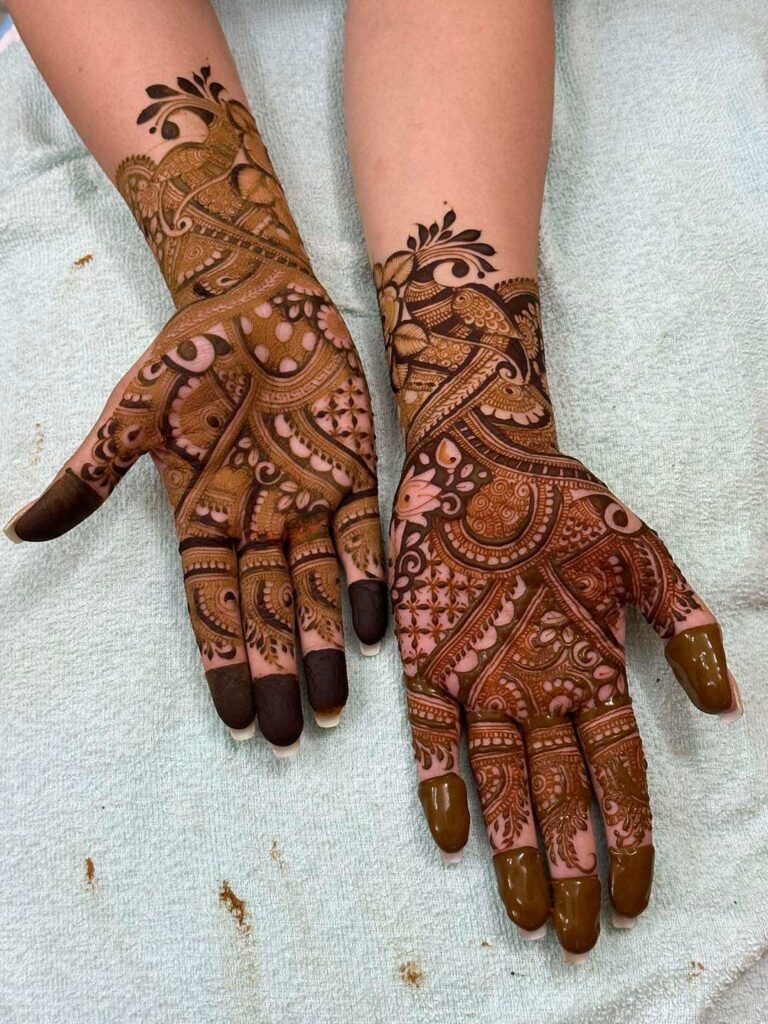 Image Source – Facebook/ Shahariar's Mehendi
Read Also