New Goldplated Mangalsutra Pendant Design
Mangalsutra is the most favorite ornament of every married woman. Like other jewelry, now many new designs are being seen in Mangalsutra. Every year you will find new patterns and designs in Mangalsutra. There will also be some design trends in the new year, which have become very popular among our women till the end of 2022.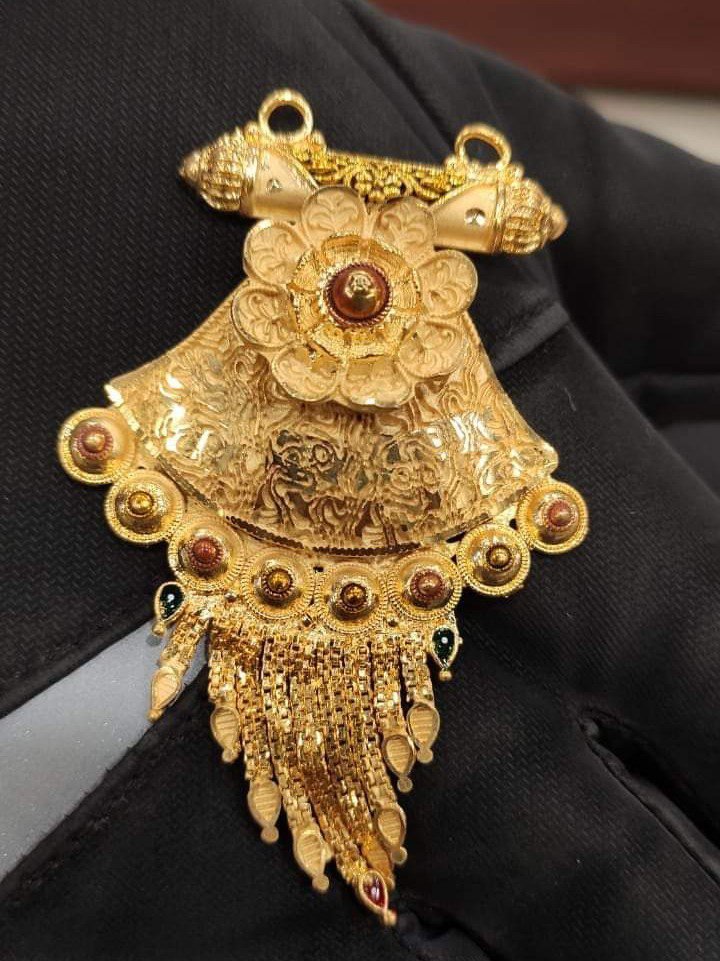 Although mangalsutra is a traditional ornament, but now a western touch is also seen in it. Where earlier black beads were given a lot of importance, now only a small number of black beads are seen in mangalsutras and the best part is that mangalsutra can be worn with both western and ethnic outfits, similar designs We women seek.
Modern Mangalsutra design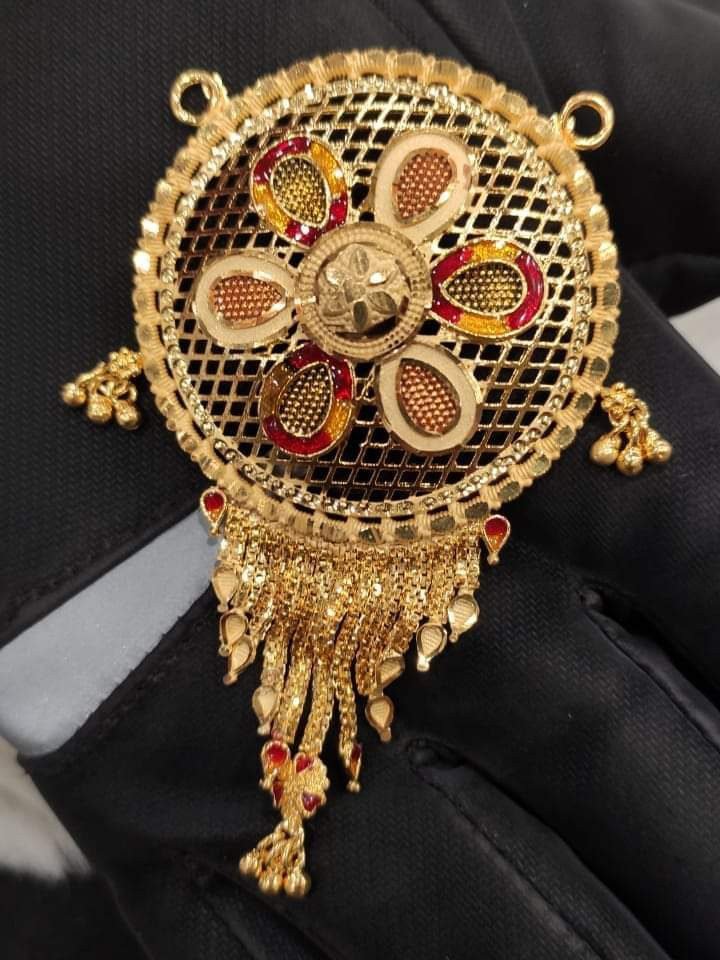 Usually these type of mangalsutra are short in length and you can carry them with any kind of outfit. With double layer mangalsutra you can add pendant as per your choice. If you want, you can also get the first letter of your and husband's name made as a pendant.
If you are buying artificial mangalsutra from the market, then you can get mangalsutra of this design from 500 to 1000 rupees. If you want, you can also take a design in gold from a good jewelry store.
Mangalsutra design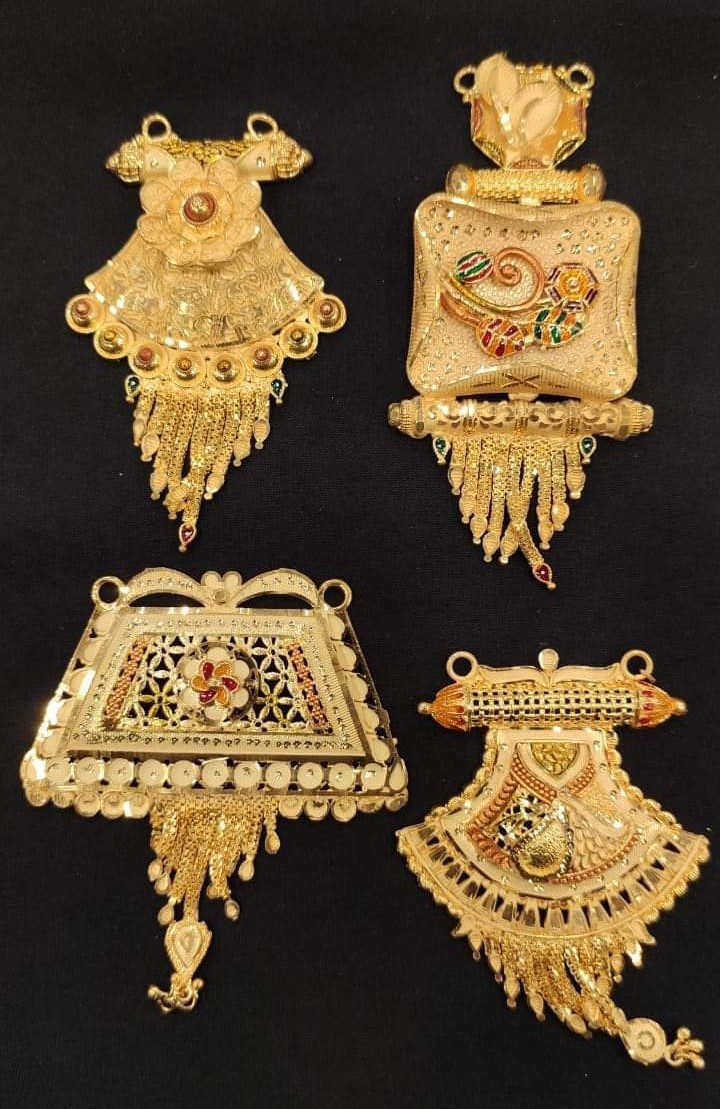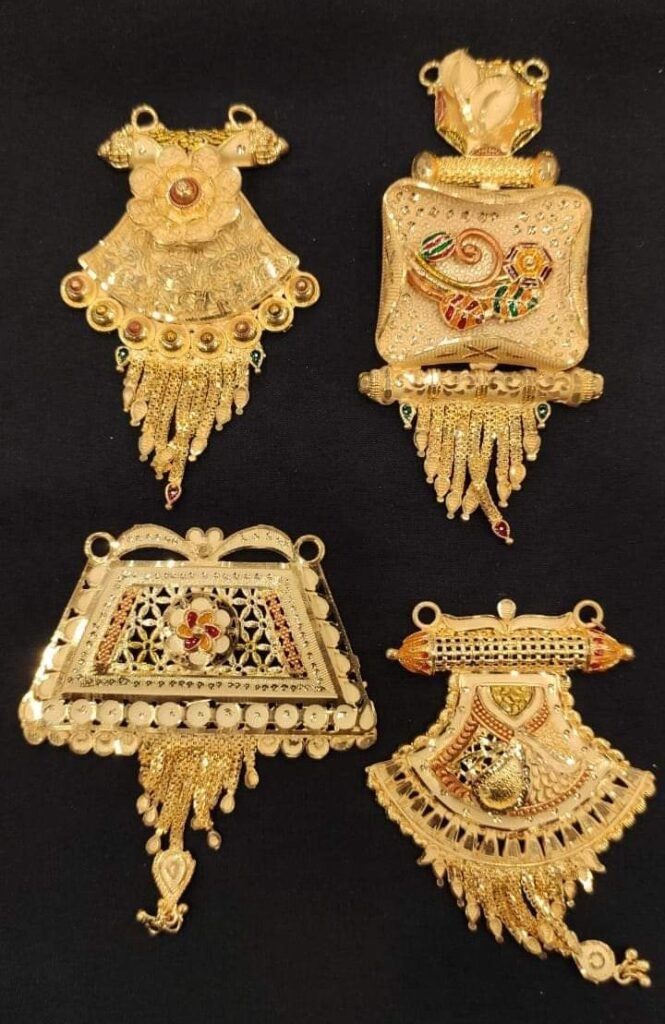 Mangalsutra pendant
This designer mangalsutra can be worn with any outfit. You will find such mangalsutras in both gold and artificial jewellery. It is up to you whether you want a light weight mangalsutra or a heavy weight mangalsutra. You can add as many chains as you want to the mangalsutra.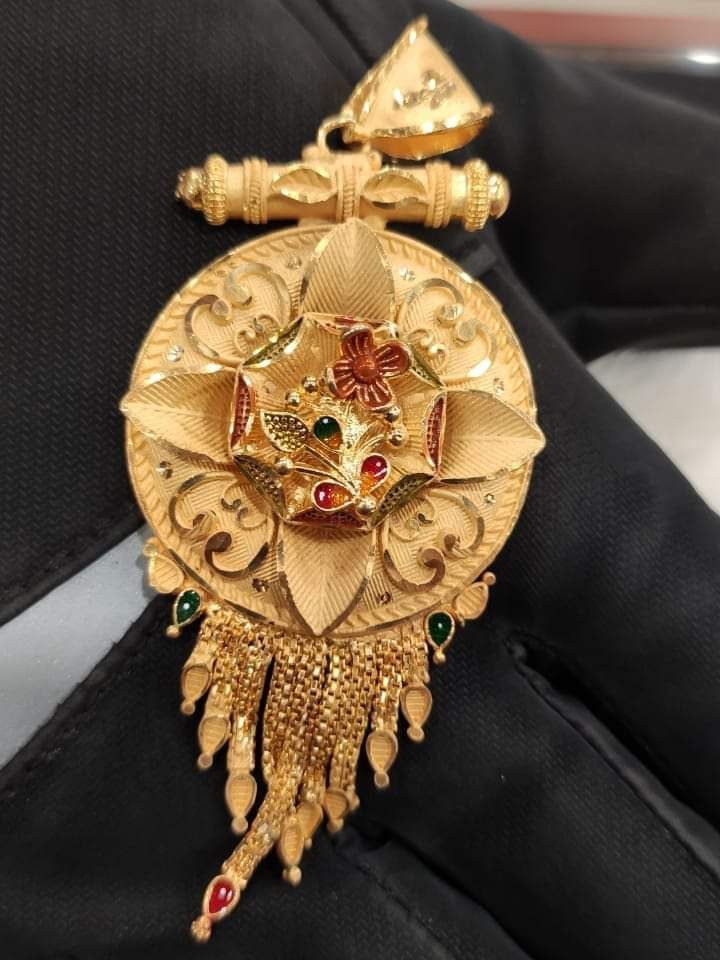 Mangalsutra pendant Design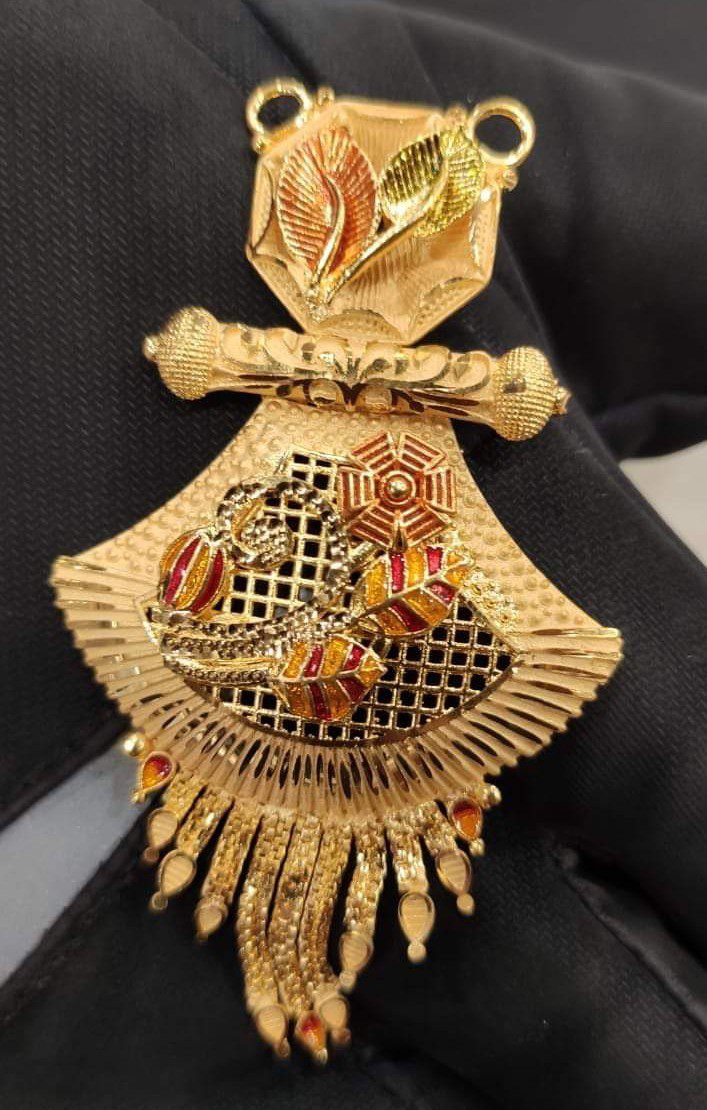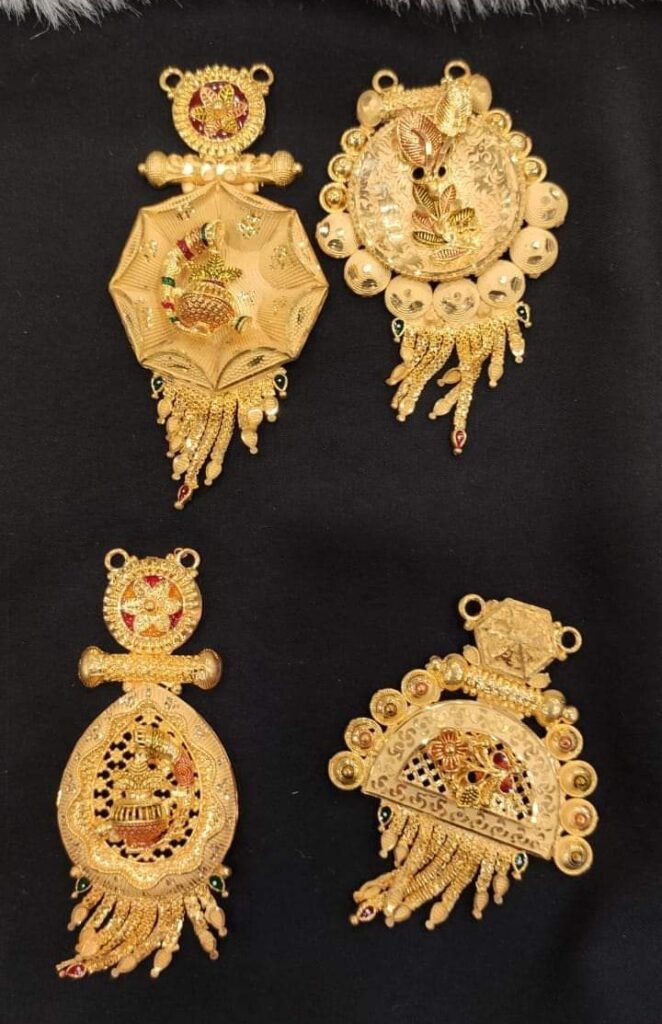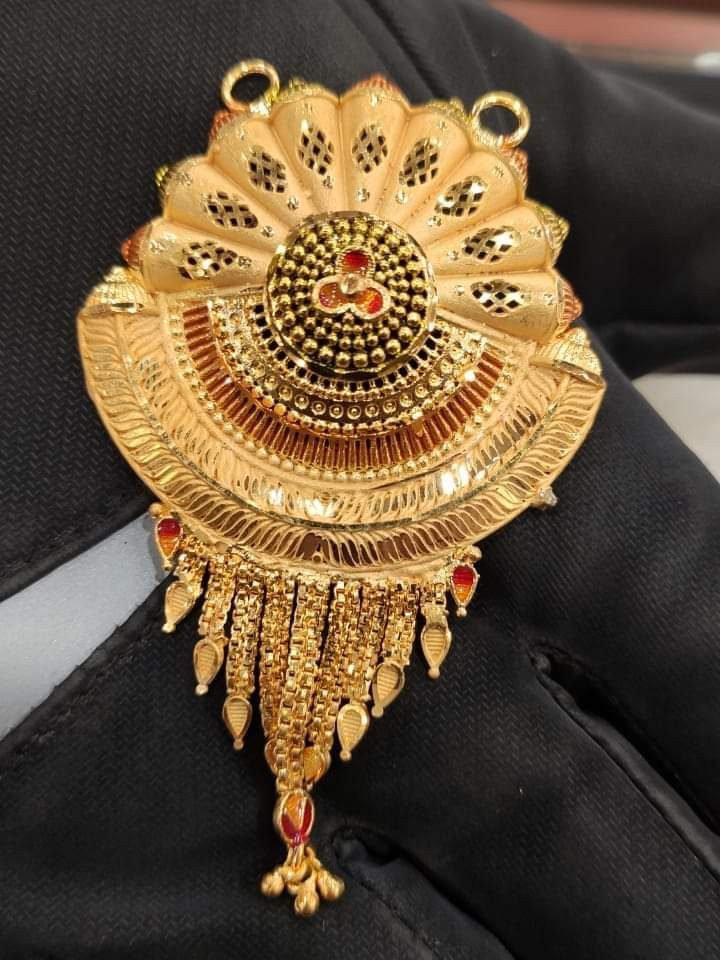 IMAGE CREDIT- FACEBOOK
Earrings Design : Stylish Jhumka Earrings Design For Modern look
Mangalsutra Design : Lightweight Daily wear Mangalsutra Design
Earrings Design : New Stylish Kundan Earrings Designs
Bangles Design : Trending And New Bridal Bangles Collection