New Temple Jewellery Necklace Design With Earring
Jewelry design is the art and profession of creating wearable pieces of adornment, such as necklaces, bracelets, earrings, and rings.
South Indian jewelry Design :- 
South Indian jewelry is a traditional style of jewelry that originates from the southern region of India, including the states of Tamil Nadu, Andhra Pradesh, Kerala, and Karnataka. This style of jewelry is known for its intricate designs, vibrant colors, and use of precious metals and gemstones.
In This Article We Share Some Image of Stylish South Indian Jewellery Set Designs  . This Beautiful Jewellery Design Available Online .  You Can Buy This From vrikshamindia.com . 
Temple Jewelry Design
This type of jewelry is characterized by intricate designs of gods and goddesses from Hindu mythology. It is often worn by women during traditional religious ceremonies and weddings.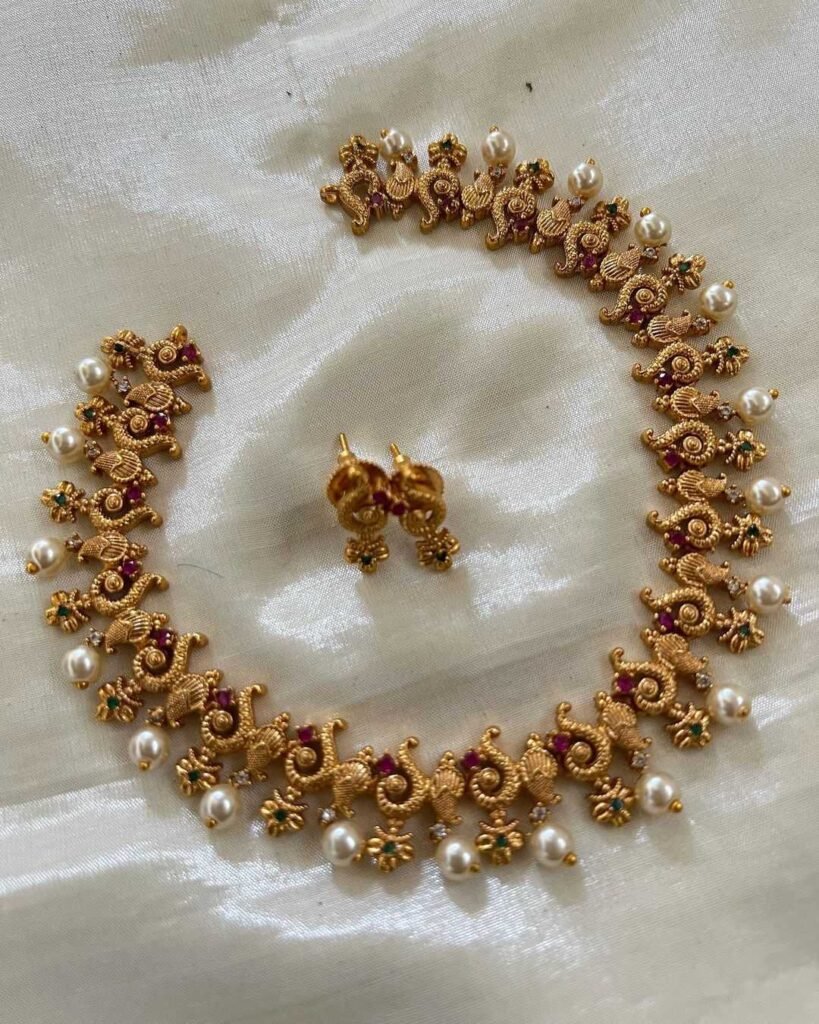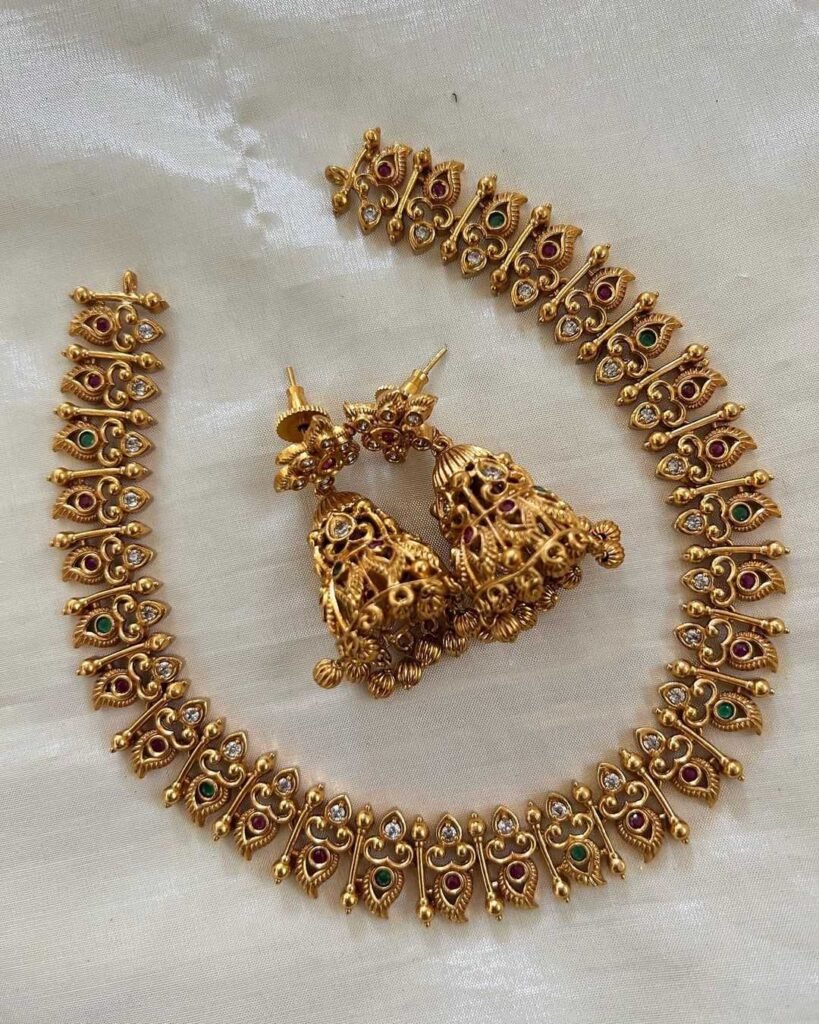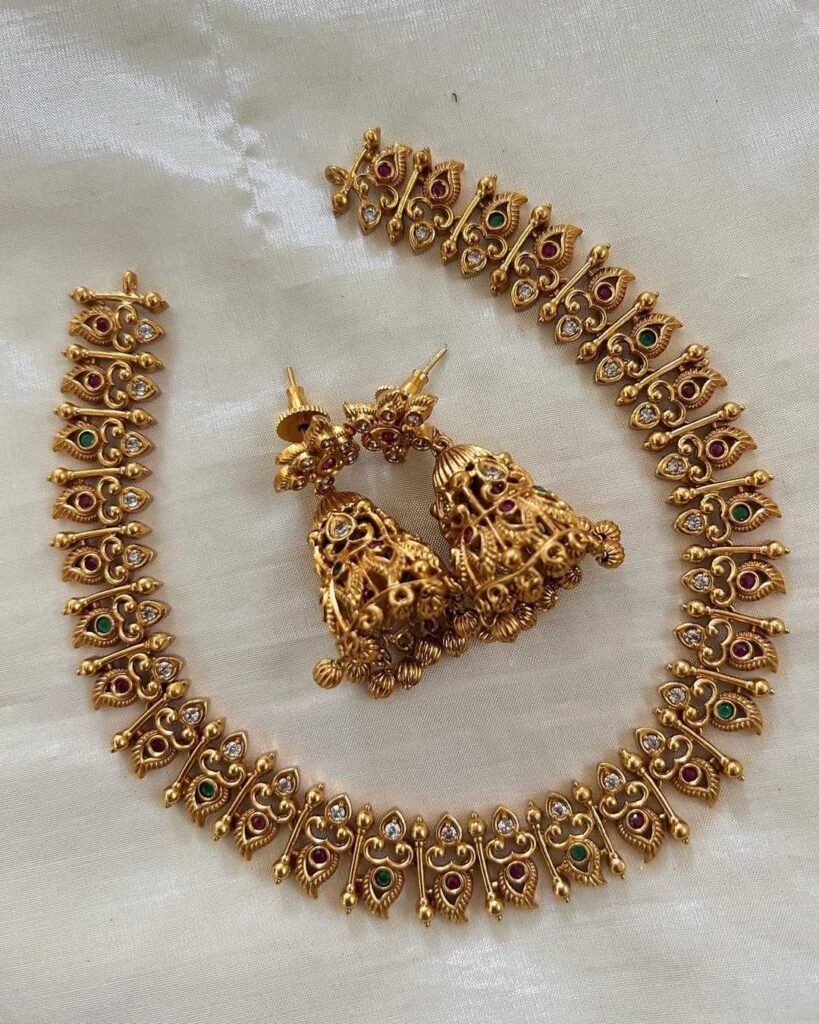 Kemp Jewelry Design :- 
This type of jewelry is known for its use of red and green gemstones, which are often set in gold. It is typically worn by brides and is a popular choice for weddings.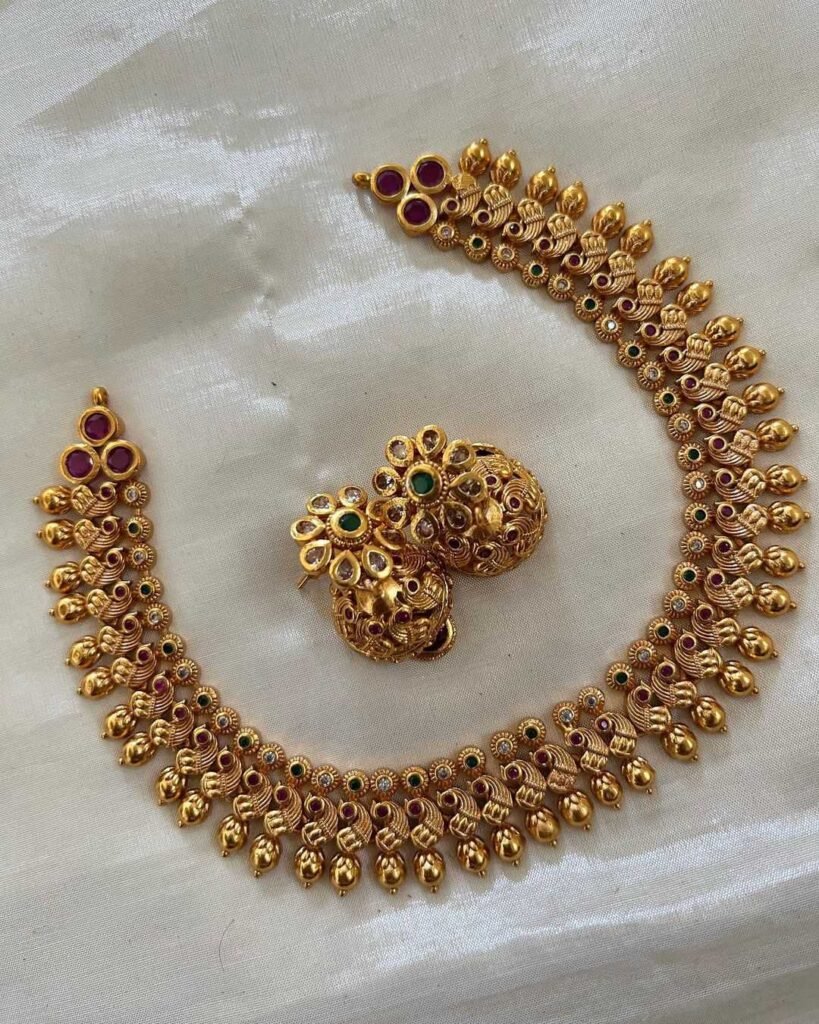 Green Ruby And White Pearls Jewellry Set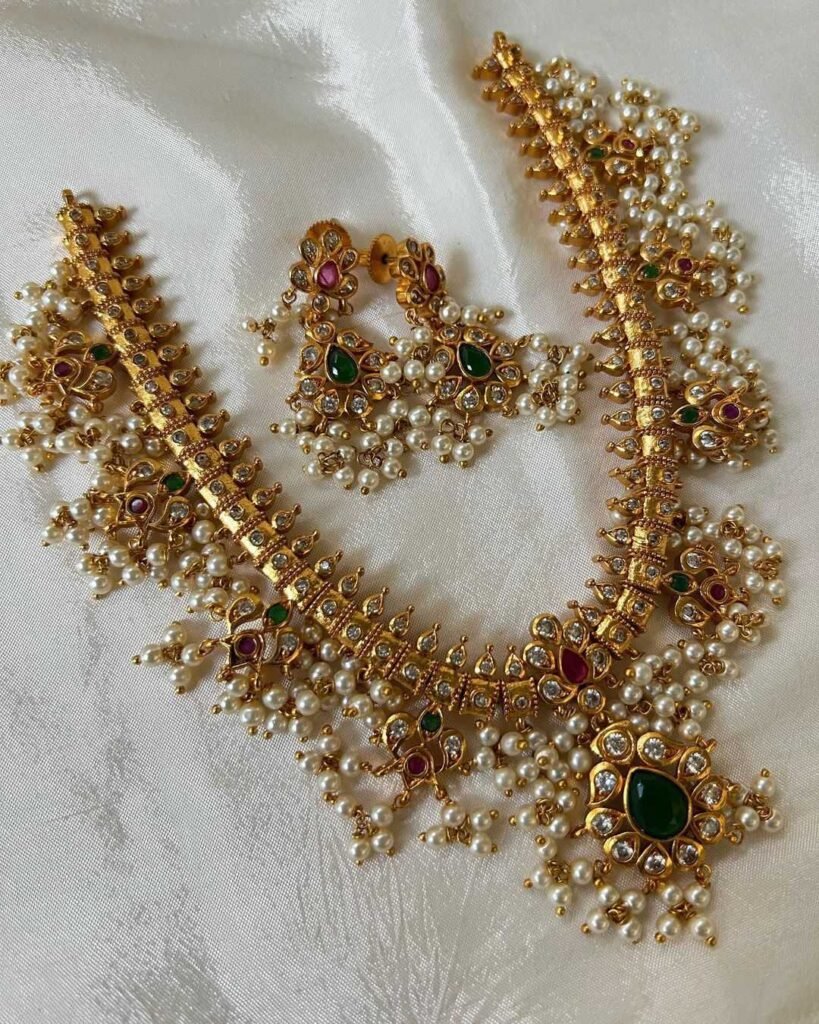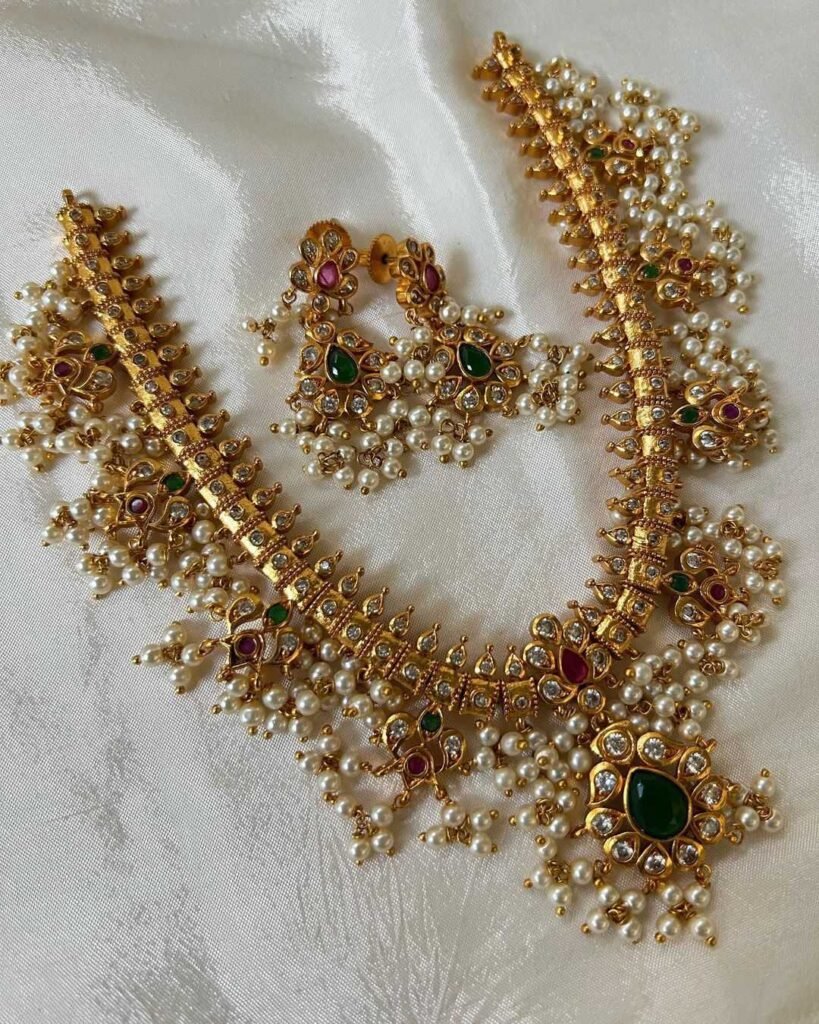 Green And pink Ruby Necklace Set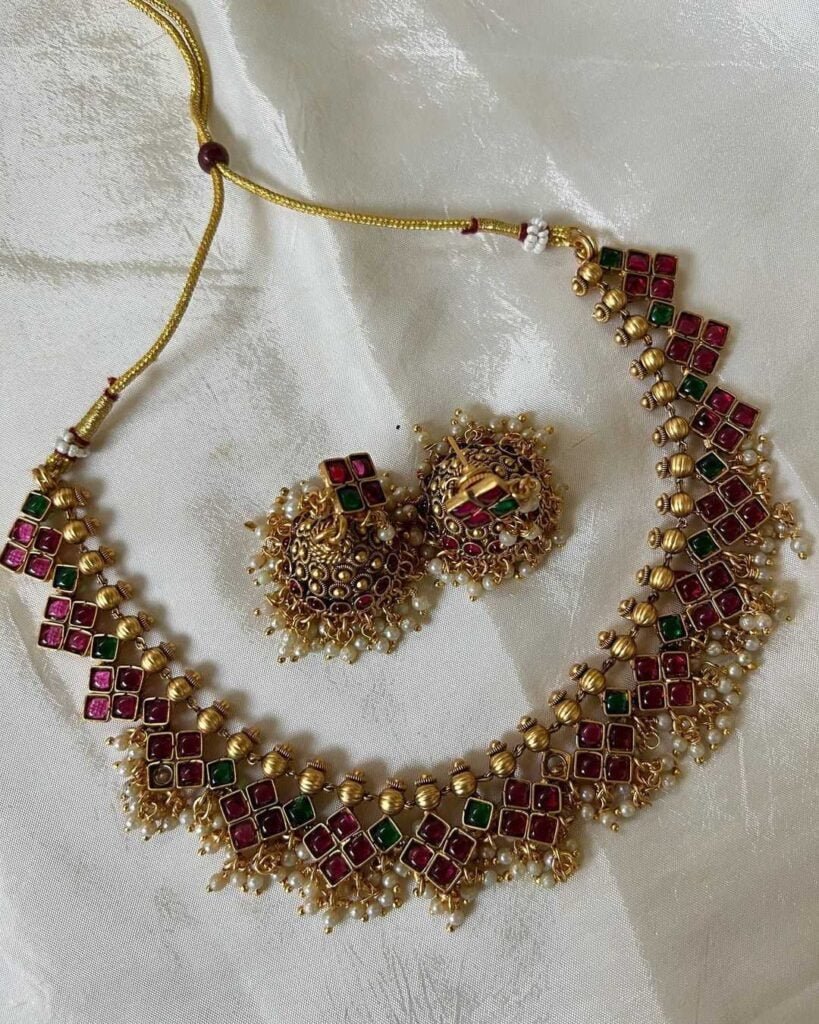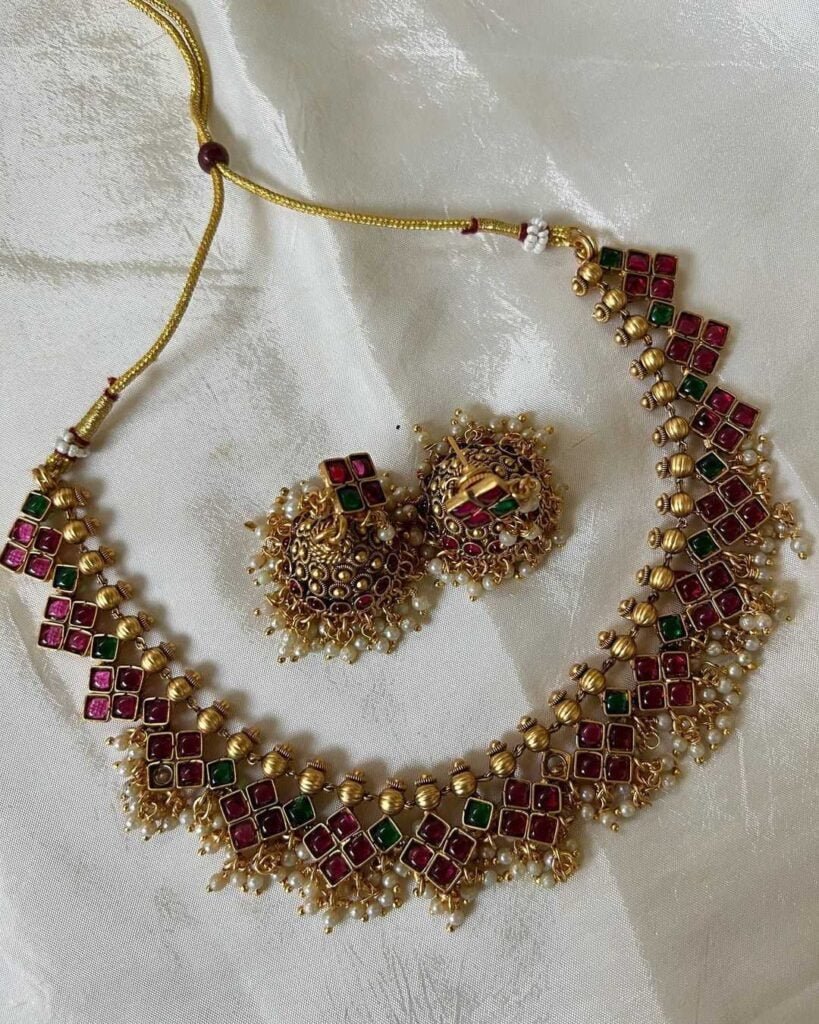 Long Jewellery Set With Jhumki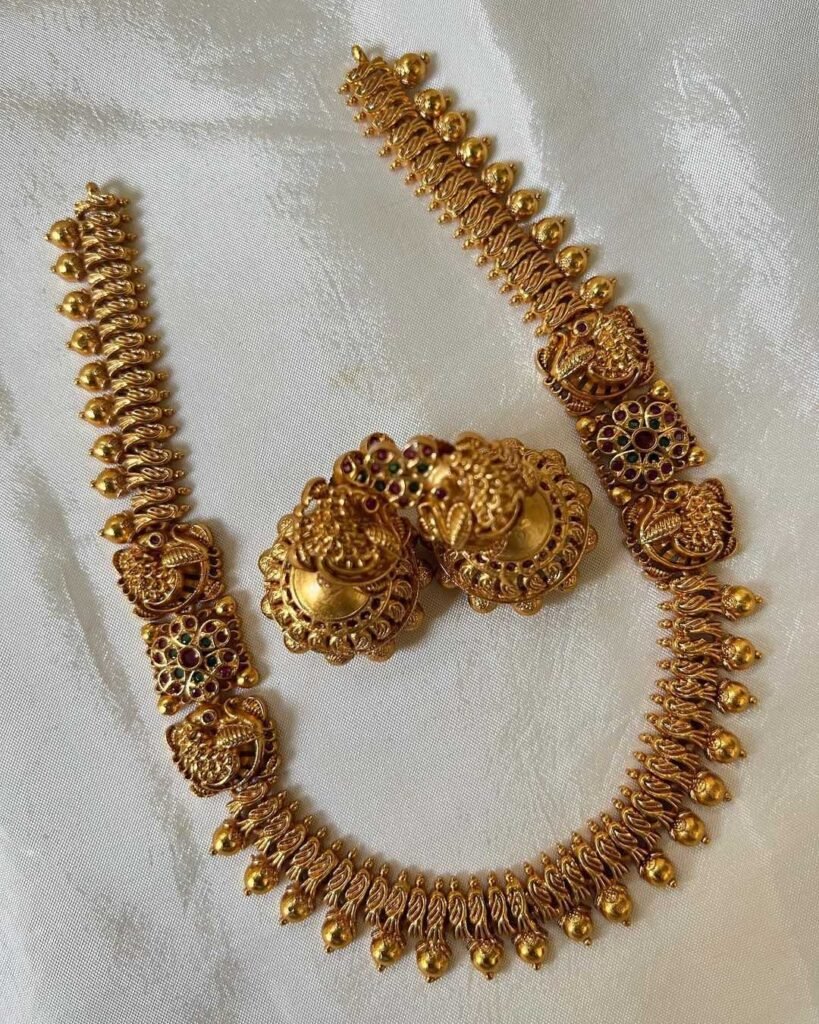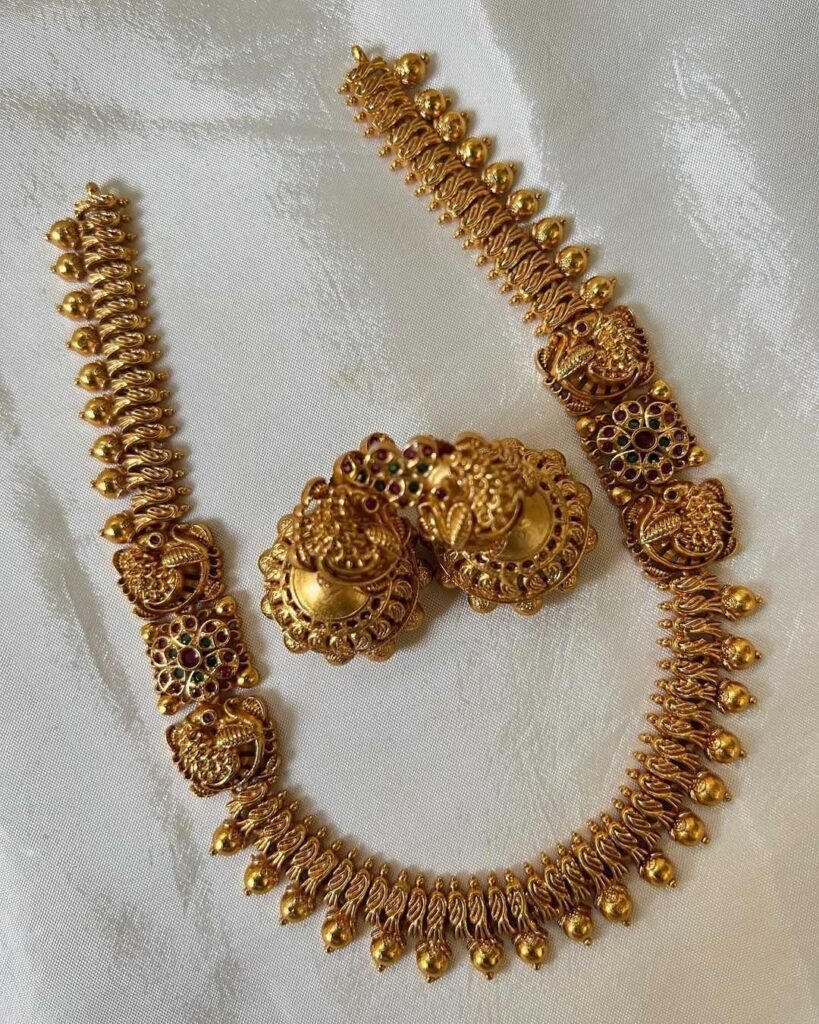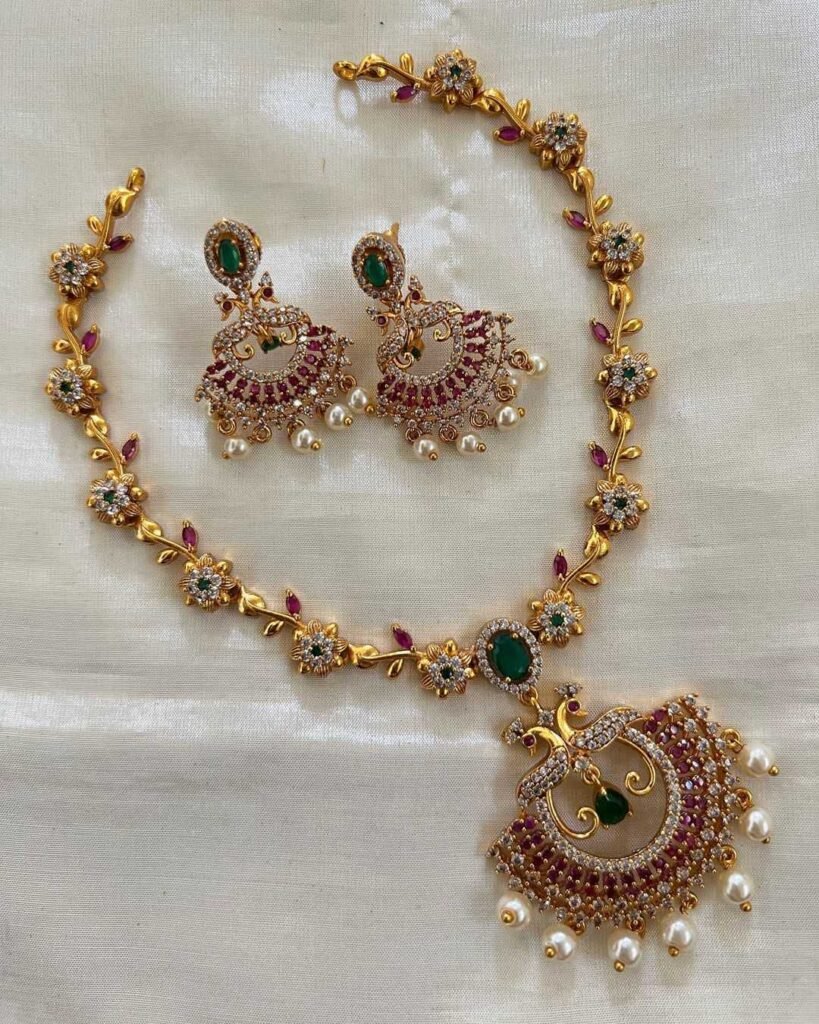 Image Credit – Instagram Vriksham Jewelry