Stylish and Attractive Gold Rings Design For Girls
We women are most fond of gold jewelry. Anyway, we do not tolerate any kind of deficiency in our makeup. Even if it is just jewelry. There is a unique trend going on these days. In which you can make your look stylish by just a few ornaments without using more jewelry. The ring has secured the first place among those jewellery.
You just don't need to wear extra jewelry if you're wearing a stunningly designed ring on your fingers.
In today's gold ring collection, we are going to show you some special Gold Ring designs  . We Hope you will definitely like one of these designs for yourself.
 Attractive Gold Ring Design Design
This beautiful ring is for those ladies who like to wear a balanced ring in their hand. This gold ring is neither too big nor too small. Being made in the perfect size, it will definitely enhance the beauty of your hands.
 Lotus Shape Gold Ring Design
This gold ring design is as beautiful as a kamaal flower. If you want to wear a modern and stylish ring in light weight, then choose this design blindly. Made from pure gold, the brilliance of this ring will enhance the beauty of your hands.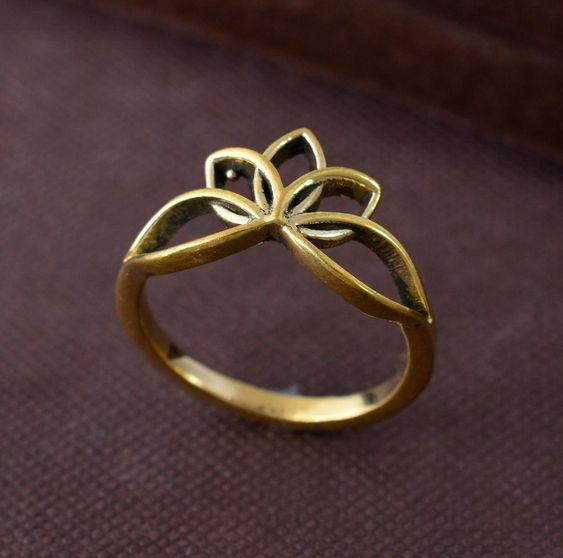 Oval shape Gold Ring Design
You can use this type of oval shape ring to cover most of your finger. The beauty of the ring made in the mesh design will fascinate anyone. This is also a great design to give to your wife or girlfriend.
 Meenakari Jaal Gold Ring Design
If anyone sees this Meenakari mesh gold ring once, then just keep looking. It has the shape of a flower leaf. Due to its mesh design, this ring has a very low weight so that it will not put any extra weight on your delicate fingers.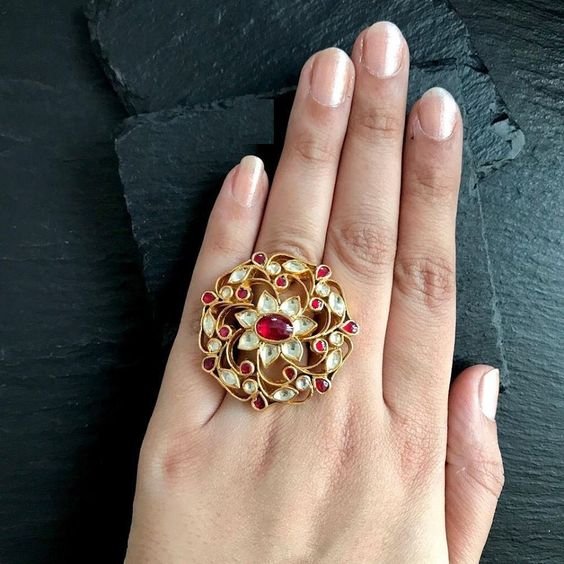 Peacock Shape Gold Ring Design
This gold ring made in the shape of a peacock is amazing. Such a unique design is made by hand artisans after many days of hard work. If you want to wear a ring made in simple gold, then this is a good option.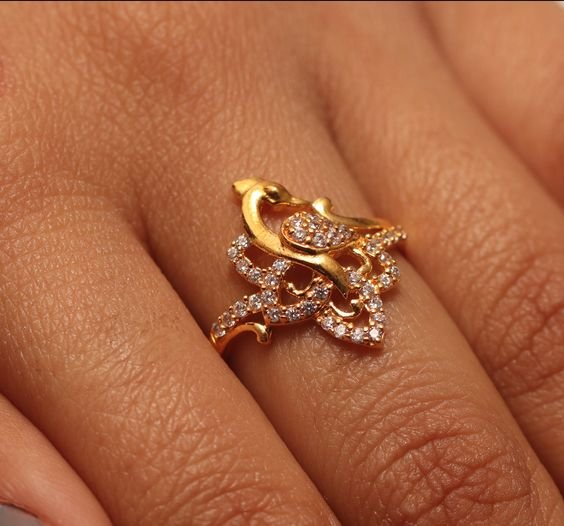 Crown Shape Ring
The inspiration for the design of this ring is taken from the crown of a Maharaja. Appearing as gorgeous as a crown, the sparkle of this ring will add to your look. Its design is also completely different from other rings.
 Red Stone Ring Design
It is not difficult but impossible to escape the charm of this ring adorned with red and green serpents. Perfect size, beautiful design and attractive stone.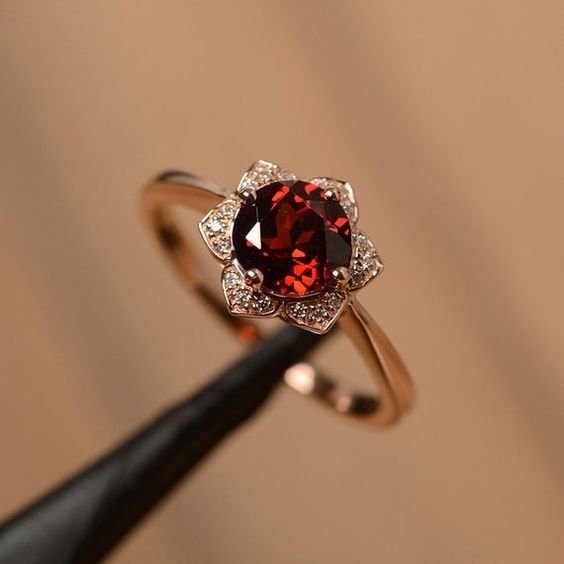 Butterfly Shape Ring Design
This Ring Made in the shape of a butterfly.  this gold ring can be worn with your traditional outfits as well as with western dresses. Its 3D design is very special and it can also become a part of your statement jewelery collection.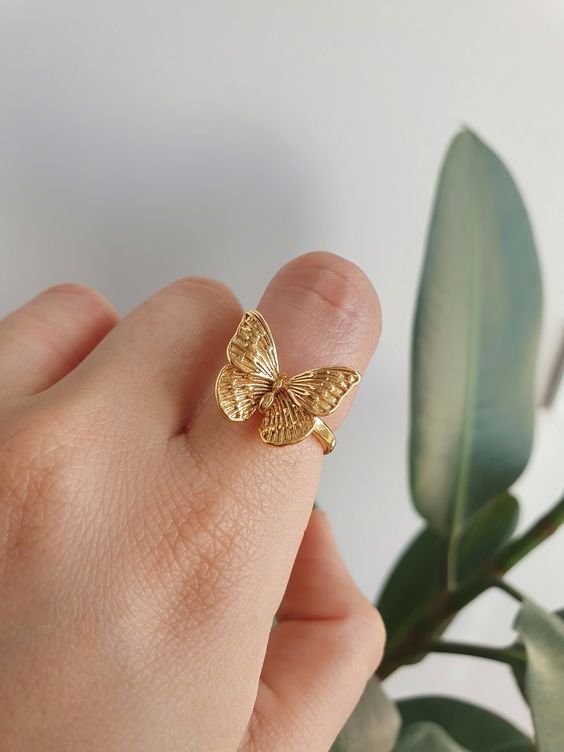 Leaf Shape Gold Ring
Usually any ring is wider from the front and thinner from the back, but this ring is round from all four sides and has a leaf design on all sides. You can buy this simple yet stylish looking ring for your daily wear.
Also Read –