New Kanjivaram Sarees
Kanjivaram sarees, also known as Kanchipuram sarees, are a type of traditional silk saree that originates from the town of Kanchipuram in Tamil Nadu, India. These sarees are renowned for their exceptional craftsmanship, rich silk fabric, vibrant colors, and intricate designs. They hold a special place in Indian culture, especially for weddings, festivals, and other important occasions.
Stylish Red Kanjivaram Saree For Wedding
These sarees are an integral part of South Indian culture and are often passed down through generations as heirlooms.
New Violet Color  Kanchipuram Saree
Kanjivaram sarees are typically crafted from high-quality silk threads, which lend them a luxurious texture and a natural sheen. The silk used in these sarees is sourced from mulberry silk worms, resulting in a strong and durable fabric.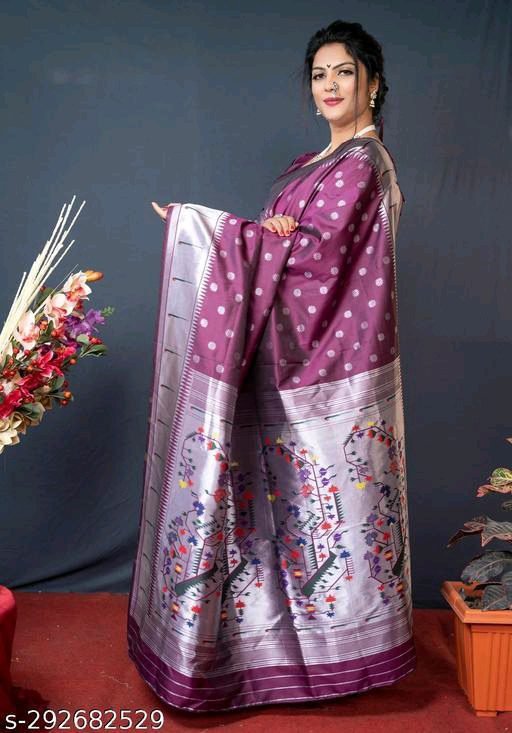 Zari is metallic thread, often made of gold or silver, that is woven into the fabric to create elaborate patterns, motifs, and borders. The zari work in Kanjivaram sarees adds an element of opulence and grandeur.
Kanjivaram sarees are known for their intricate and detailed designs that often draw inspiration from traditional Indian art, architecture, and nature. The motifs can range from peacocks and elephants to flowers and geometric patterns.
Latest Black Color  Kanchipuram Saree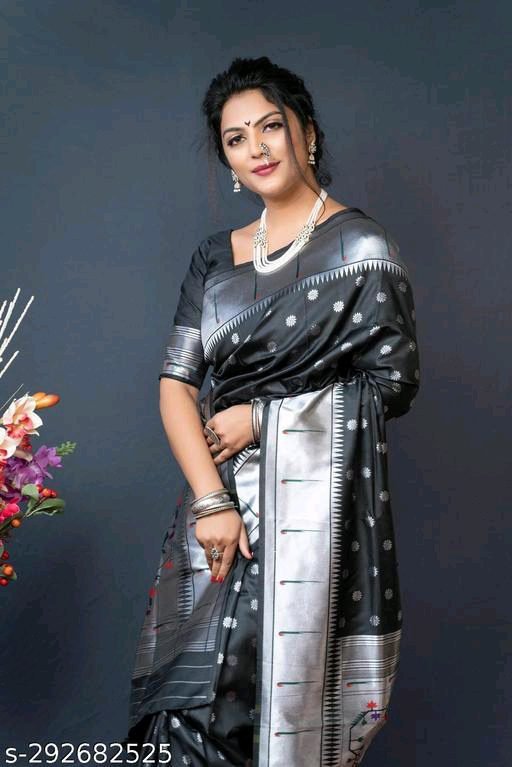 These sarees are famous for their bold and vibrant color combinations. The dyes used in Kanjivaram sarees are often rich and saturated, adding to the visual appeal.
New blue Color  Kanchipuram Saree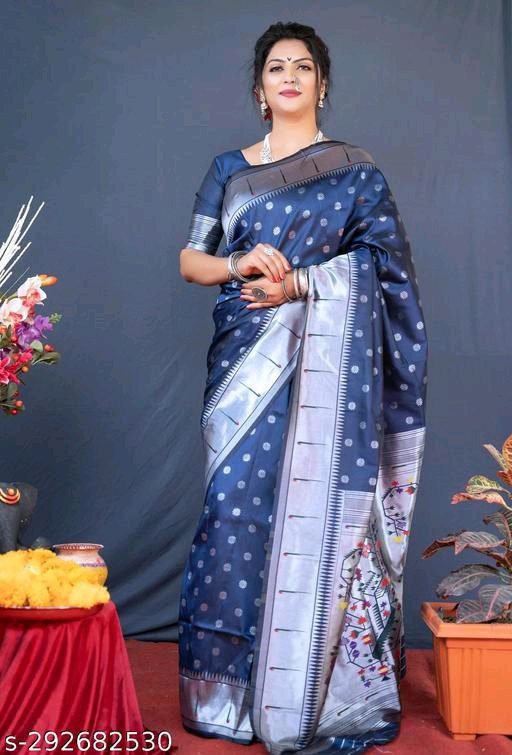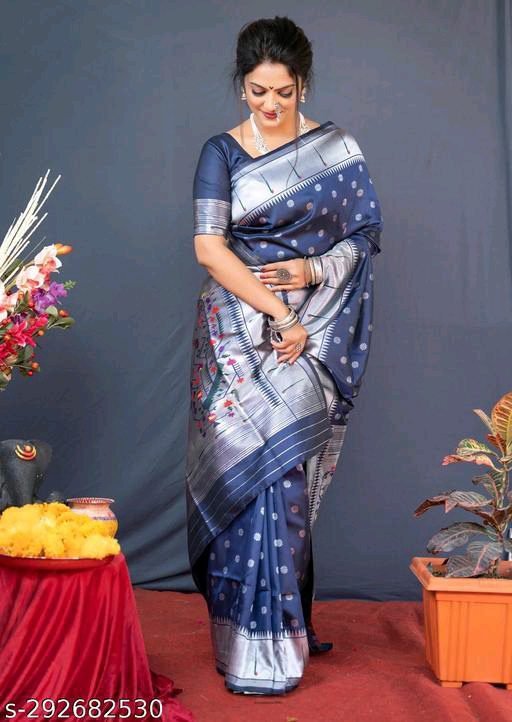 A distinguishing feature of Kanjivaram sarees is their broad and ornate borders. These borders are intricately designed and can be heavily embellished with zari work.
New Pink Color  Kanchipuram Saree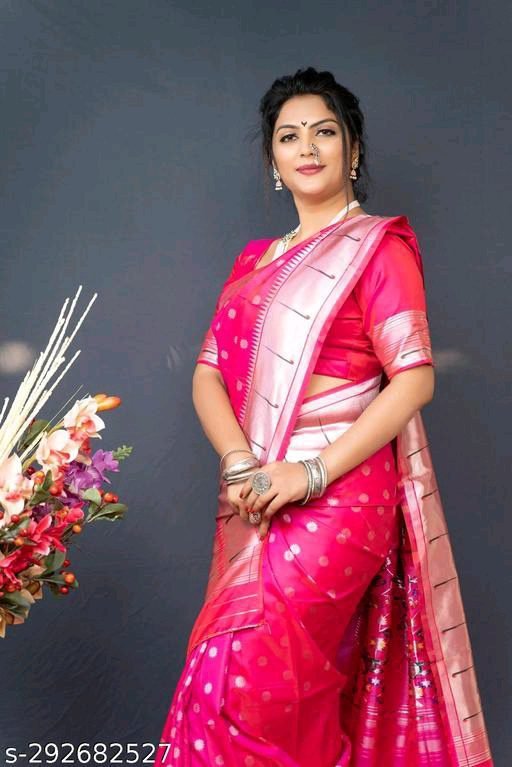 The pallu is the loose end of the saree that hangs over the shoulder. In Kanjivaram sarees, the pallu is often a focal point, featuring intricate designs and zari work that complement the rest of the saree.
Kanjivaram sarees are highly cherished for weddings, festivals, and other significant celebrations. They are considered a symbol of tradition and elegance. Traditionally, Kanjivaram sarees are handwoven by skilled artisans. The weaving process can be intricate and time-consuming, involving meticulous attention to detail.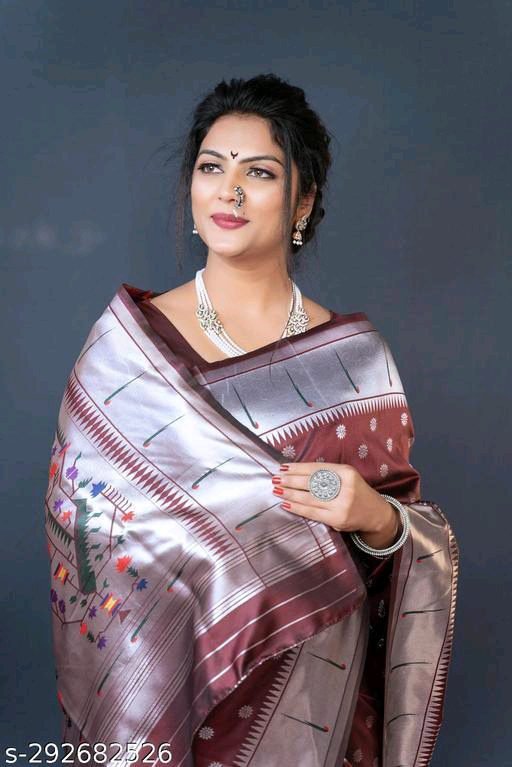 Kanjivaram sarees are not only fashion statements but also pieces of art that showcase the rich heritage of Indian textiles. The meticulous craftsmanship, attention to detail, and the use of high-quality materials make them stand out in the world of fashion and textile traditions.
All Image Credit – Meesho
Also Read-
Latest Style Pant Salwar Design For Girls
Latest Kurta Sleeves Design For Girls
New Crepe Printed Kurti Collection for Girls
Stylish New Cotton Saree Designs Collection
New Long Jhumka Earring Design For Women
Gold Plated Traditional Necklace Set Under 500