Stylish Kasavu Sarees For Onam
Just like the importance of Diwali in North India, Onam is celebrated with the most fanfare among the festivals of South India, which is traditionally celebrated in Kerala. The festival, symbolizing heritage and culture, is celebrated to mark the homecoming of Lord Mahabali, who sacrificed his life for the people. Then, it is also the harvest festival that comes in the monsoon. But do you know about another tradition followed by women in Kerala? Yes, women follow the tradition of wearing Onam saree designs during the festival. The saree is made with a combination of only two colors, white and golden, which are considered symbols of good luck and wealth. It is equally important to wear gold jewelery along with saree.
Kasavu or Onam saree holds a vital role according to the traditions of Kerala.
Golden Tissue Kerala Kasavu Saree Mural Painted.

Traditional design with the Premium Quality Fabric, feel the Soft Material.

This saree Comes With unstitched Blouse .
Borders Of this Saree made With golden thread .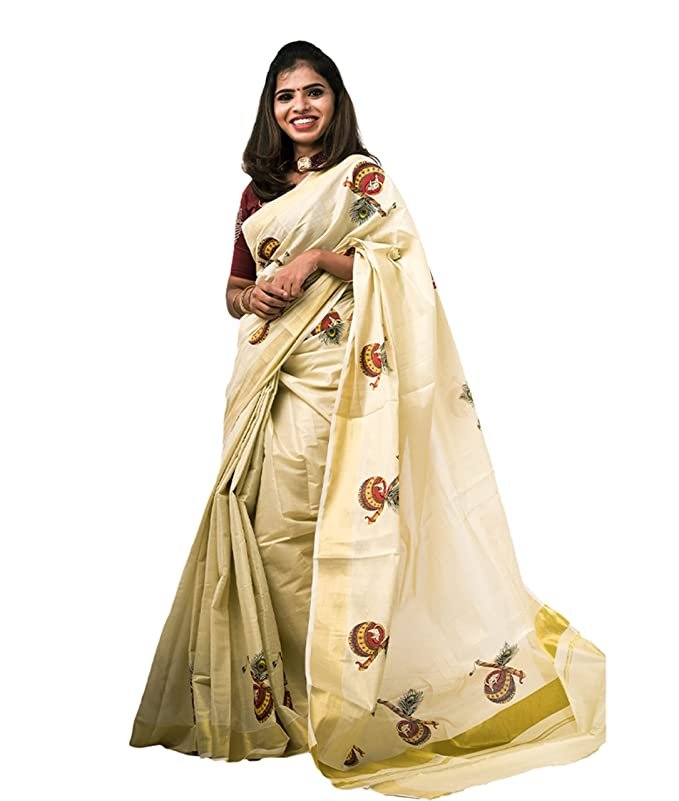 Traditional Kerala Cotton Plain Saree With A Seperate Tissue Golden Blouse Piece , Can Be Worn For All Traditional Ocassions .
The saree is made from cotton and is off white in colour. The saree has a beautiful contemporary design and can be worn to festive occasions or a casual occasion .
The Saree Is Made Of A Fabric Which Is Soft, Flowy And Easy To Wear Material .
The saree is made from Kasavu Cotton . The saree has a beautiful Embroidery design and can be worn to festive occasions where you want to flaunt your style with this outfit.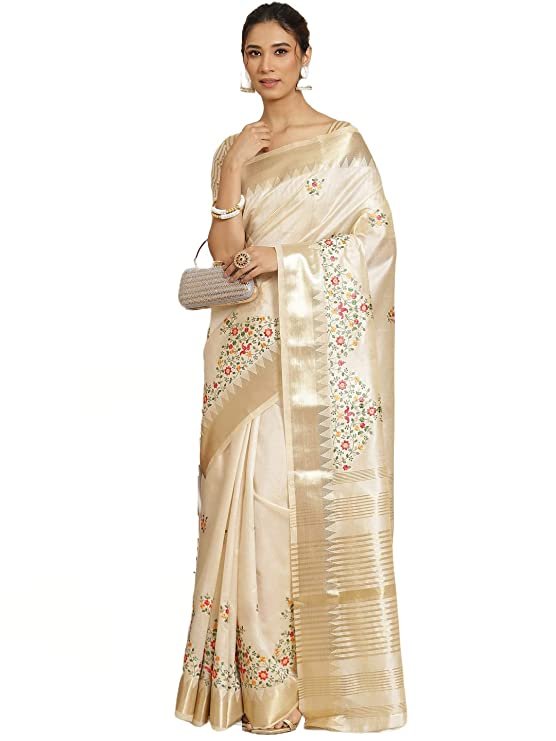 Also Read –