South Indian Antique Jewellery Set Design
Jewelry is very dear to women. Today's women do not care, since ancient times, women's love for jewelry has been great. There are many types of jewelry available in the market these days. South Indian Antique Jewelery is one of them.
South Indian Jewellery Design –
South Indian jewelry is a traditional style of jewelry that originates from the southern region of India, including the states of Tamil Nadu, Andhra Pradesh, Kerala, and Karnataka. This style of jewelry is known for its intricate designs, vibrant colors, and use of precious metals and gemstones.
In today's article, we have brought very beautiful and stylish South Indian Jewelery designs for you. You will find all these designs online.
Kemp Jewelry Design:-
This type of jewelry is known for its use of red and green gemstones, which are often set in gold. It is typically worn by brides and is a popular choice for weddings.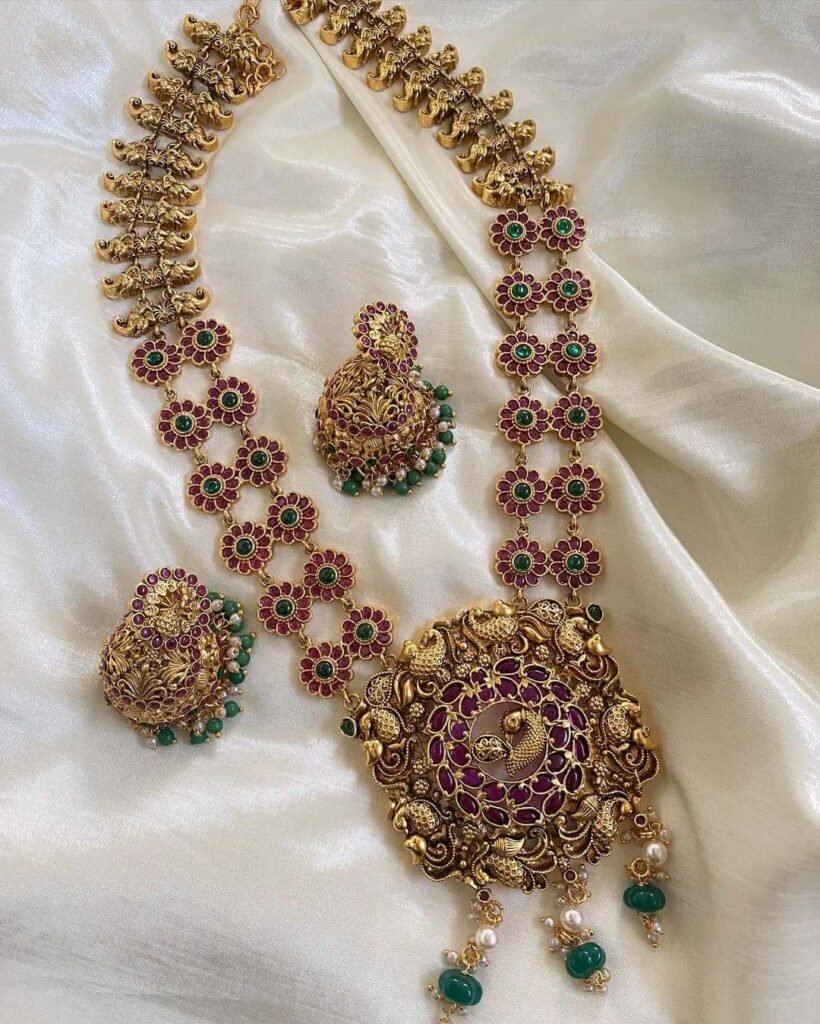 Antique Jewellery Design 
Temple Jewelry Design :- 
This type of jewelry is characterized by intricate designs of gods and goddesses from Hindu mythology. It is often worn by women during traditional religious ceremonies and weddings.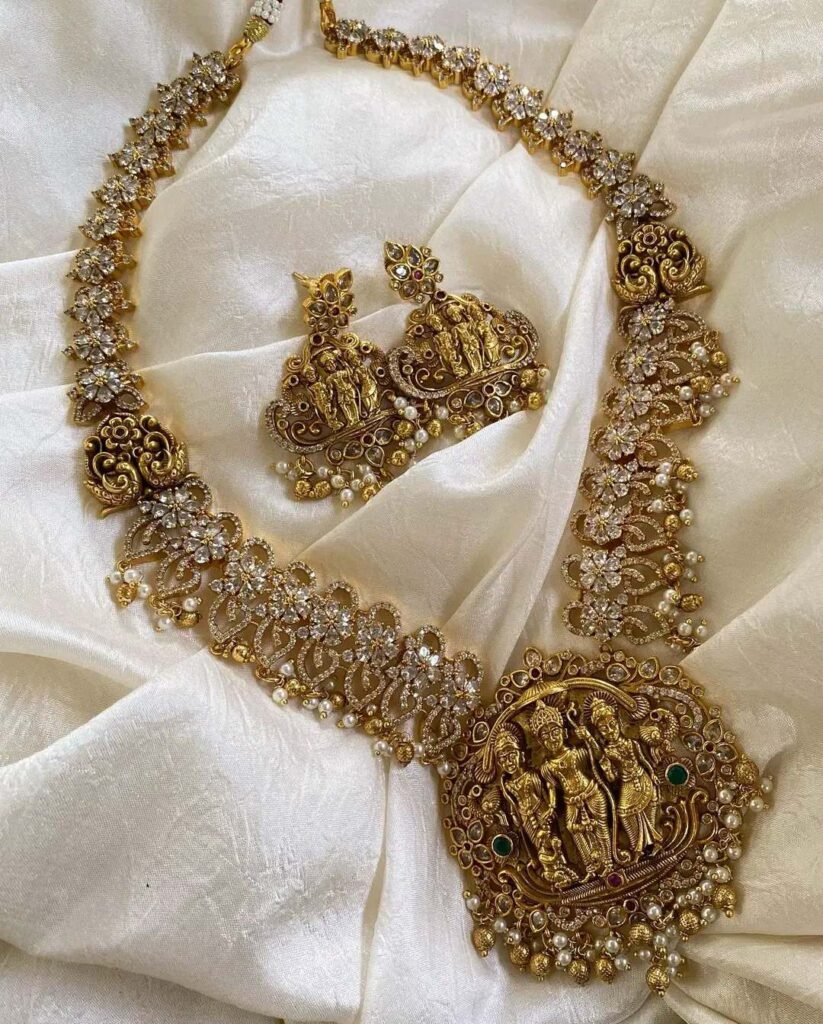 New Jewellery Design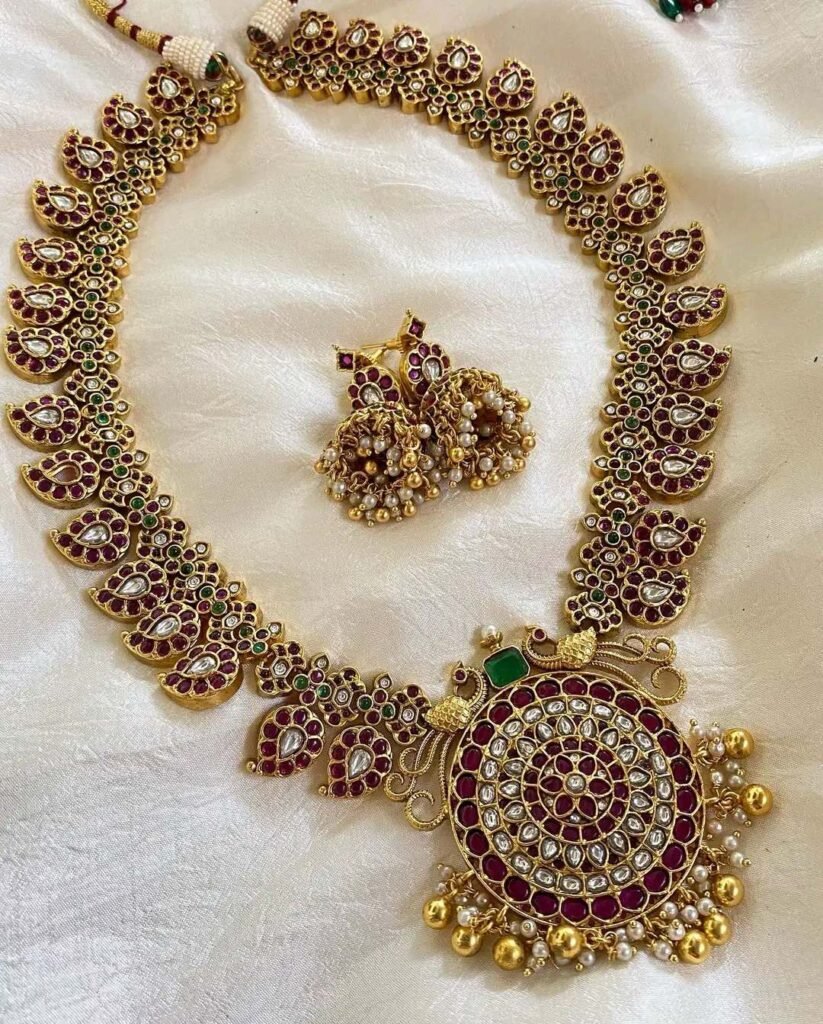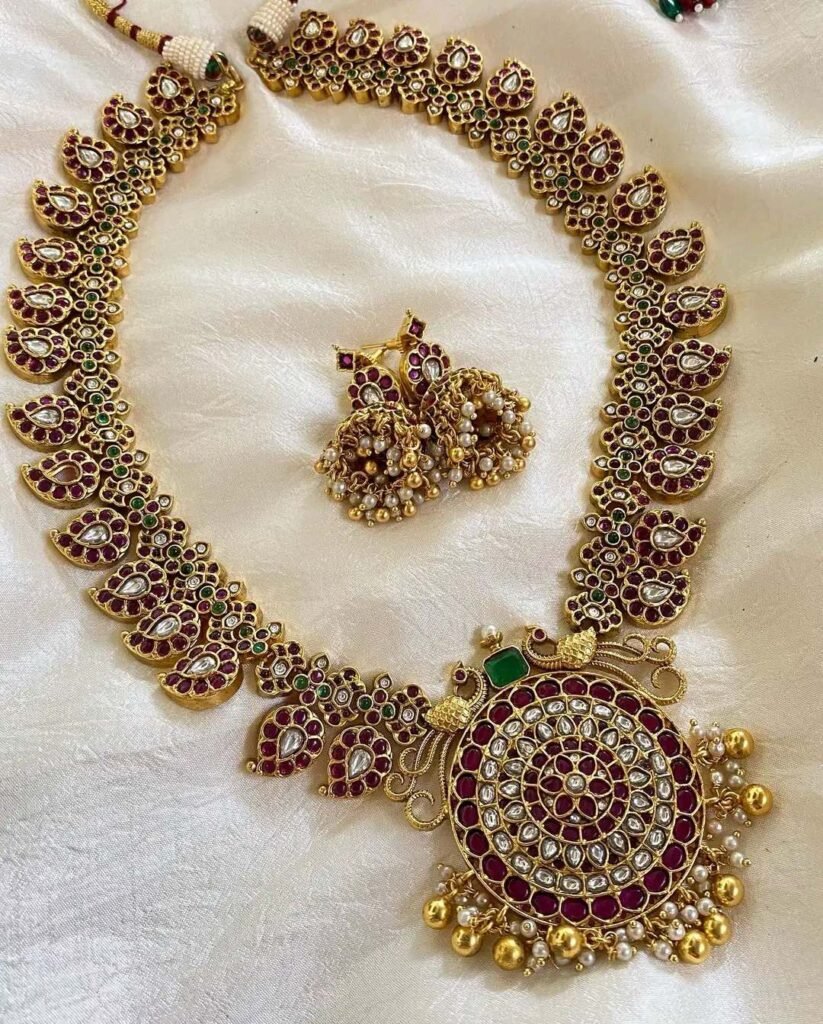 Kasumala Jewellery Design – 
This is a long necklace made of gold beads, typically worn by brides on their wedding day.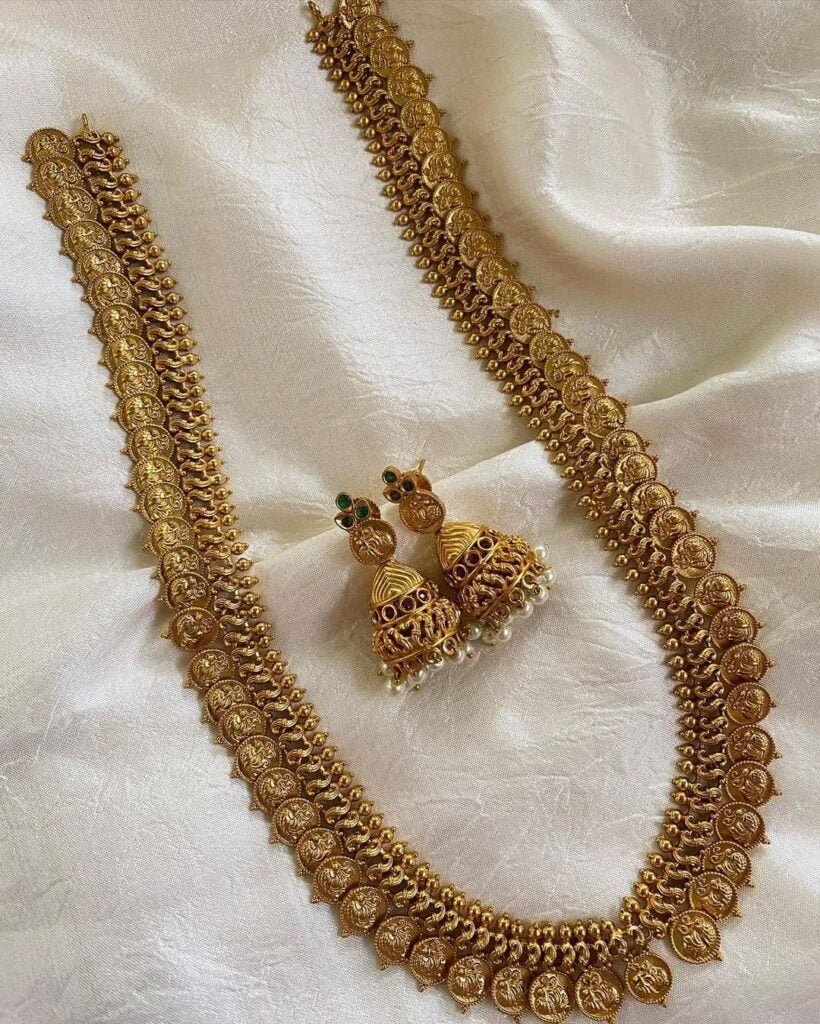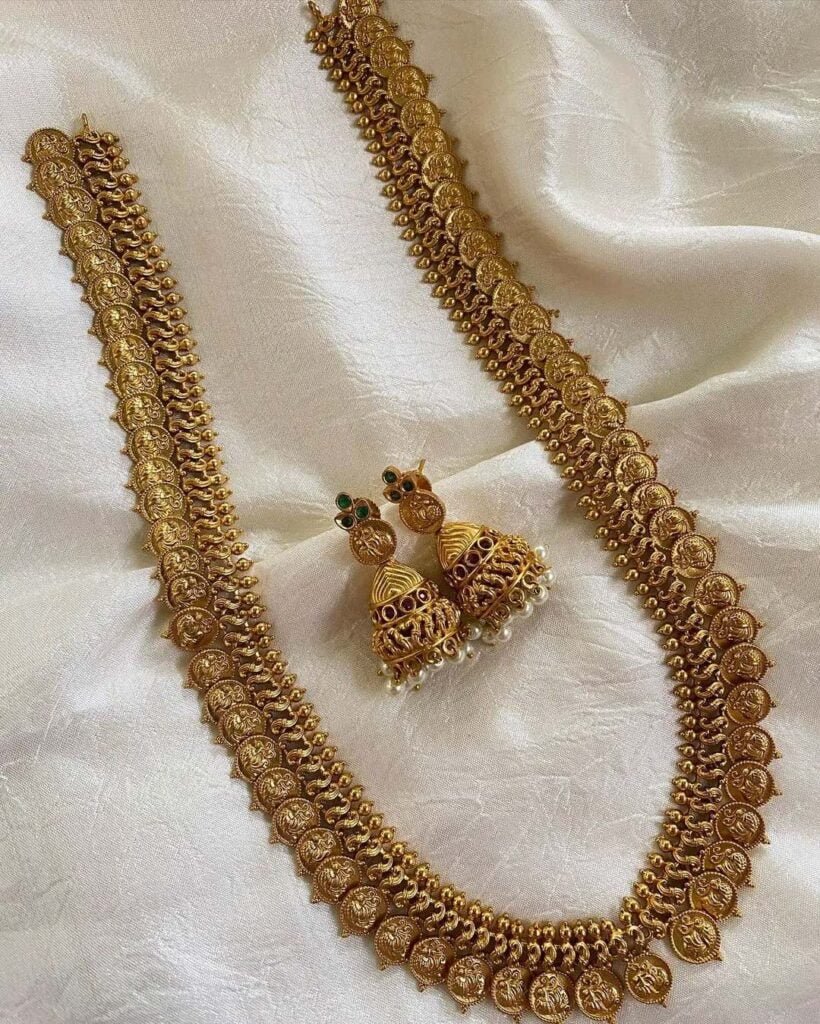 Latest Jewellery Design
Bridal Jewellery Design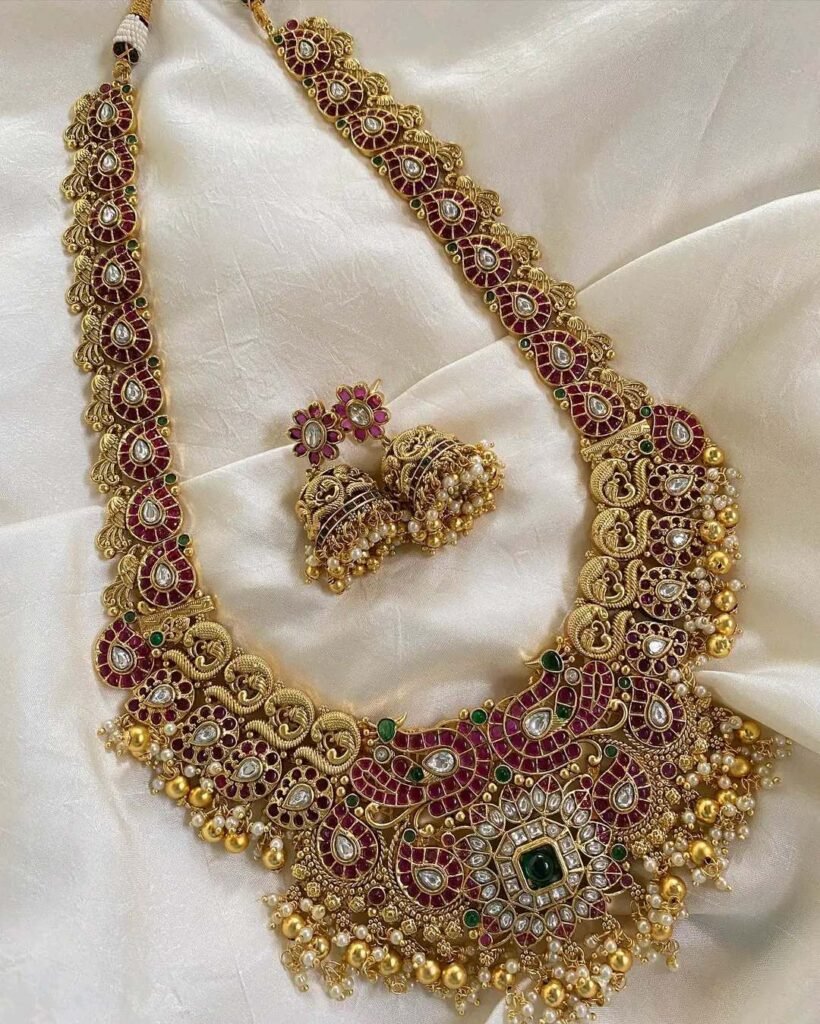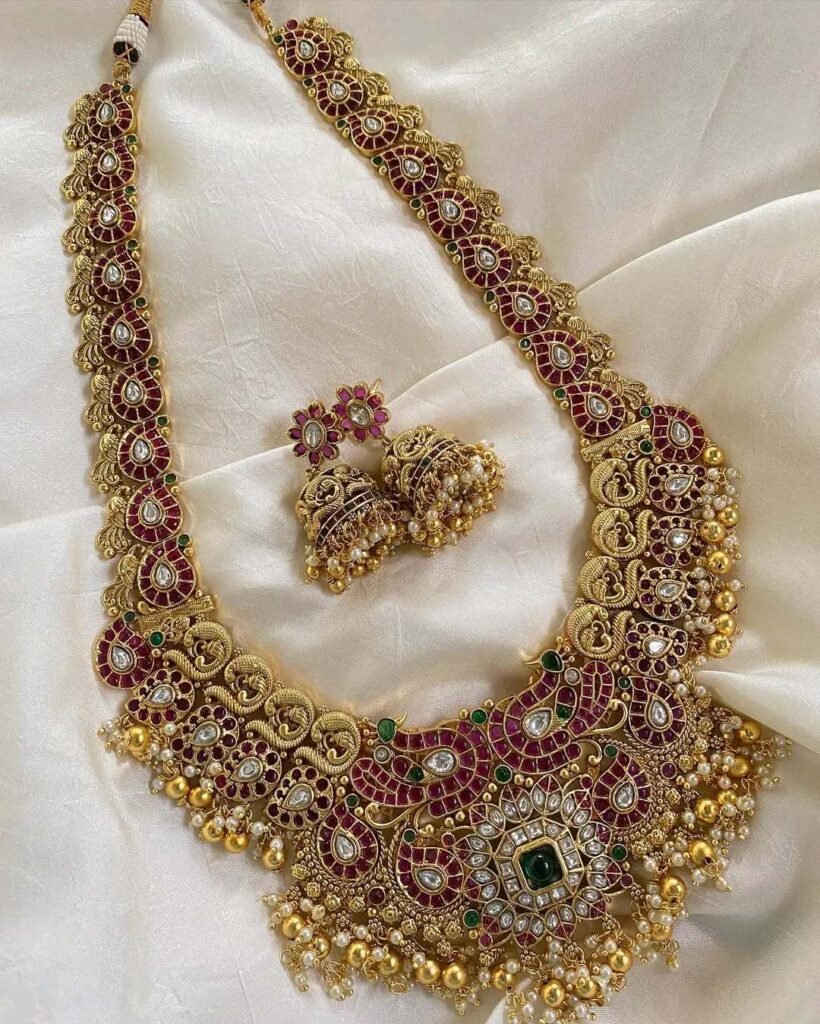 Long Necklace Design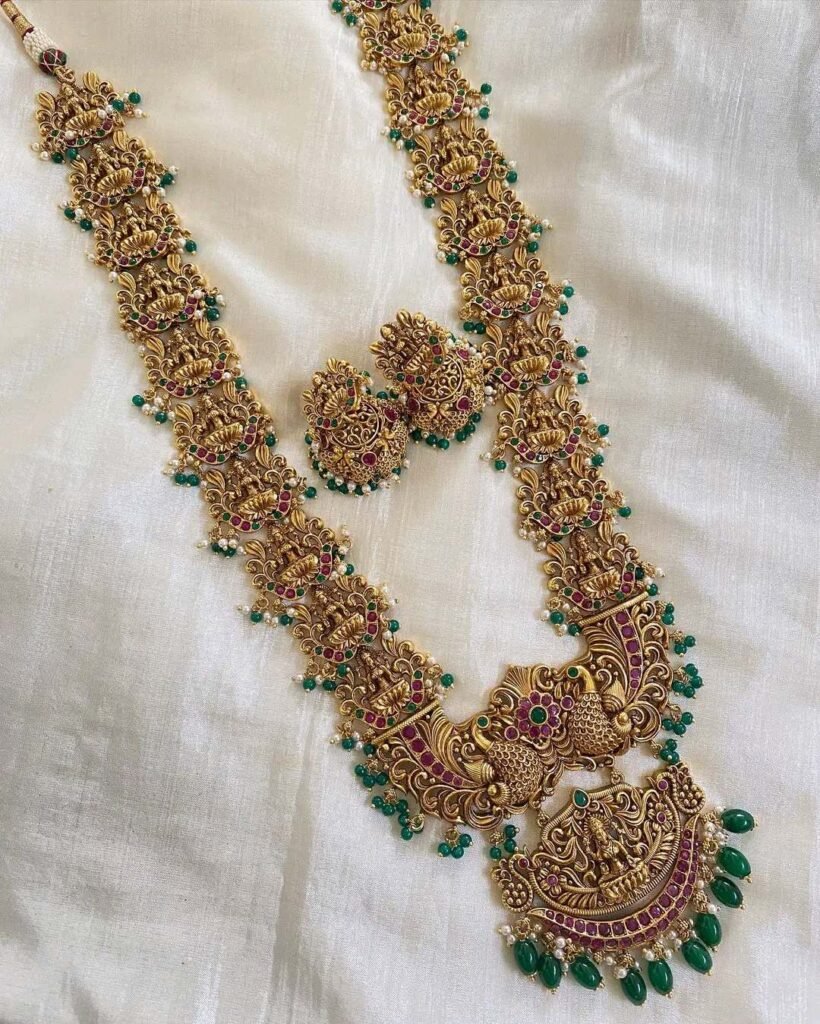 Image Credit – Facebook /  Vriksham Jewellery