Latest South Indian Jewellery Design
Jewelery is one thing that has been enhancing the beauty of women since years. This is not a custom or tradition but they have a different relationship with jewelry. There was a time when wearing jewelry was a symbol of power, status and prestige.
South Indian Jewelry Design :-
South Indian jewelry is a traditional style of jewelry that originates from the southern region of India, including the states of Tamil Nadu, Andhra Pradesh, Kerala, and Karnataka. This style of jewelry is known for its intricate designs, vibrant colors, and use of precious metals and gemstones.
Today we are going to tell you about the ancient jewelery of South India.  The history of these ornaments is not today's, but thousands of years old. Today we tell you about South Indian jewellery. All these South Indian Jewelery designs are available on vriksham.com.
Temple Jewelry Design :-
This type of jewelry is characterized by intricate designs of gods and goddesses from Hindu mythology. It is often worn by women during traditional religious ceremonies and weddings.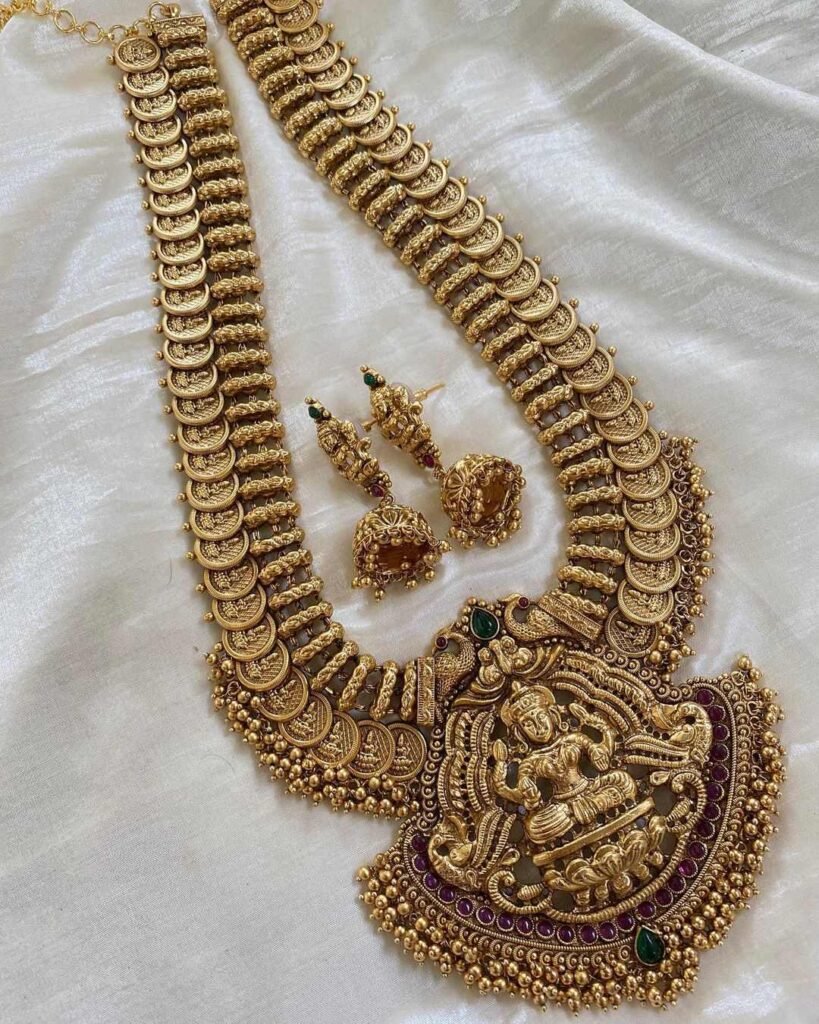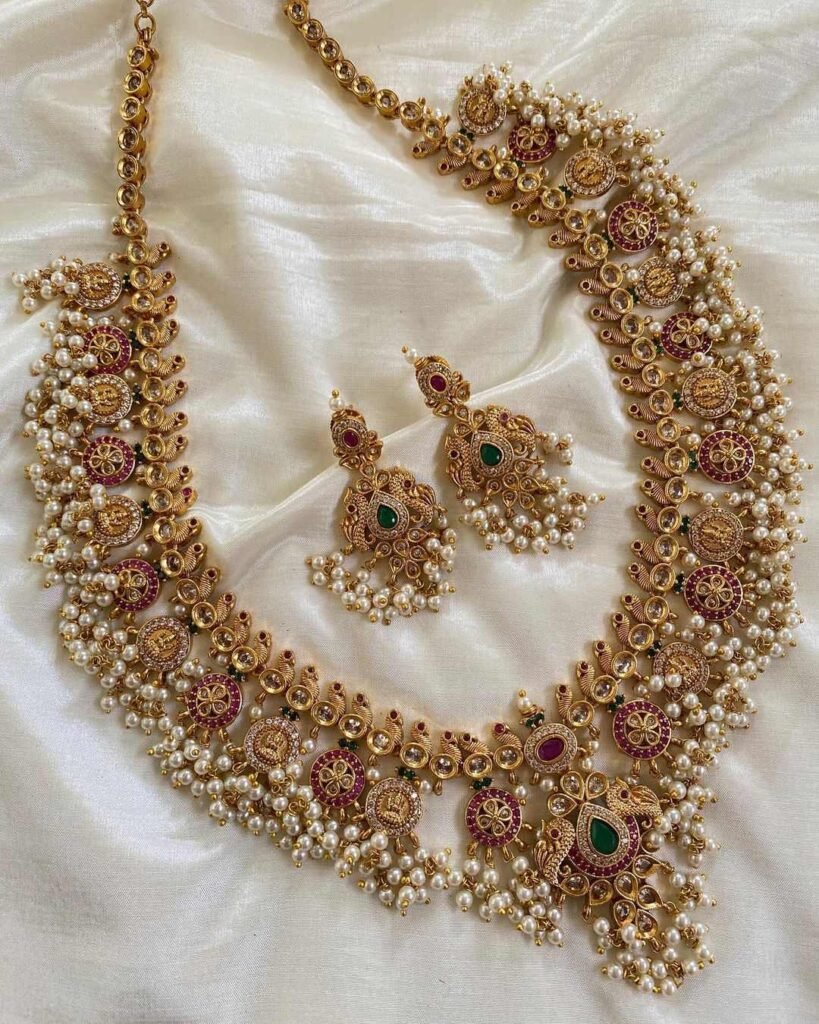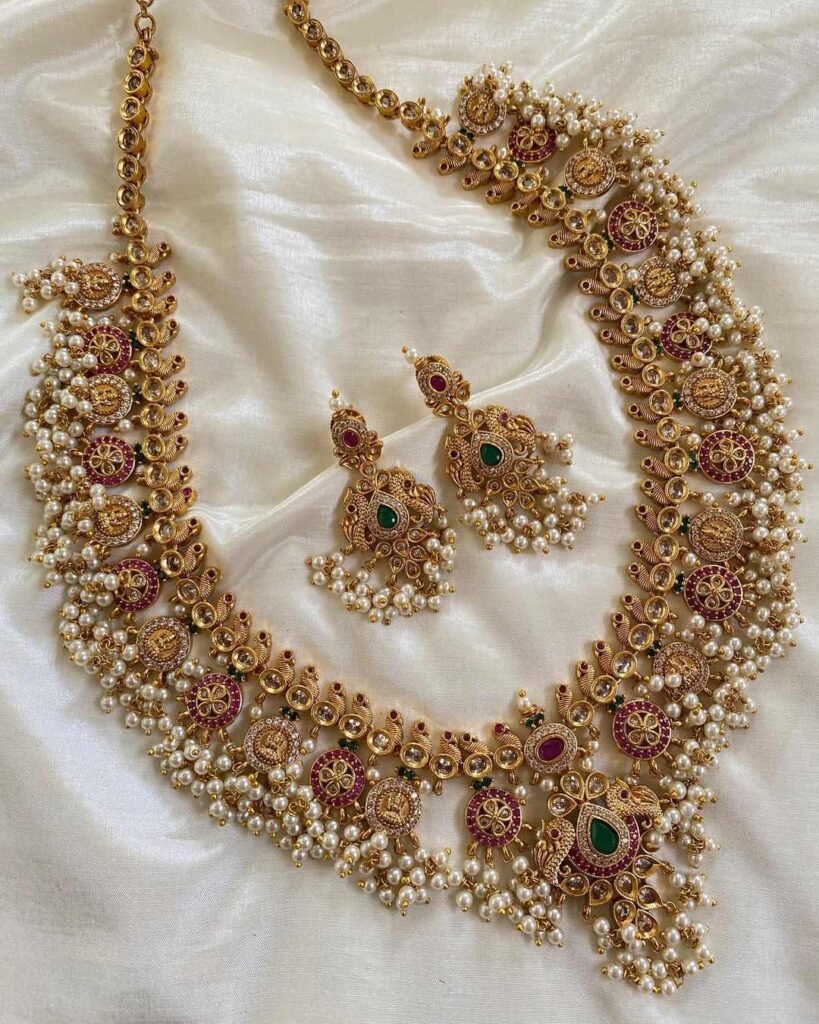 Traditional Jewellery Design Set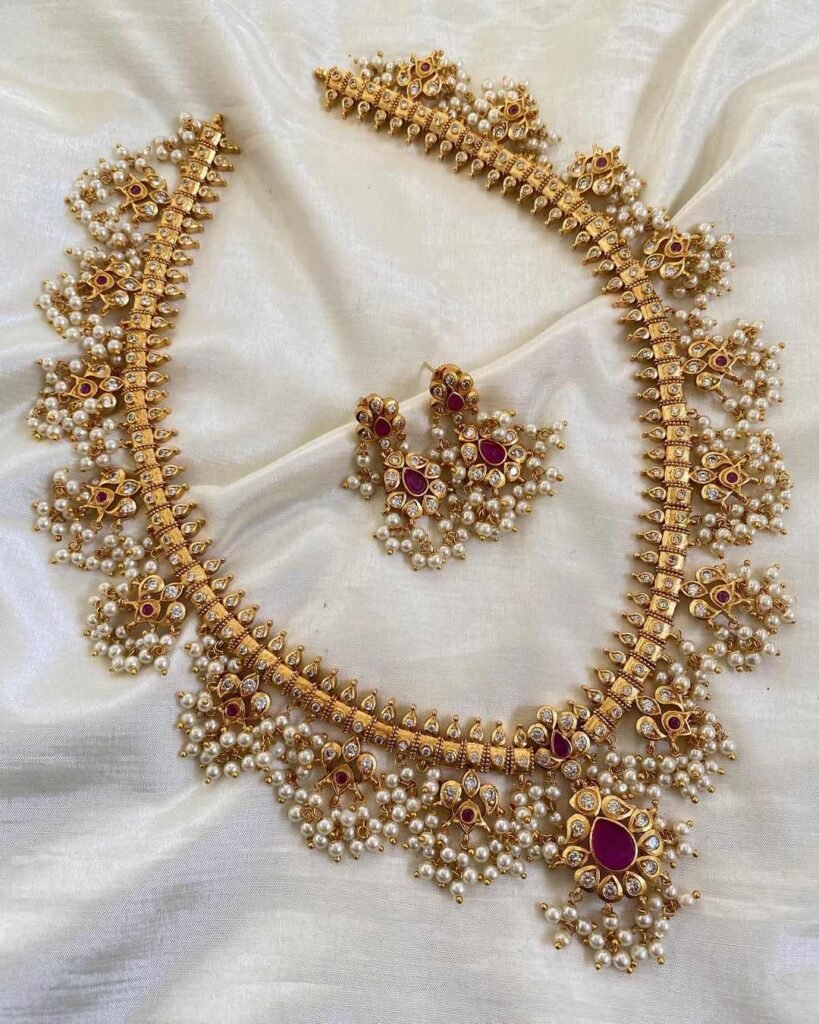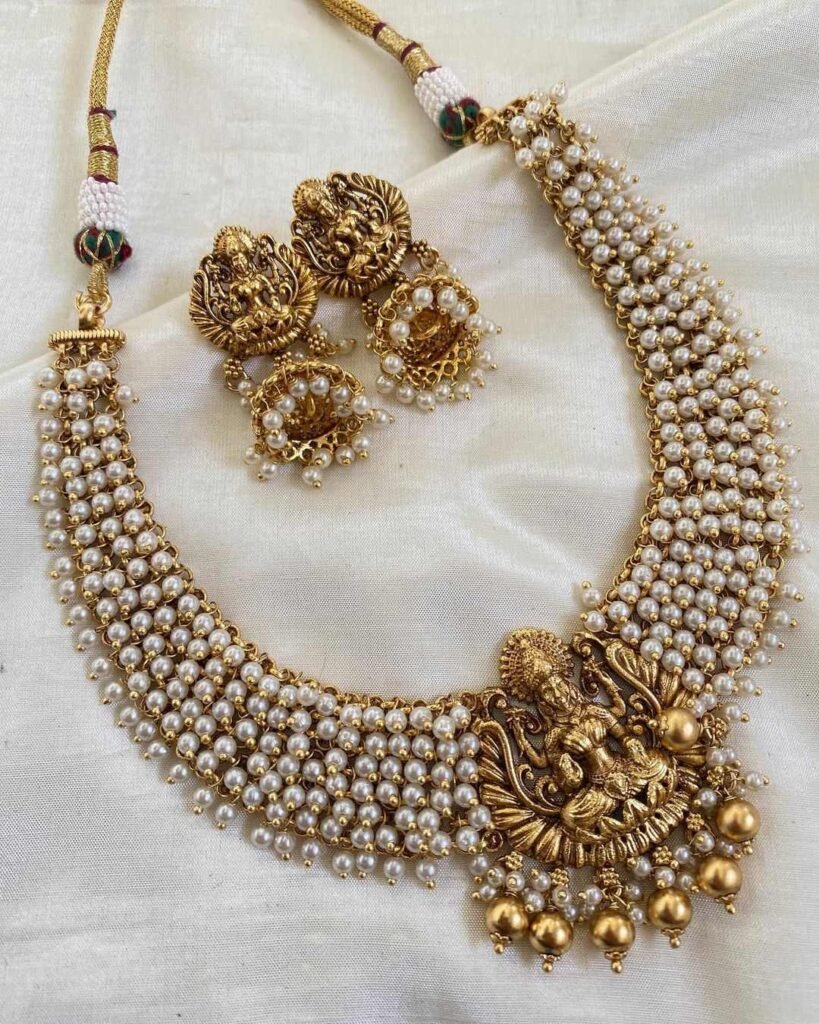 Antique Jewellery Design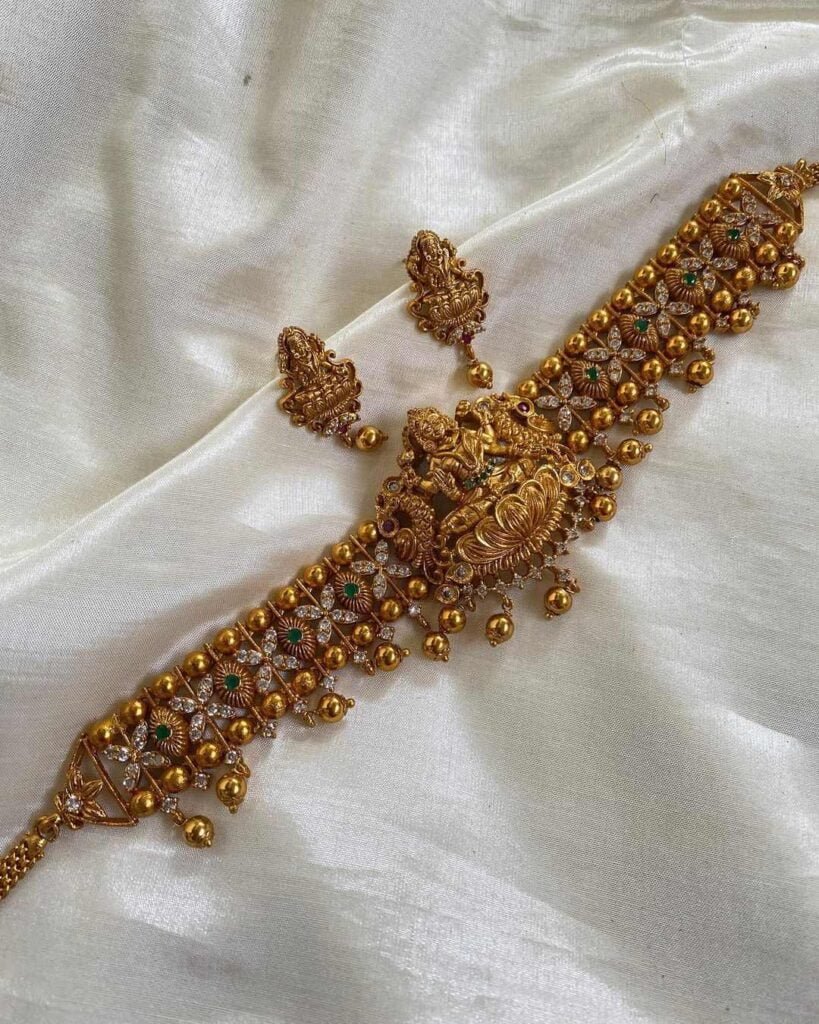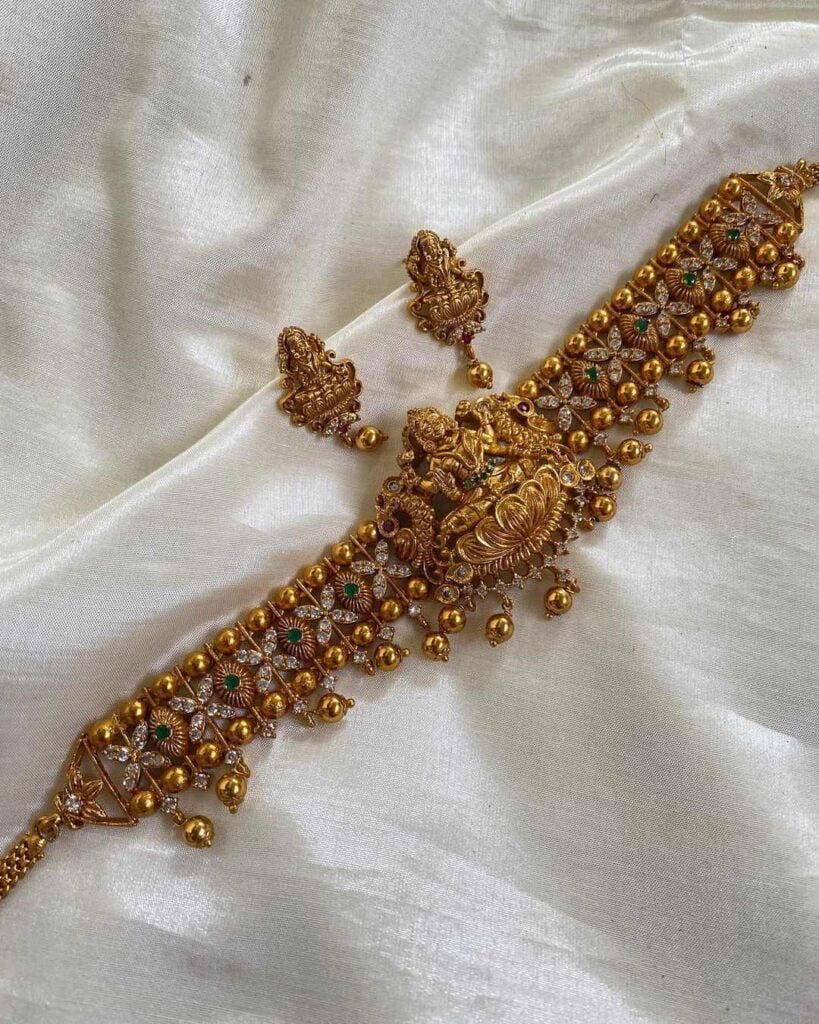 Bridal Jewellery Design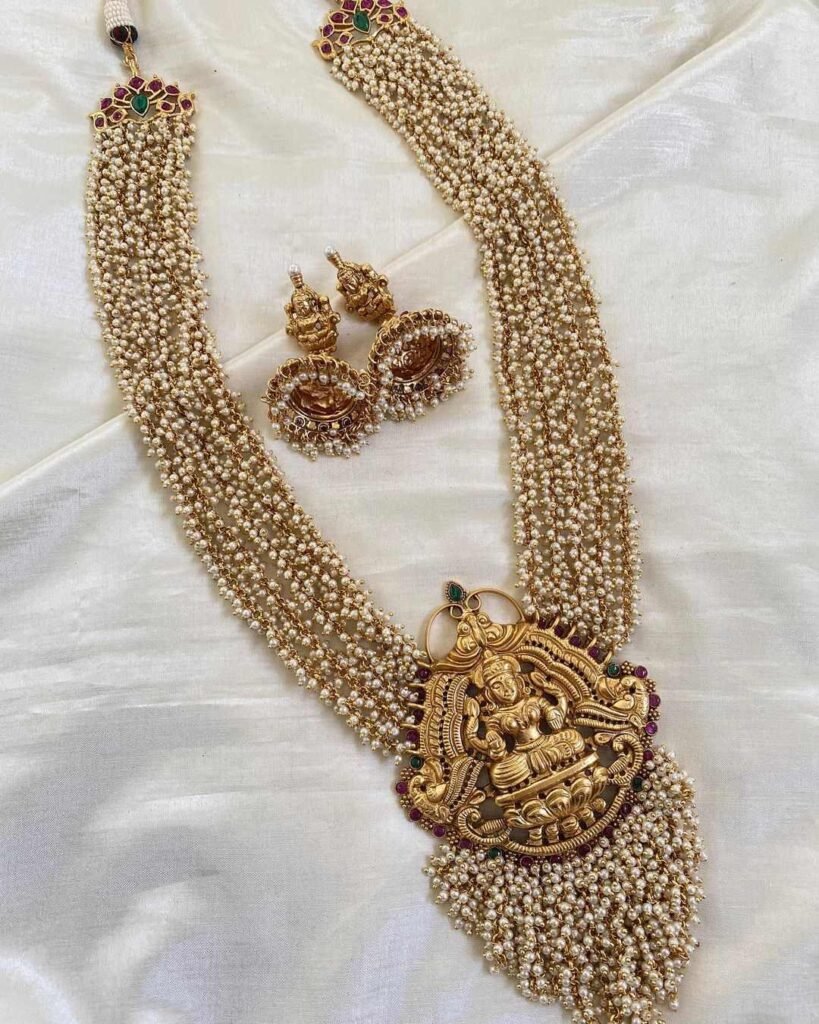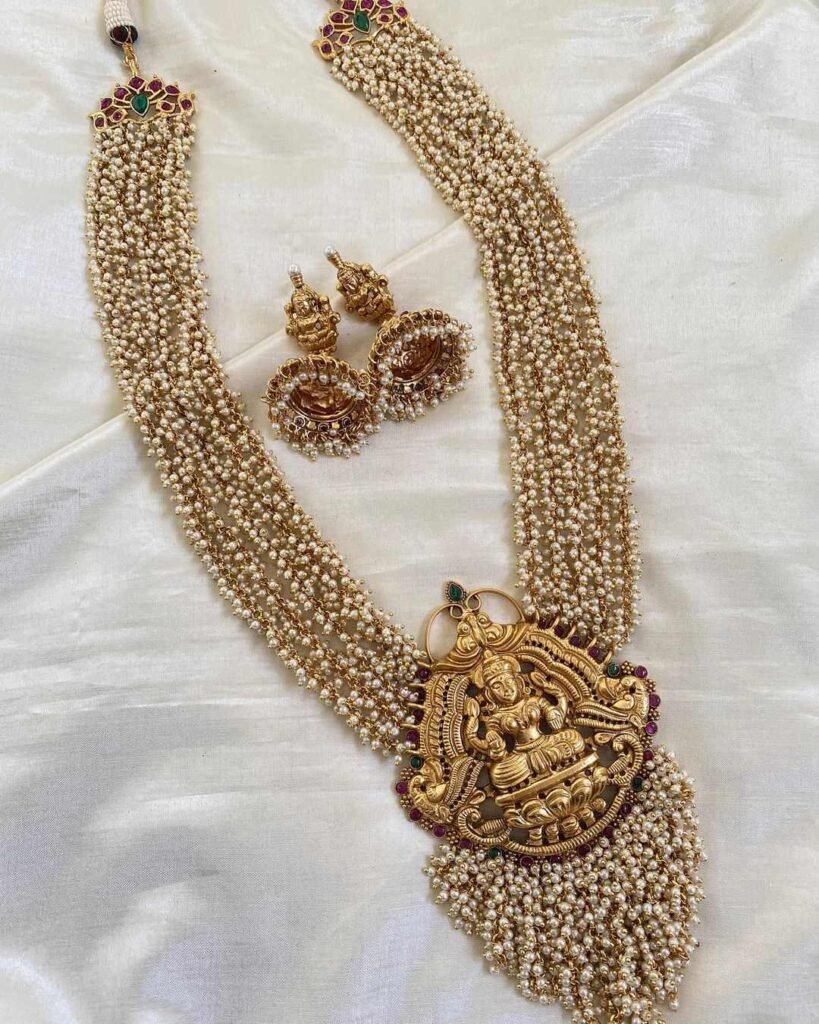 Kemp Jewelry Design :- 
This type of jewelry is known for its use of red and green gemstones, which are often set in gold. It is typically worn by brides and is a popular choice for weddings.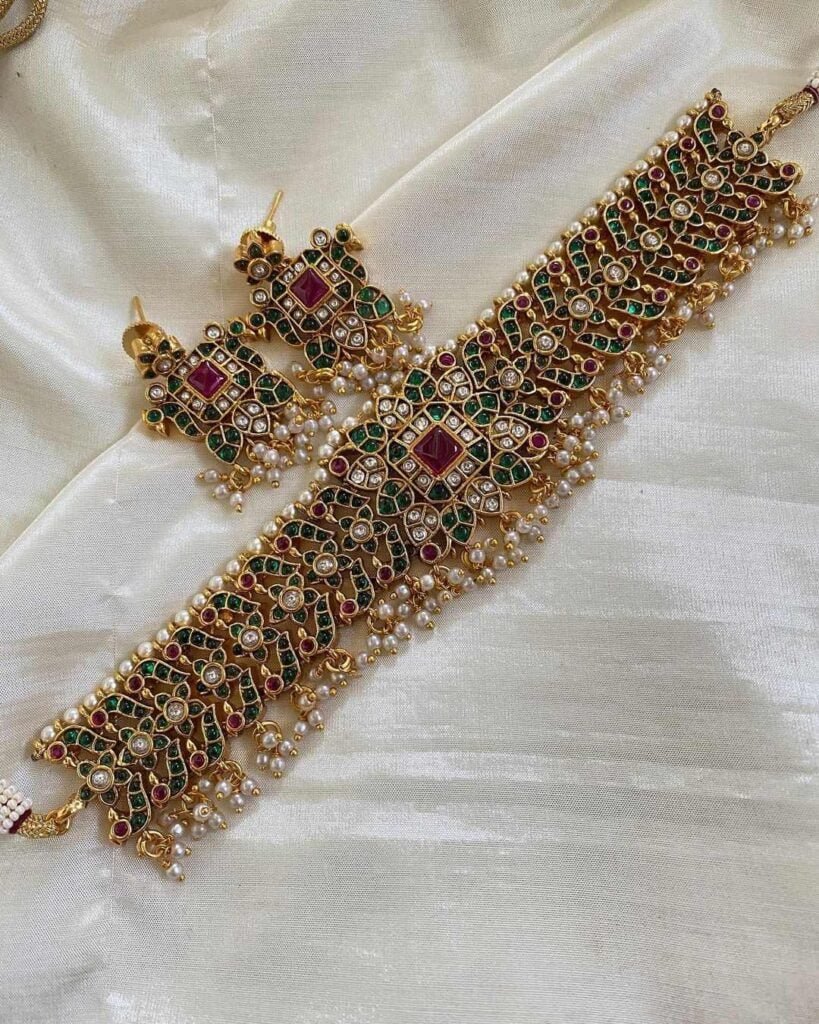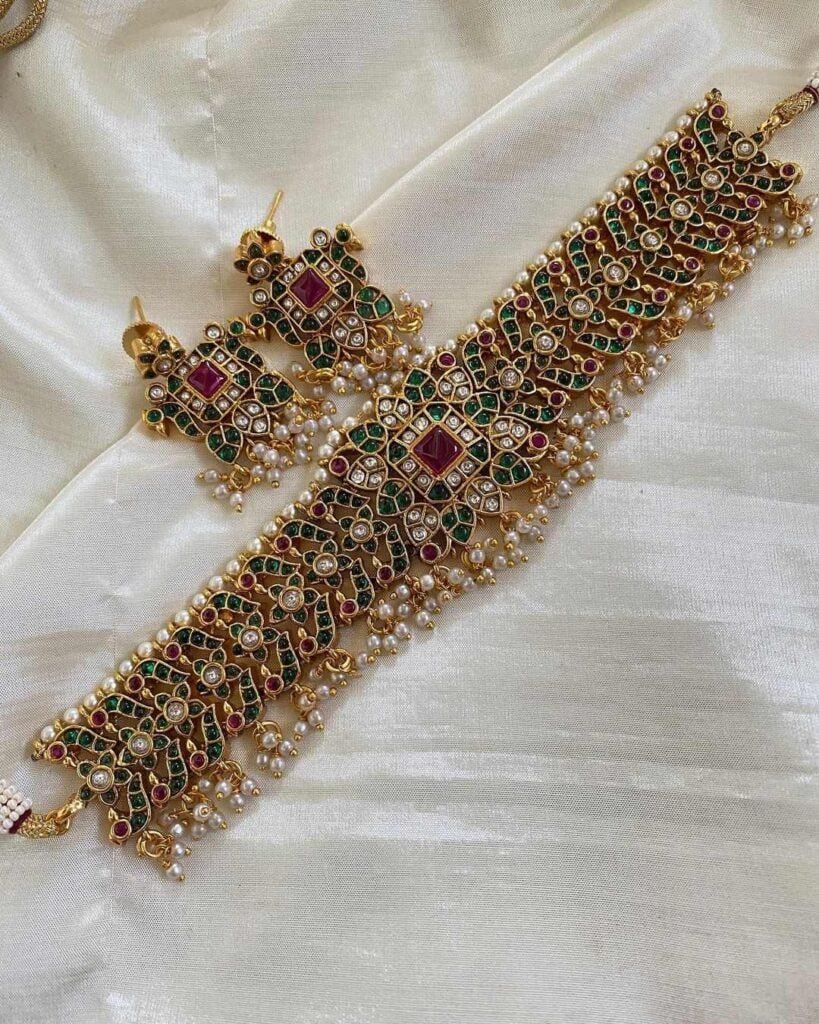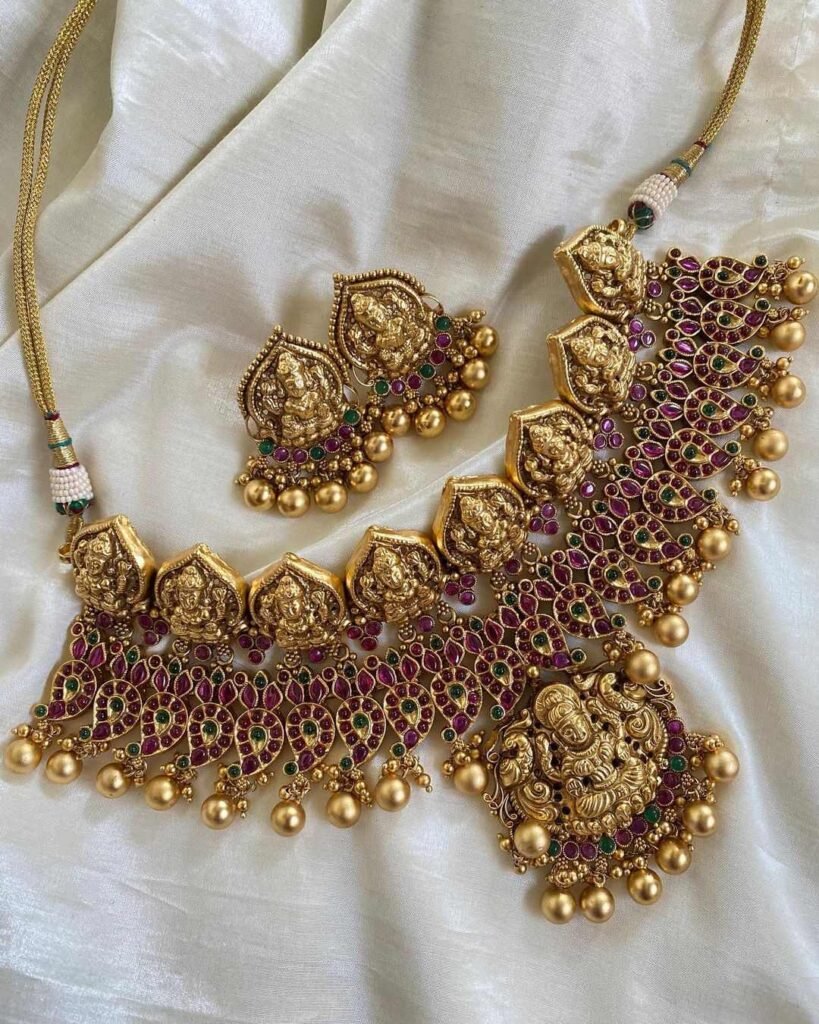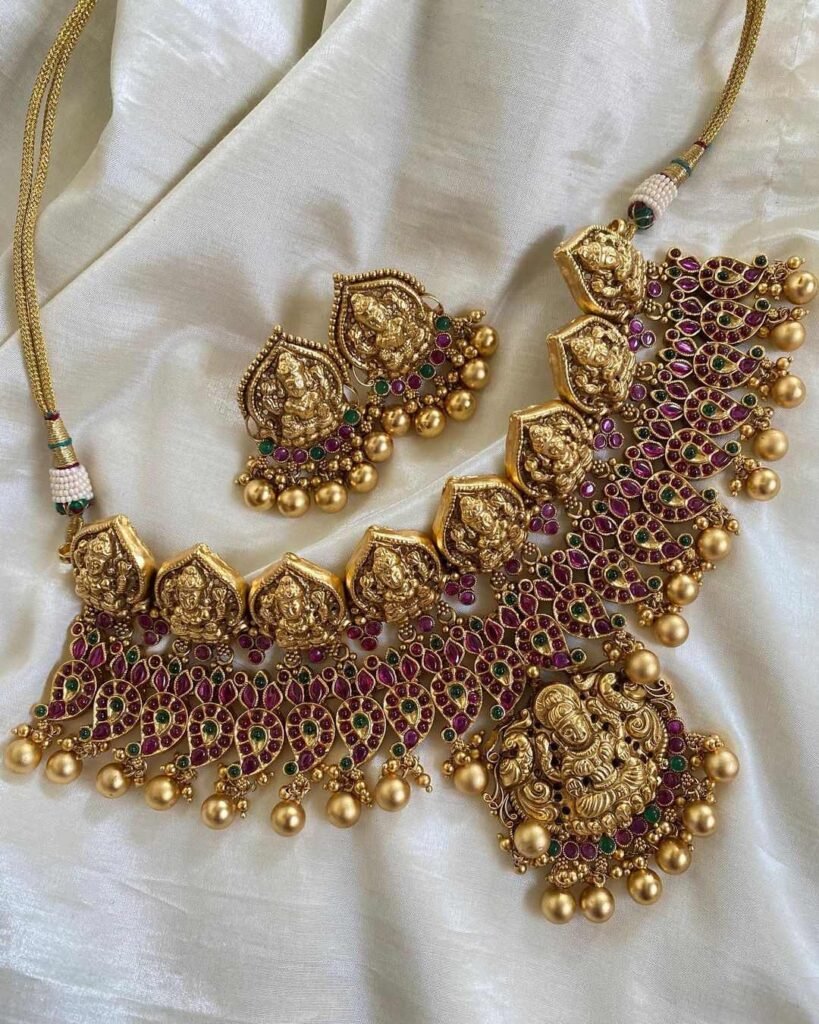 Stylish Choker Necklace Set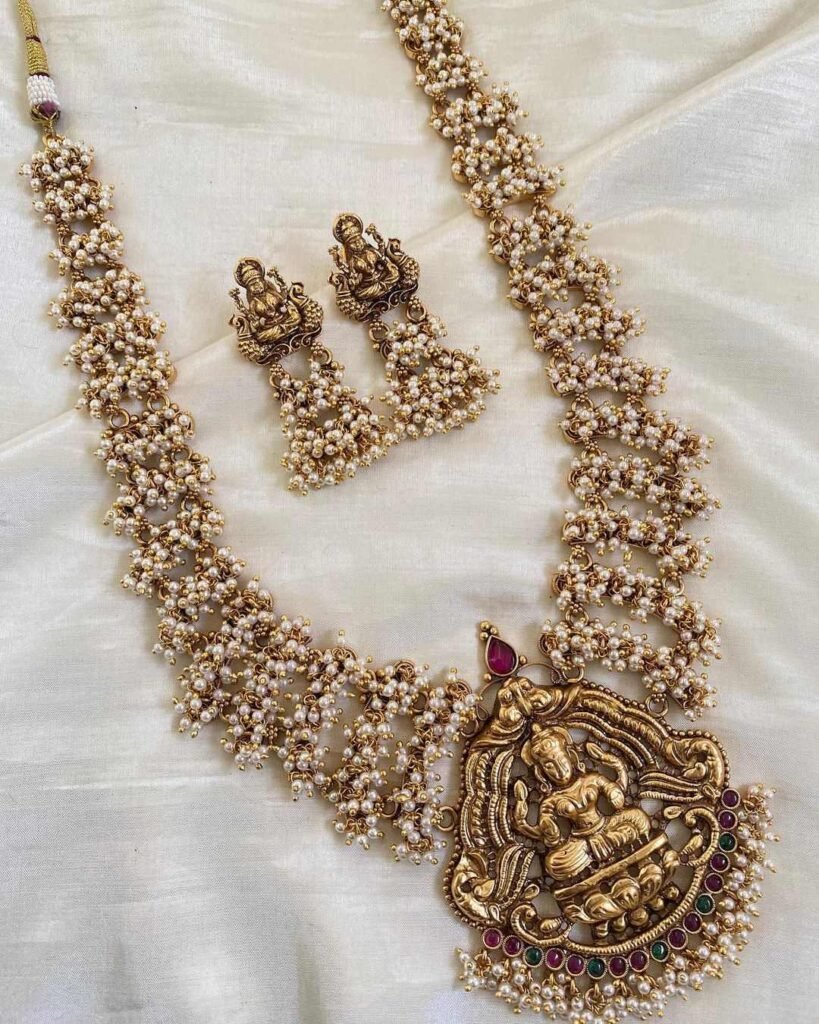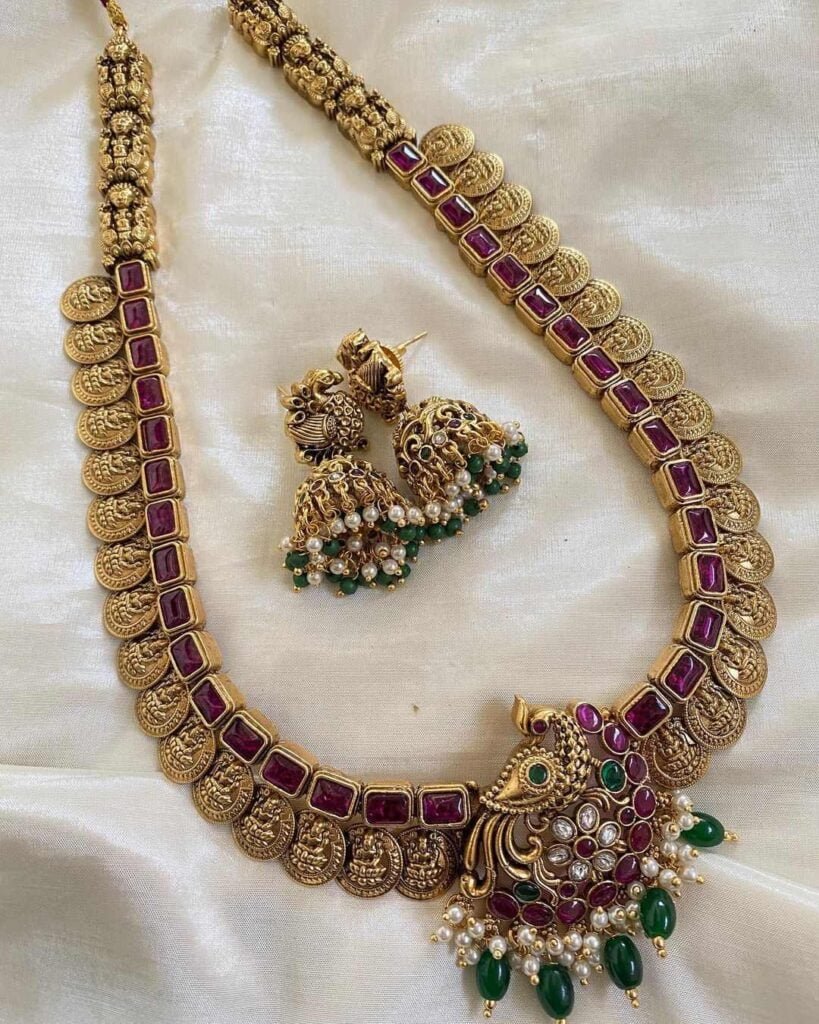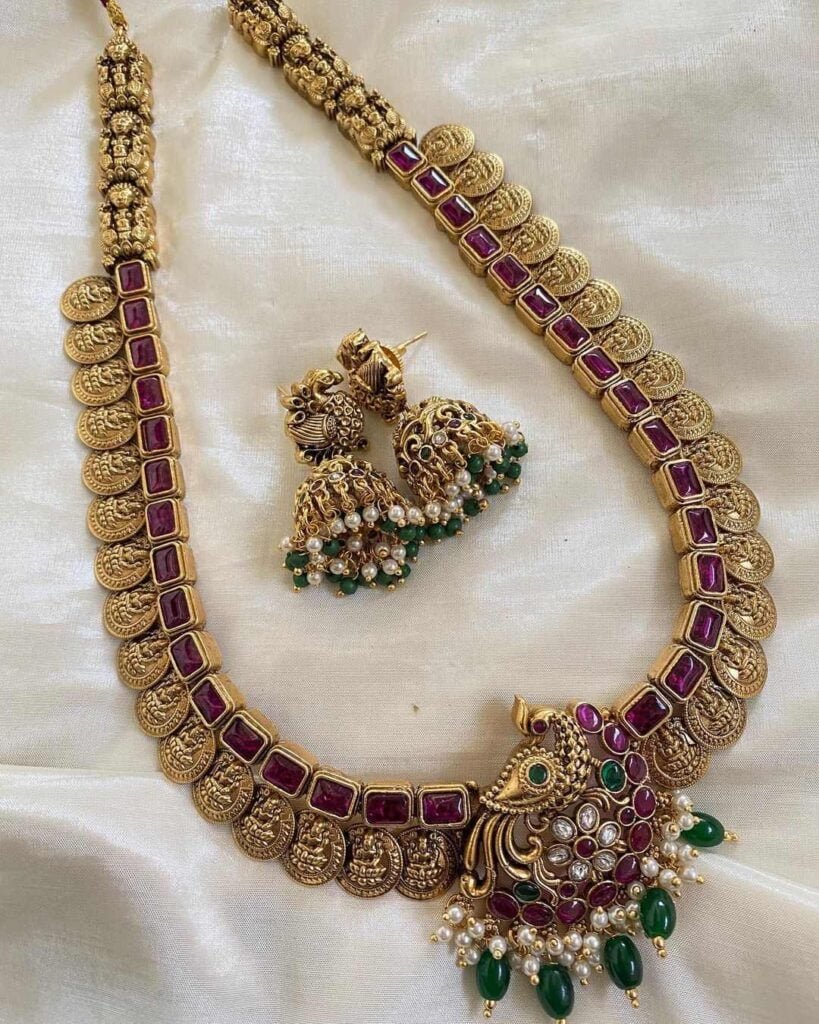 Image Credit – instagram / Vriksham