Ganeshji Rangoli Design
Creating a Ganeshji rangoli design can be a beautiful and creative way to decorate your home during festivals or special occasions. Here's a simple step-by-step guide to creating a Ganeshji rangoli design .
Materials you will need:
Colored rangoli powders or dry rice flour
Chalk or pencil for sketching
Rangoli stencil (optional)
Small bowls or containers for holding different colors
A clean and dry surface (floor or ground)
Diyas (oil lamps) or flower petals (optional)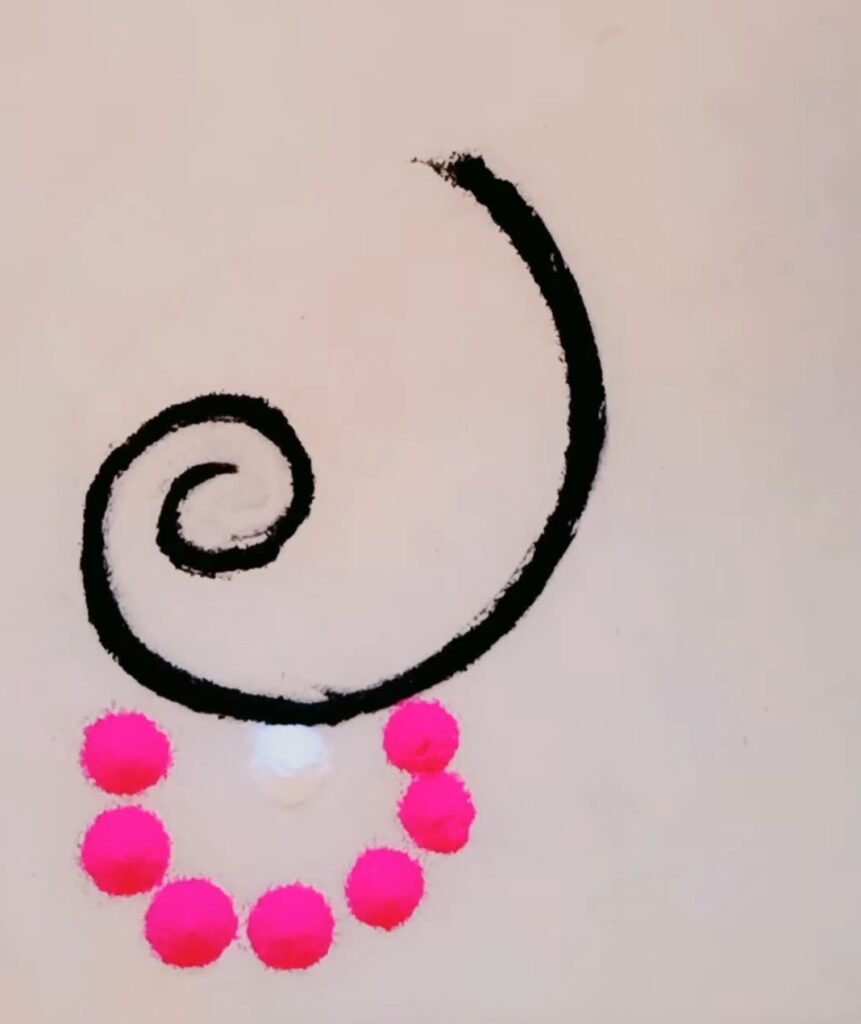 You can start by drawing an outline of Lord Ganesh's image using chalk or a pencil directly on the surface. Alternatively, you can use a rangoli stencil for a more precise outline.
Draw Lord Ganesh's face with a trunk, large ears, and a crown.
To make your rangoli more appealing, you can place diyas (oil lamps) around the design or fill the empty spaces with flower petals or colored rice.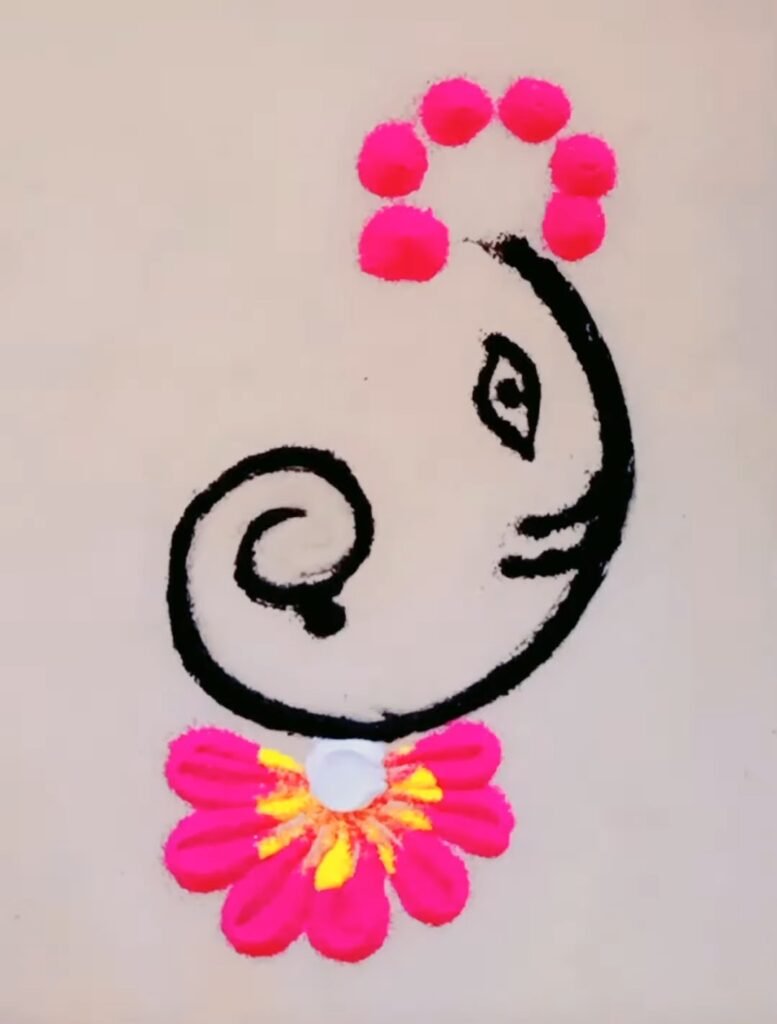 Remember that creating a beautiful rangoli design takes practice, so don't be discouraged if it doesn't turn out perfectly the first time. The key is to have fun and celebrate the spirit of the occasion.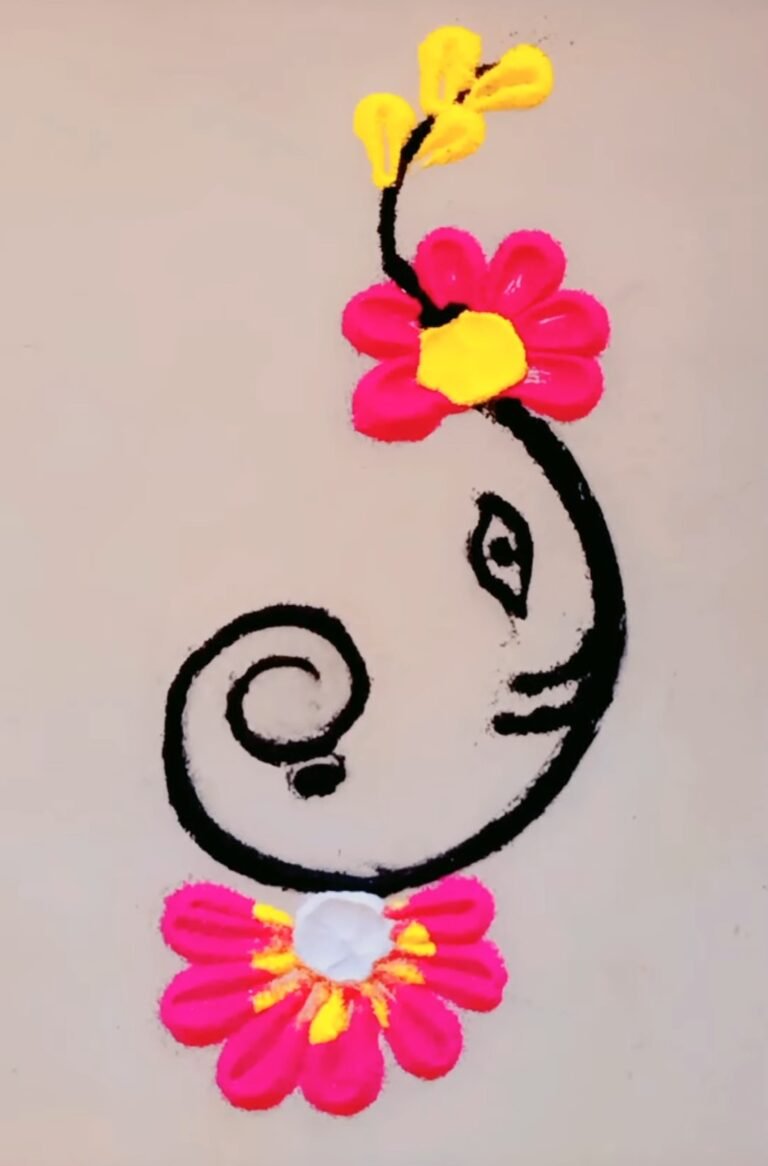 Also Read