Latest Embroidered Kurta Designs For Women
In the world of fashion, there's a timeless charm in the fusion of tradition and modernity. One such fashion staple that beautifully embodies this blend is the embroidered kurta. This article delves into the intricate world of embroidered kurtas, exploring their history, styles, and how to incorporate them into your wardrobe effortlessly.
New Firozi Color Embroidered Kurta For Women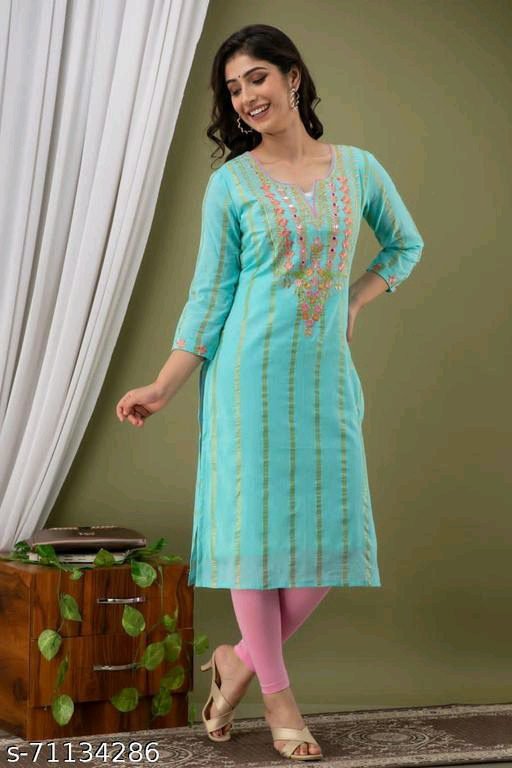 Types of Embroidery
Zardozi Embroidery
Zardozi, meaning "gold thread," is a form of embroidery that uses metallic threads to create dazzling motifs. It adds a touch of regal opulence to any kurta, making it perfect for special occasions.
Chikankari Embroidery
Originating in Lucknow, Chikankari embroidery is known for its delicate white threadwork on pastel fabrics. It exudes an aura of timeless elegance, making it ideal for both casual and formal wear.
Phulkari Embroidery
Hailing from Punjab, Phulkari embroidery features vibrant and colorful patterns. It adds a splash of vivacity to kurtas, making them perfect for festivities and celebrations.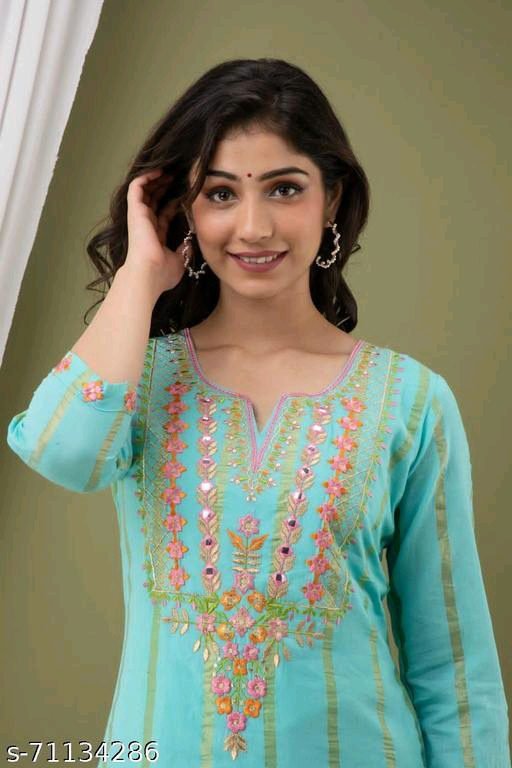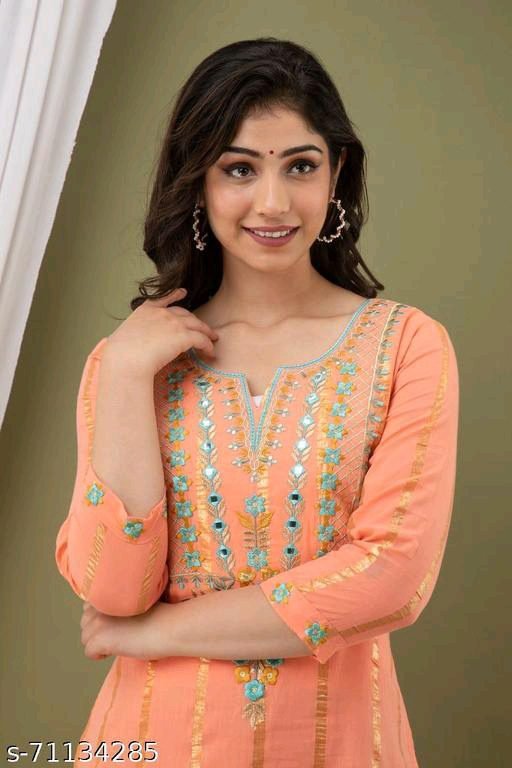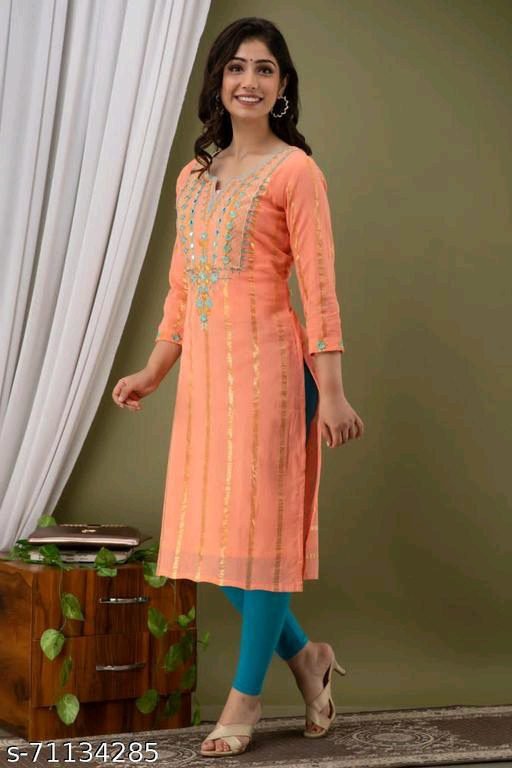 White Embroidered Kurta For Girls
You Can Pair This  kurta with jeans or leggings for a relaxed yet stylish look. Add some ethnic jewelry to complete the ensemble. These kurtas are incredibly versatile. They can be worn to weddings, festivals, the office, or even a casual brunch, depending on their style and embellishments.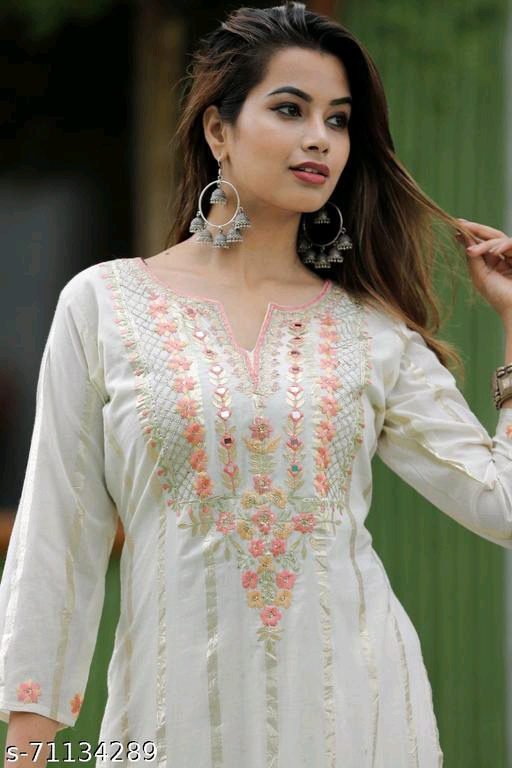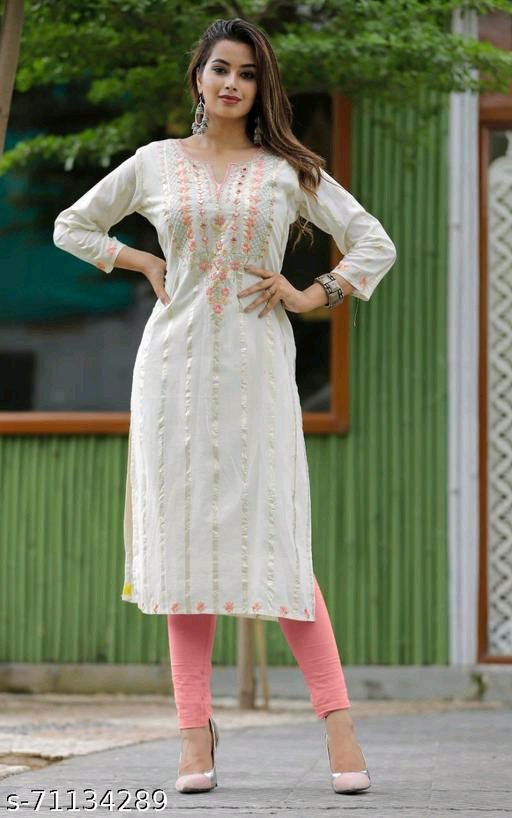 Pink Embroidered Kurta For Girls
The soft pink hue adds a touch of femininity, while the delicate embroidery lends a hint of tradition. The comfort of rayon fabric ensures you feel at ease all day long. Whether you're heading to work or a casual outing, this kurta effortlessly combines affordability, comfort, and style, making it a must-have addition to your wardrobe .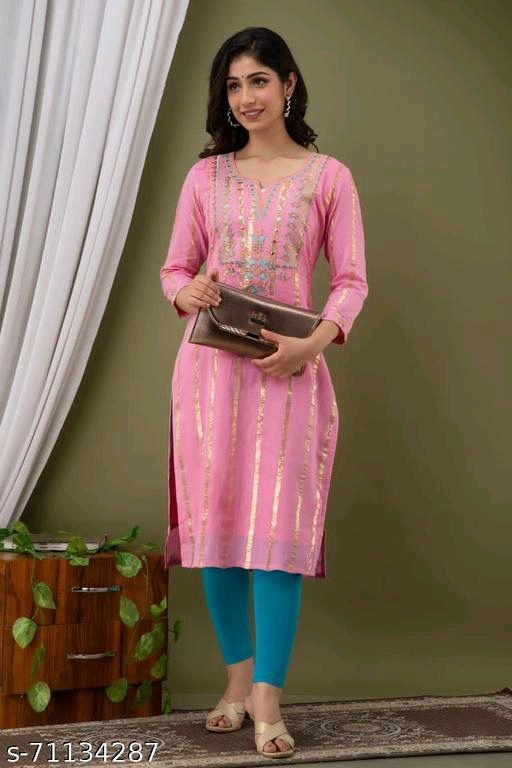 Yellow Women's Embroidered Kurta
The color yellow is often associated with happiness, positivity, and warmth. When you choose a yellow kurta, you not only embrace these qualities but also radiate them to the world.  The choice of fabric is crucial when it comes to comfort. Rayon is a fantastic option for kurtas. It's lightweight, breathable, and drapes beautifully. This ensures that you stay comfortable throughout the day. The 3/4 sleeves of this kurta strike a perfect balance between style and practicality. They provide coverage and keep you cool .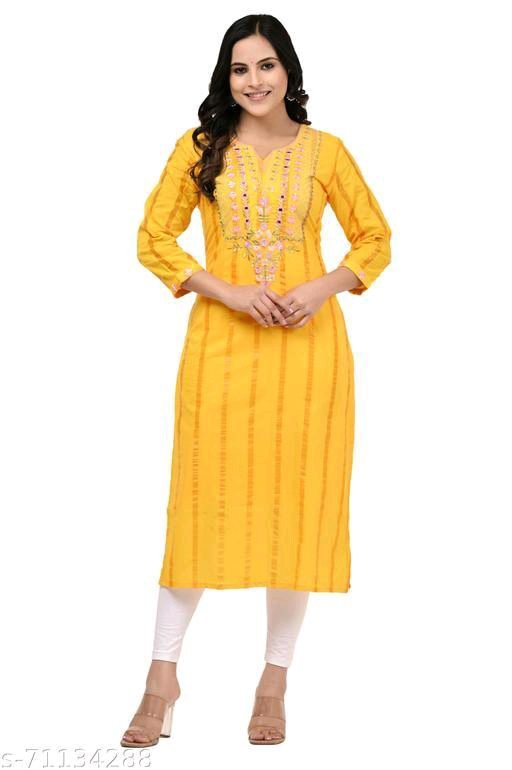 The embroidered kurta is more than just clothing; it's a work of art that tells a story of tradition, craftsmanship, and timeless elegance.
All Image Credit – Meesho
Also Read-