Beautiful Rayon Rajasthani Printed A-line Bhandhej Kurti Designs
Bandhej" or "Bandhani" is a traditional Indian tie-dye technique that creates intricate patterns by tying small portions of fabric with threads before dyeing it. Bandhani prints are often characterized by small dots or circles created through this process. An A-line kurti is a style of Indian tunic that has a flared shape resembling the letter "A." When you combine Bandhej printing with an A-line kurti design, you get a beautiful and stylish fusion of traditional and contemporary fashion.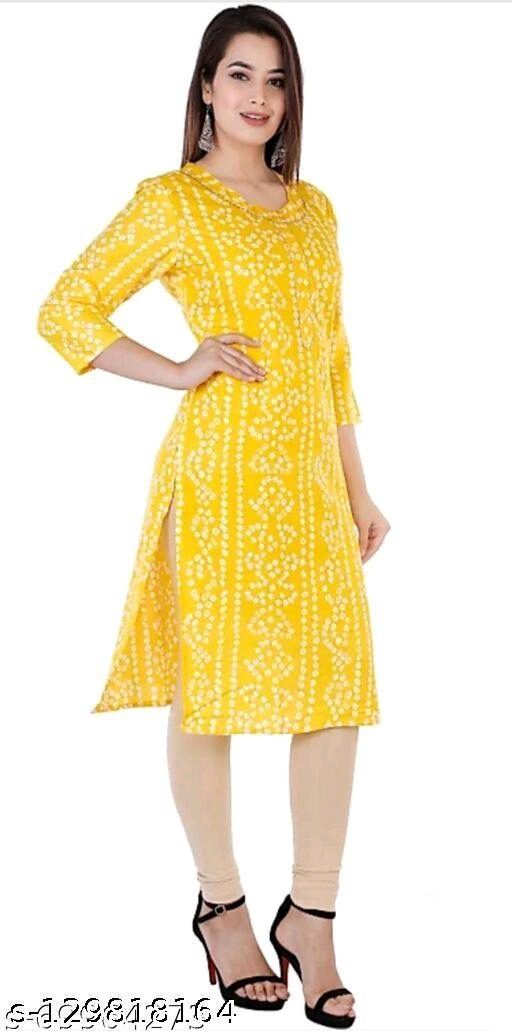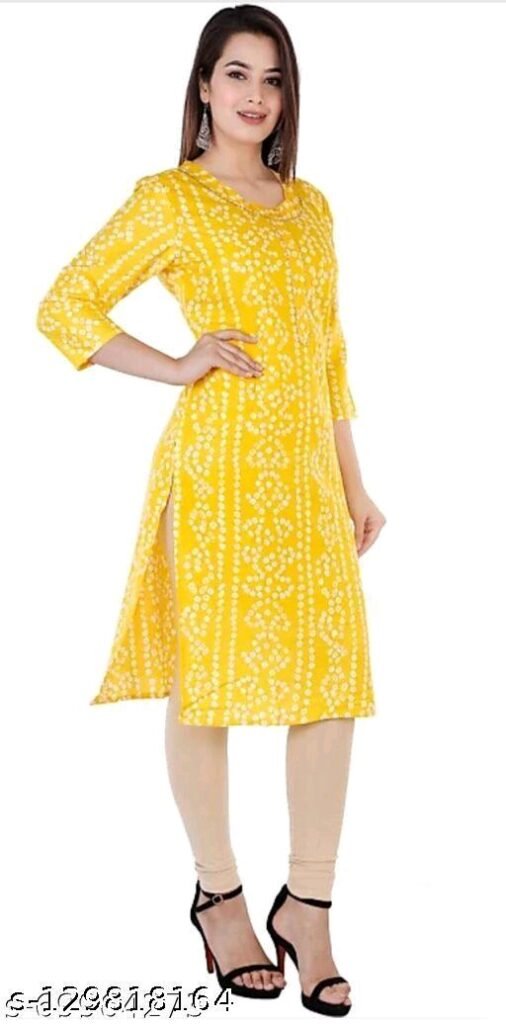 Black Printed Bhandhej Kurti Design
Look for kurtis that feature authentic Bandhej prints. These prints can vary in size and density, and they often use vibrant and contrasting colors. The Bandhej pattern can cover the entire kurti or be concentrated in certain areas, like the yoke or border.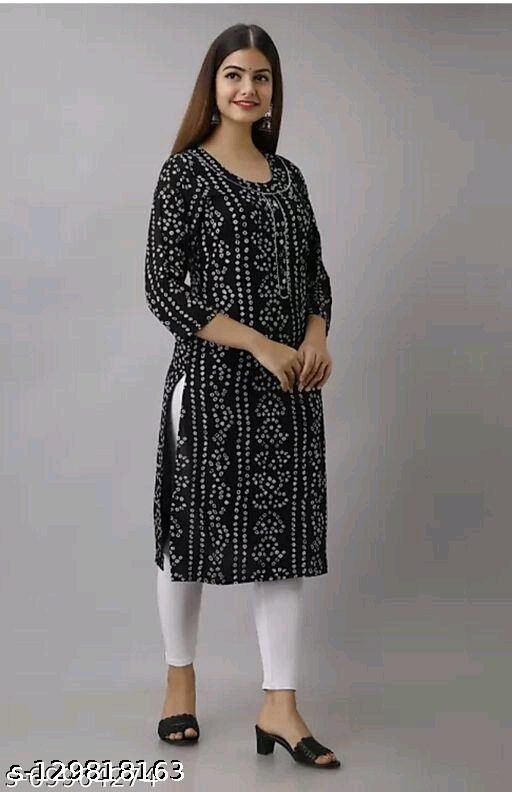 Beautiful Red Bhandhej Kurti designs
Bandhej prints are commonly found on fabrics like cotton, georgette, chiffon, silk, and crepe. The choice of fabric can affect the comfort and drape of the kurti. Bandhej prints are known for their bright and colorful patterns. Popular colors include red, yellow, blue, green, and pink. The color palette can vary depending on the region and style of Bandhej.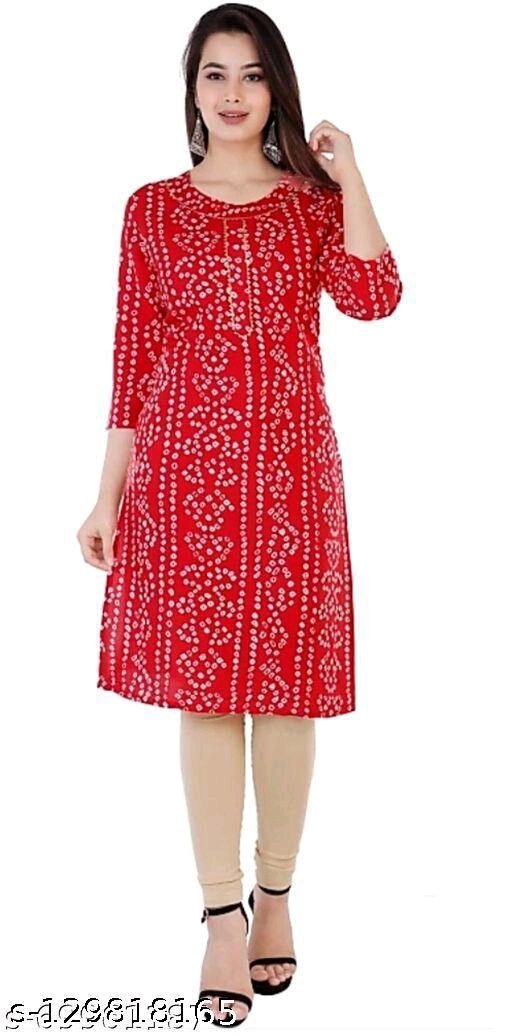 Pay attention to the neckline and sleeve design of the kurti. A-line kurtis can come in various neck styles, including round neck, V-neck, boat neck, or keyhole neck. The sleeve length and design can also vary, from sleeveless and short sleeves to three-quarter sleeves or full sleeves.
A-line kurtis are longer than regular kurtis and typically extend below the knees. The length can vary from knee-length to calf-length or ankle-length. Choose a length that suits your body type and personal style.
New Pink Bhandhej Kurti Designs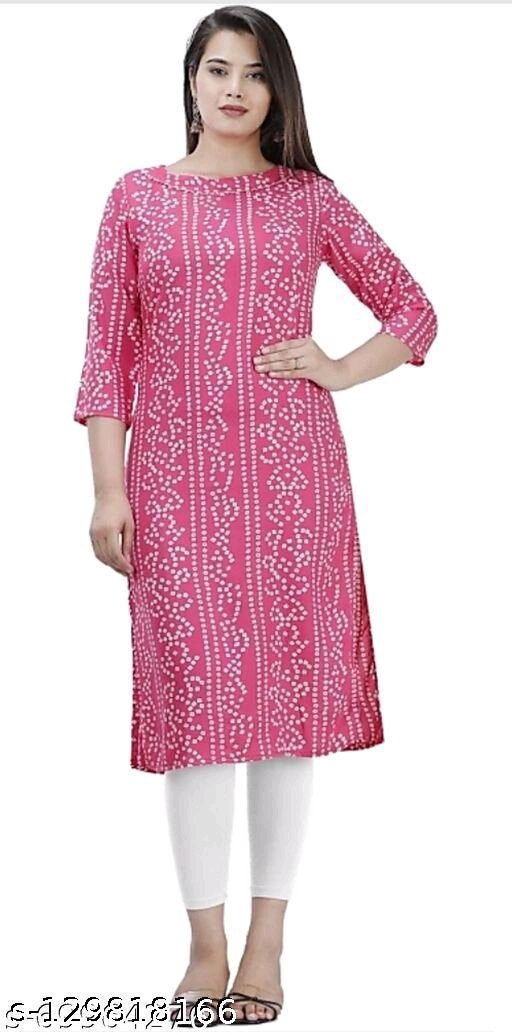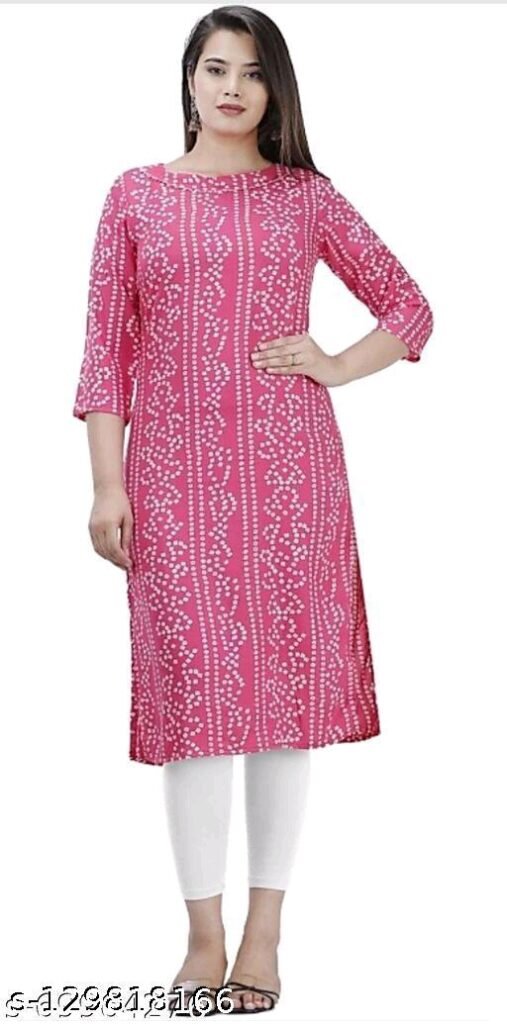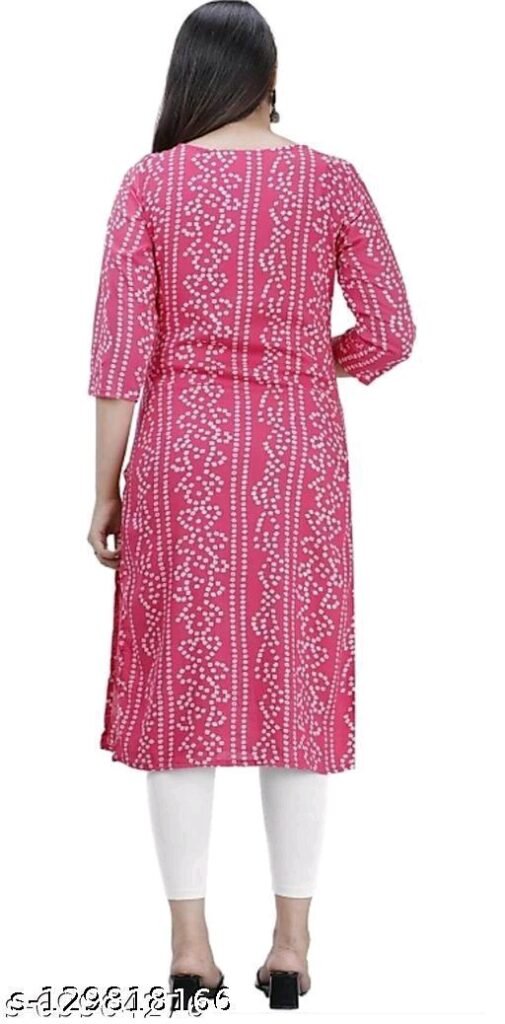 When shopping for Bandhej printed A-line kurti designs, you can visit local boutiques, fashion stores, or online retailers that specialize in ethnic wear. This style offers a blend of traditional craftsmanship and contemporary fashion, making it a popular choice among those who appreciate Indian textiles and patterns.
All Image Credit – Meesho
Also Read