Stylish Simple Arabic Mehendi Design
The art of applying mehendi, or henna, has been cherished for centuries across cultures and regions. Among the many diverse styles of mehendi, Arabic Mehendi Design stands out for its simple yet striking patterns that have captivated the hearts of many. Whether you're preparing for a special occasion or just want to adorn your hands with intricate artwork, Arabic mehendi designs offer a timeless and elegant choice.
New Arabic Mehendi Design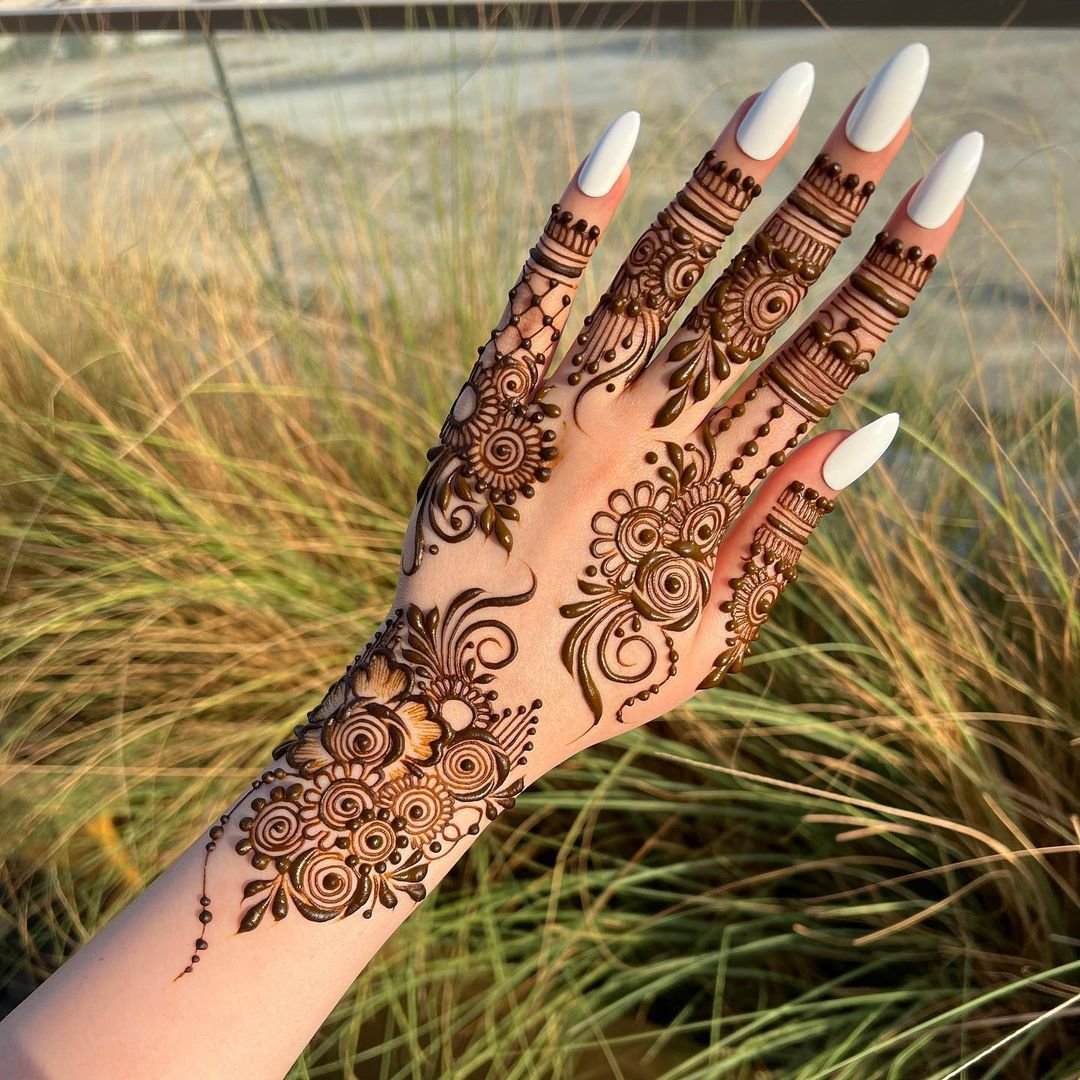 Arabic mehendi designs are known for their understated elegance. The minimalist approach to design ensures that they can complement a wide range of outfits and occasions. Whether you're attending a casual gathering or a grand wedding, Arabic mehendi always looks appropriate.
Simple Arabic Mehendi Design For Back Hand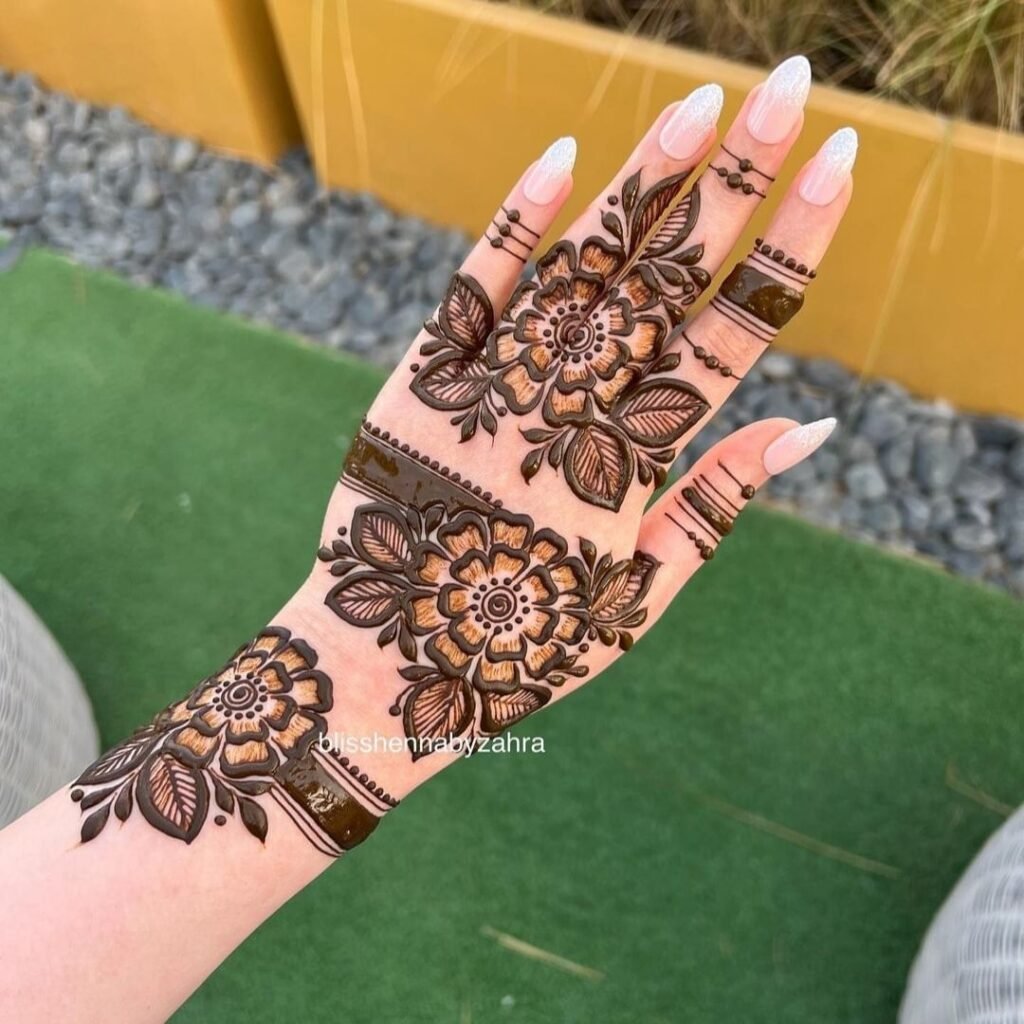 One of the practical benefits of Arabic mehendi is its relatively quick application process. The designs are simpler and require less time to create compared to more intricate styles, making them a popular choice for individuals with busy schedules.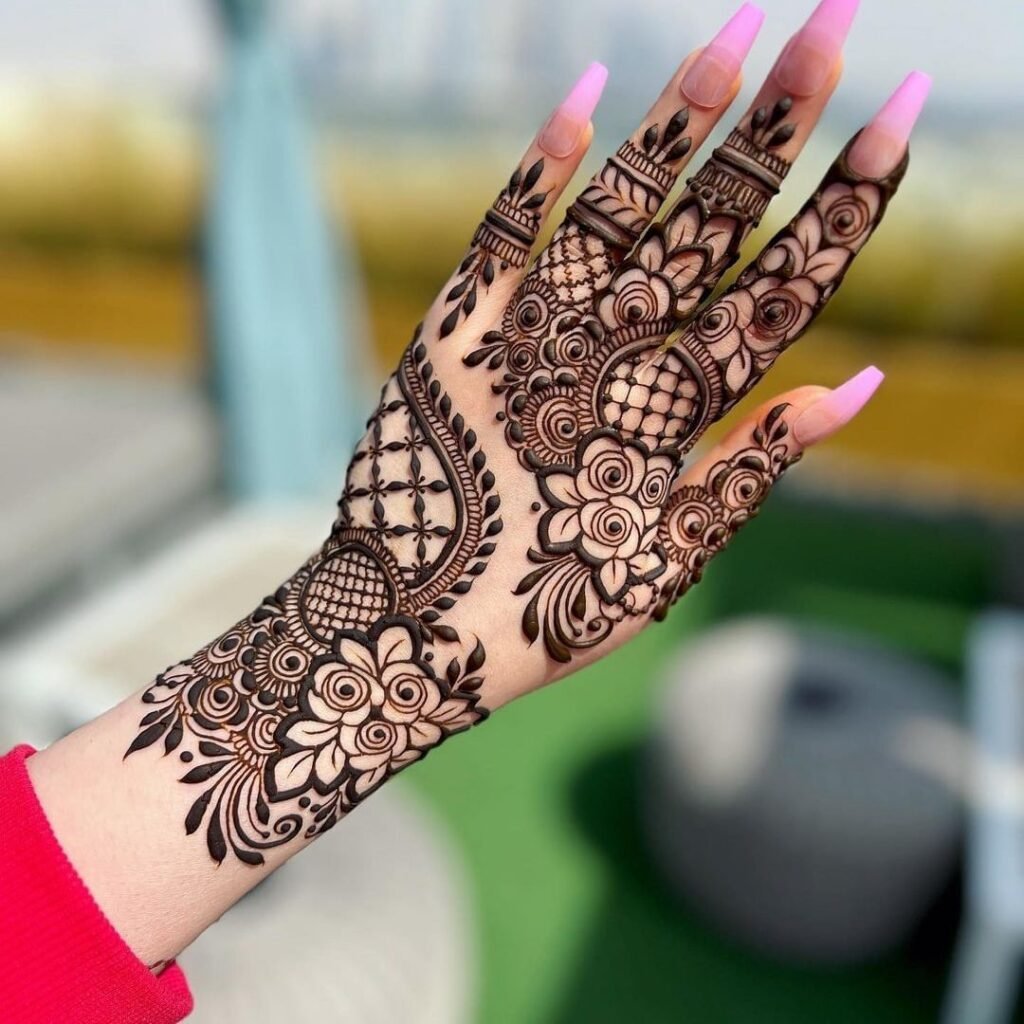 Simple Arabic Mehendi Design Easy
Arabic mehendi is versatile in terms of placement. You can apply it on your hands, feet, or even as body art. This flexibility allows you to experiment and choose the best look for your occasion.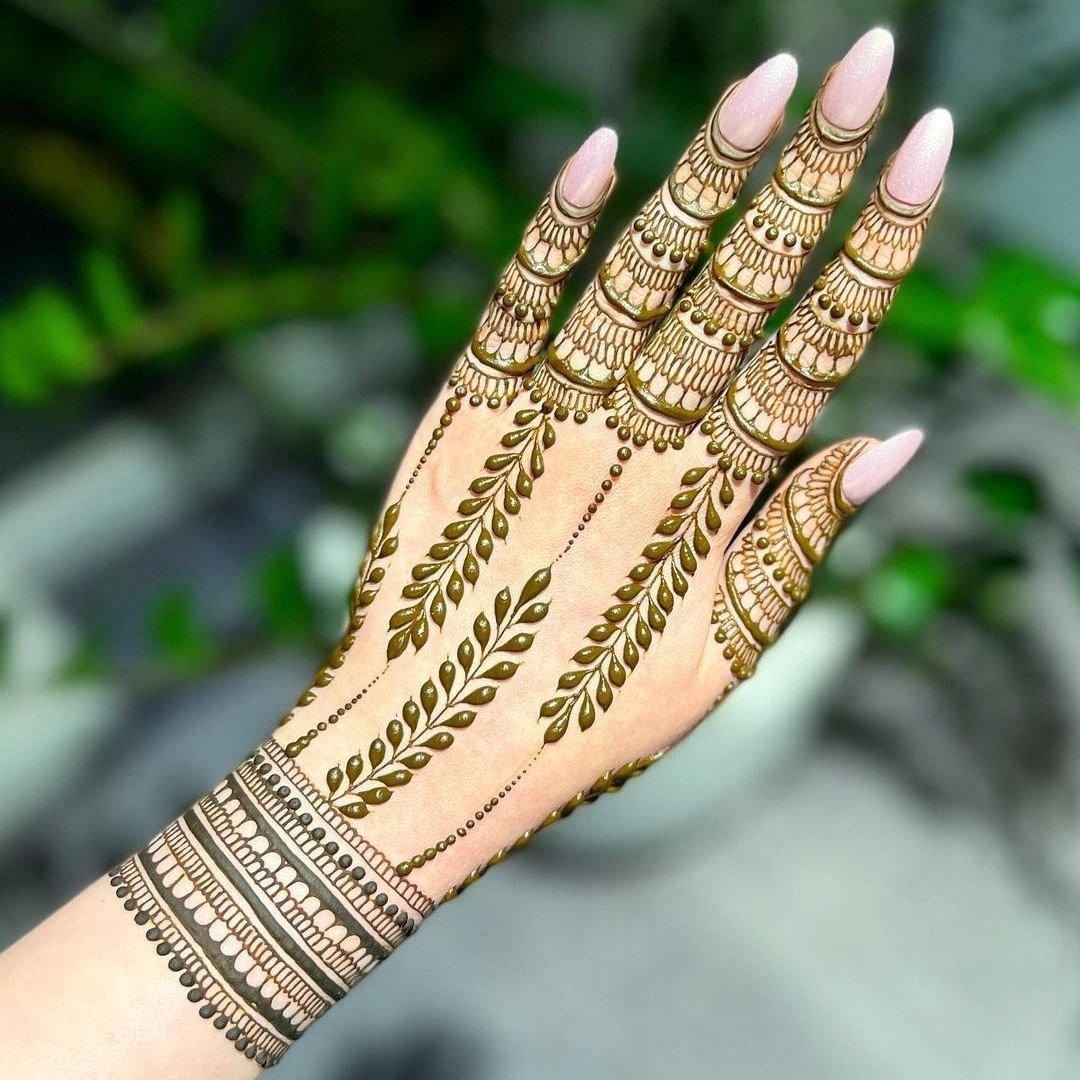 Beautiful Simple Arabic Mehndi Design  2023
Arabic mehendi design, also known as Arabic henna design, is characterized by its simplicity and the use of negative space to create stunning patterns. These designs are often characterized by bold outlines and open spaces, allowing for a sense of airiness and lightness. Arabic mehendi designs typically feature floral motifs, leafy patterns, and geometric shapes that gracefully flow along the skin.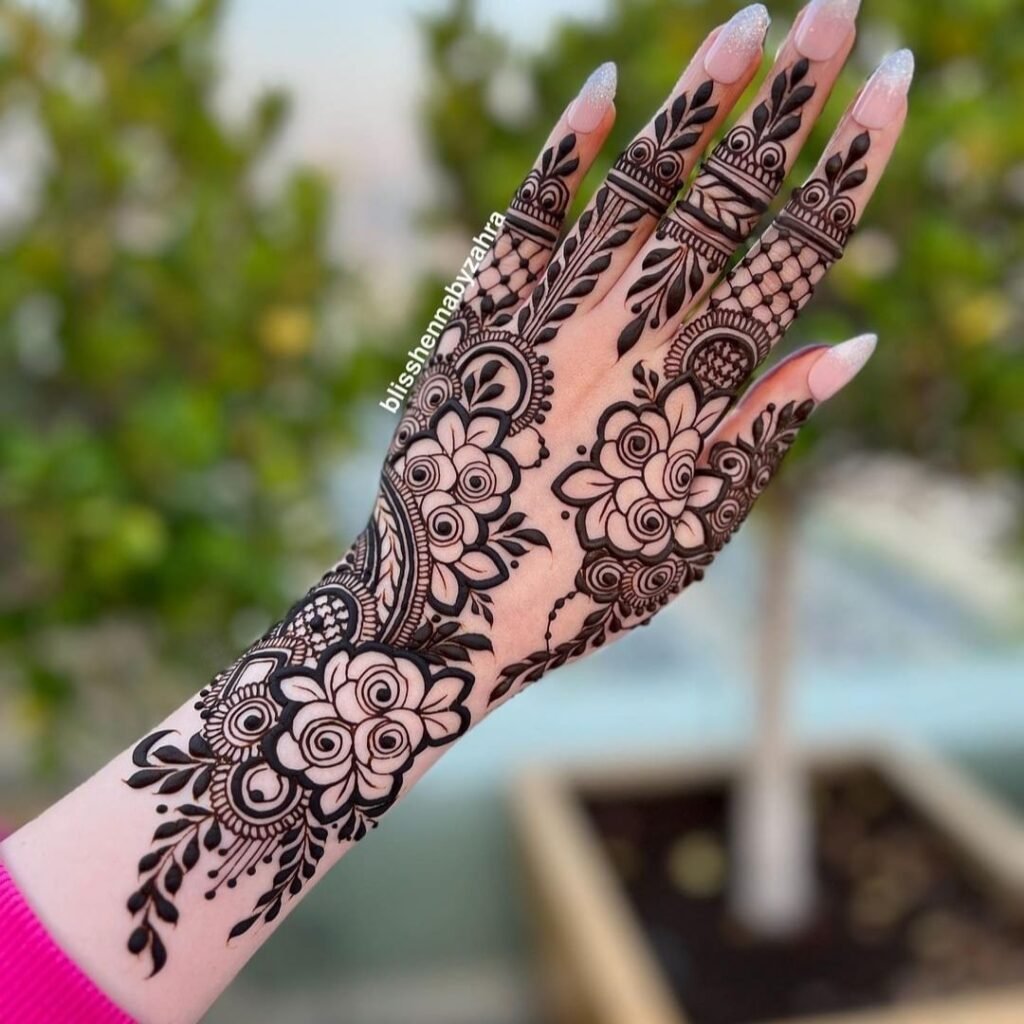 New Simple Arabic Mehndi Design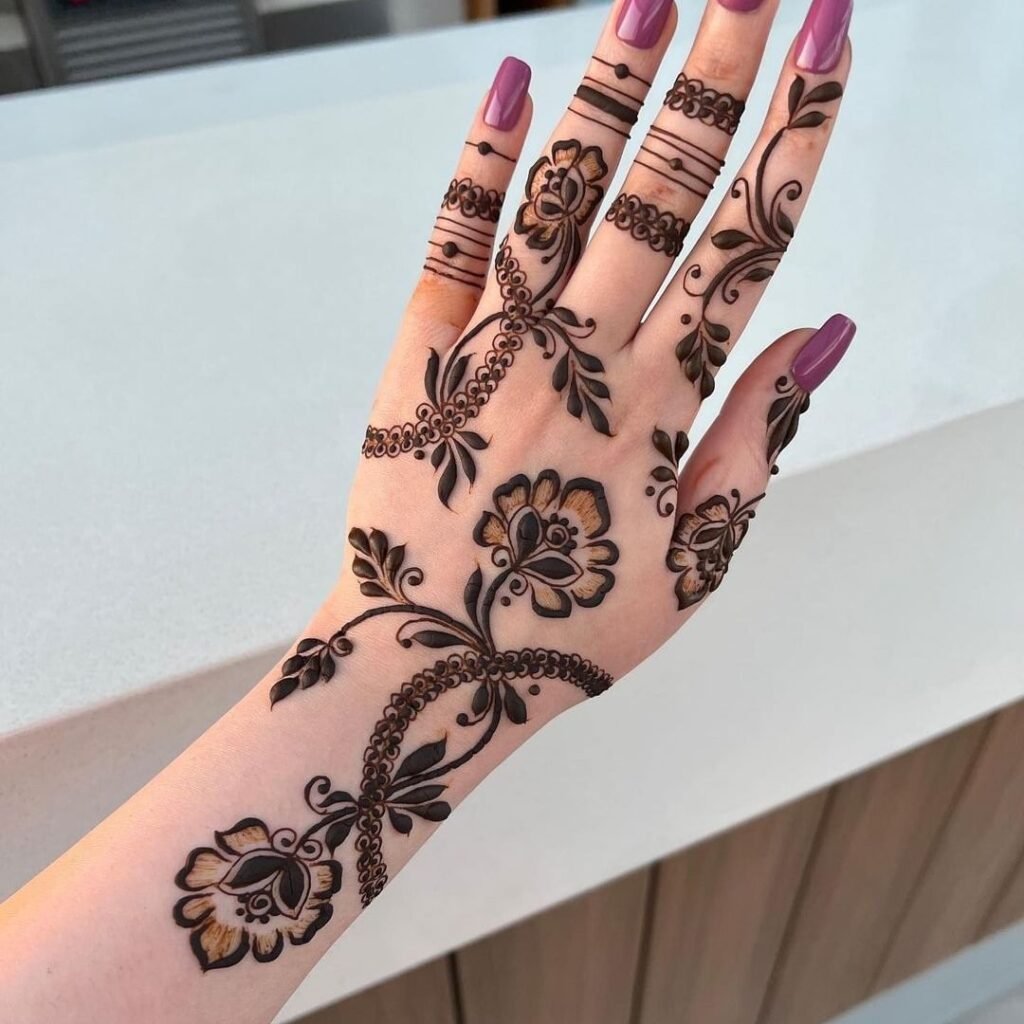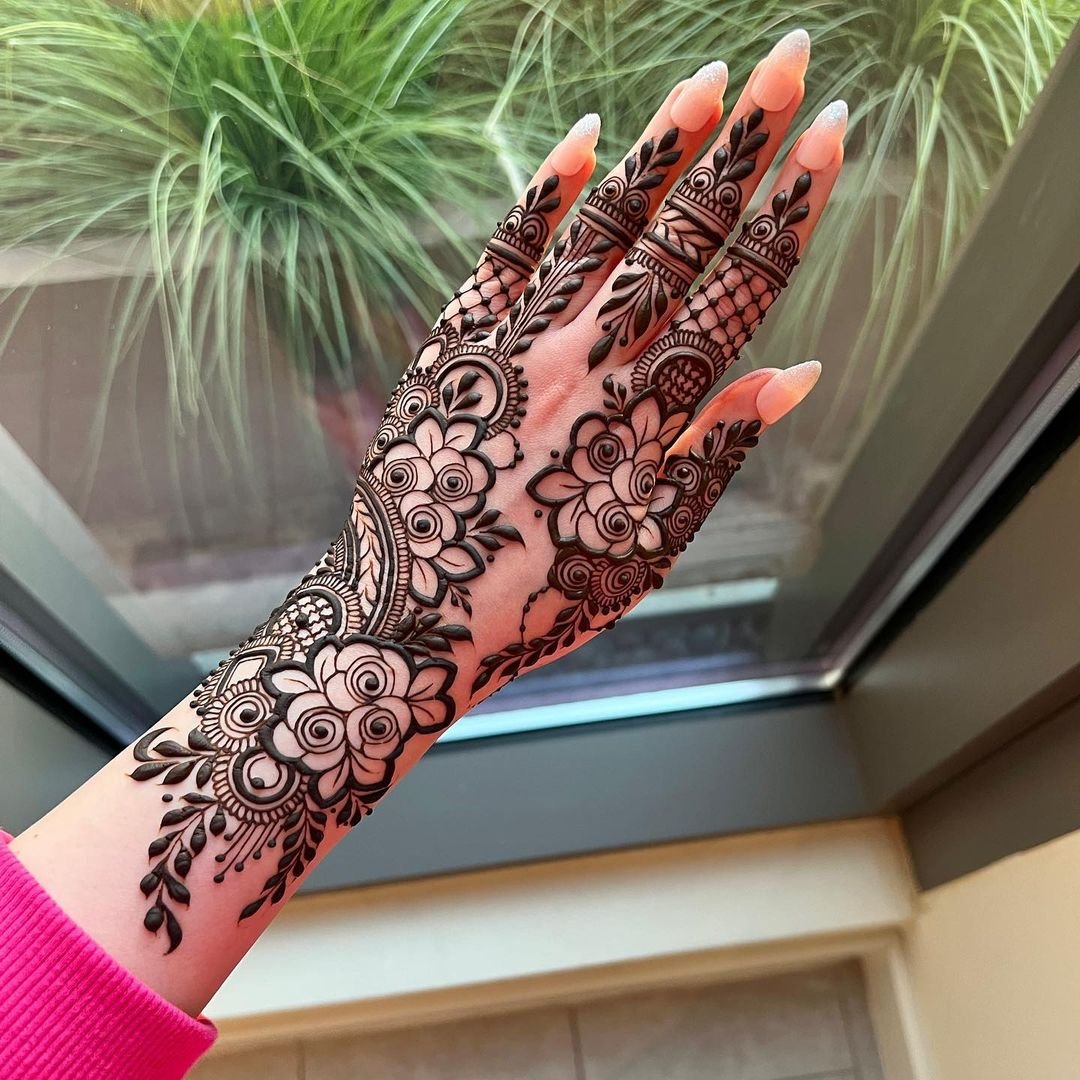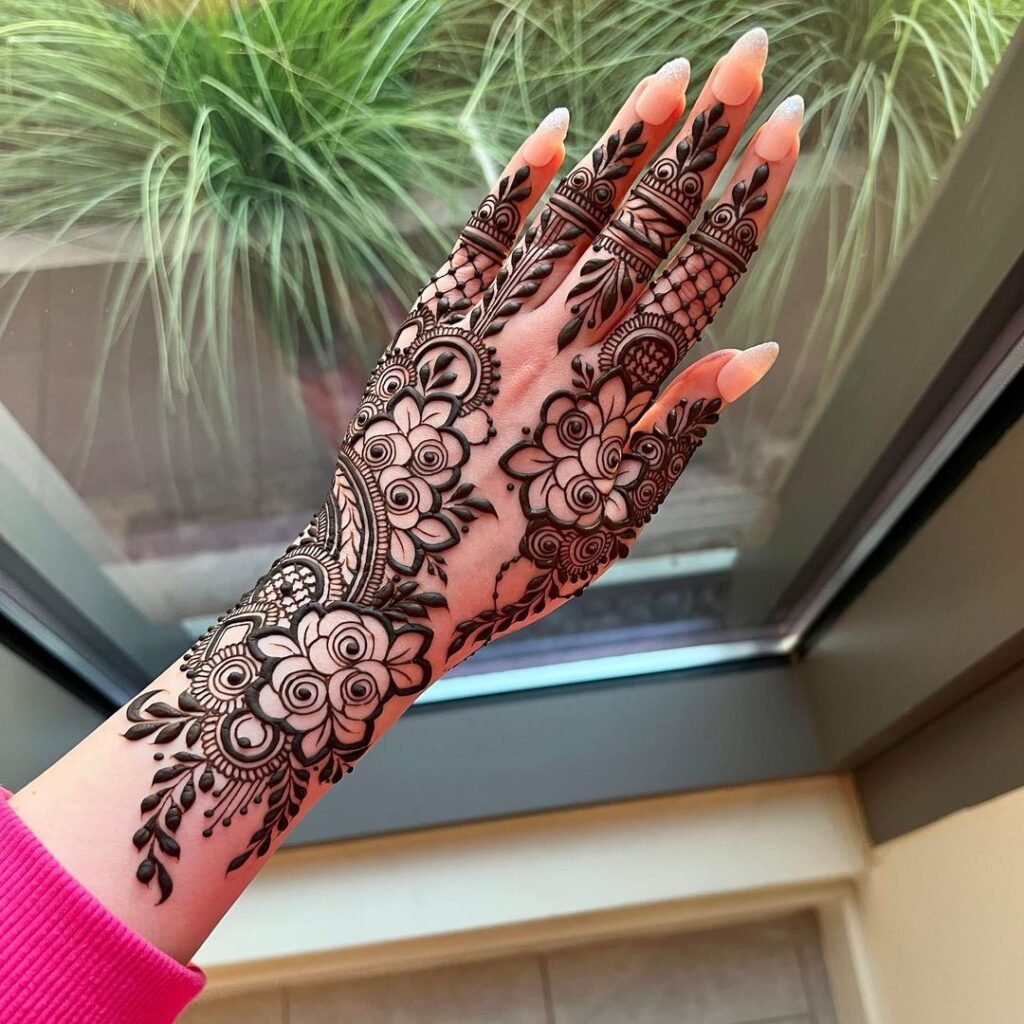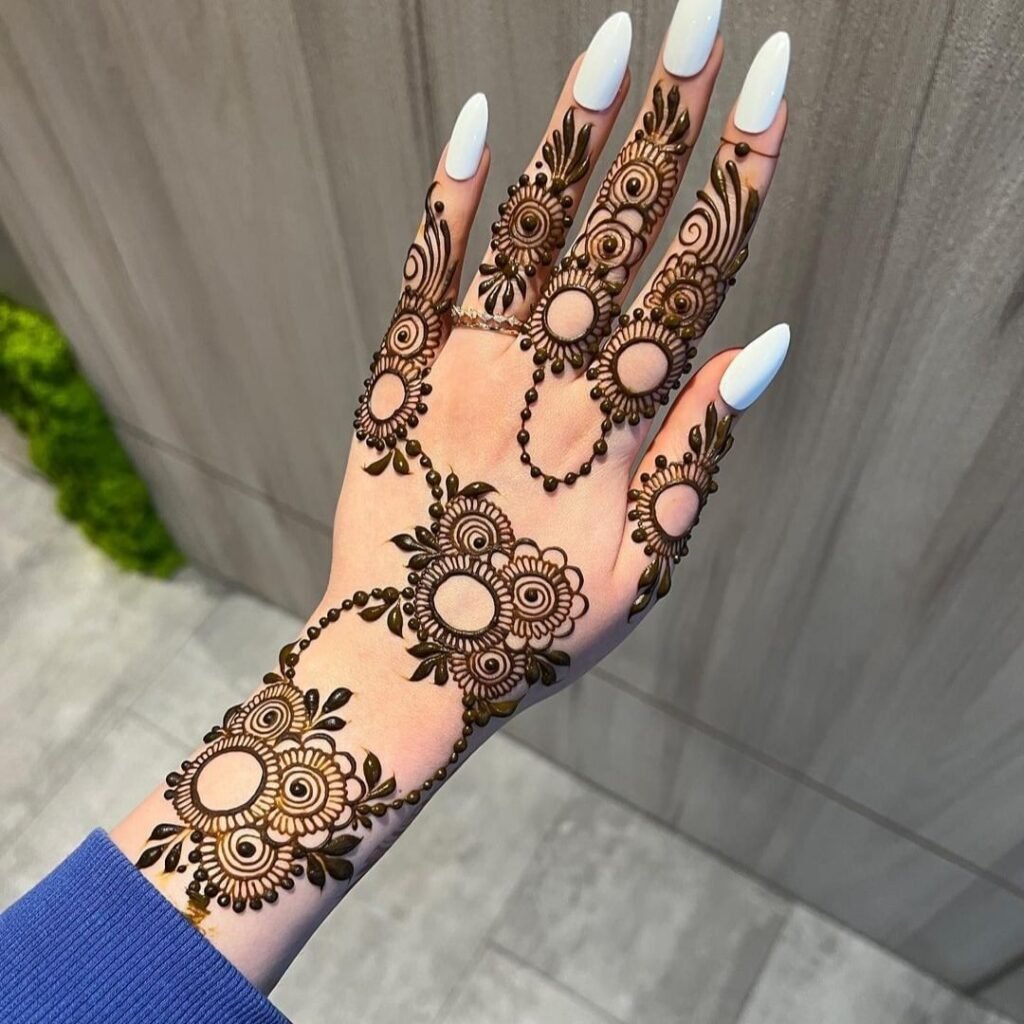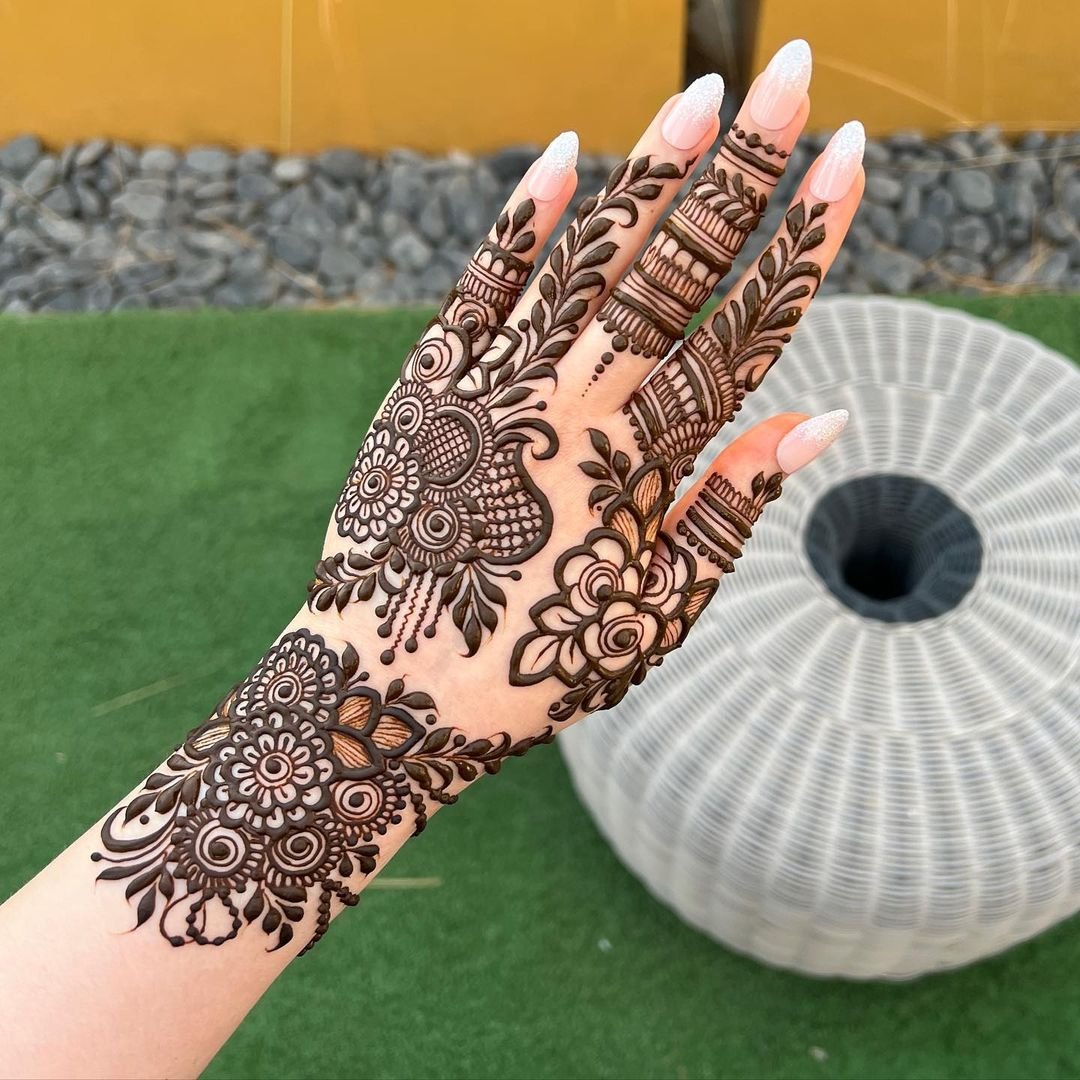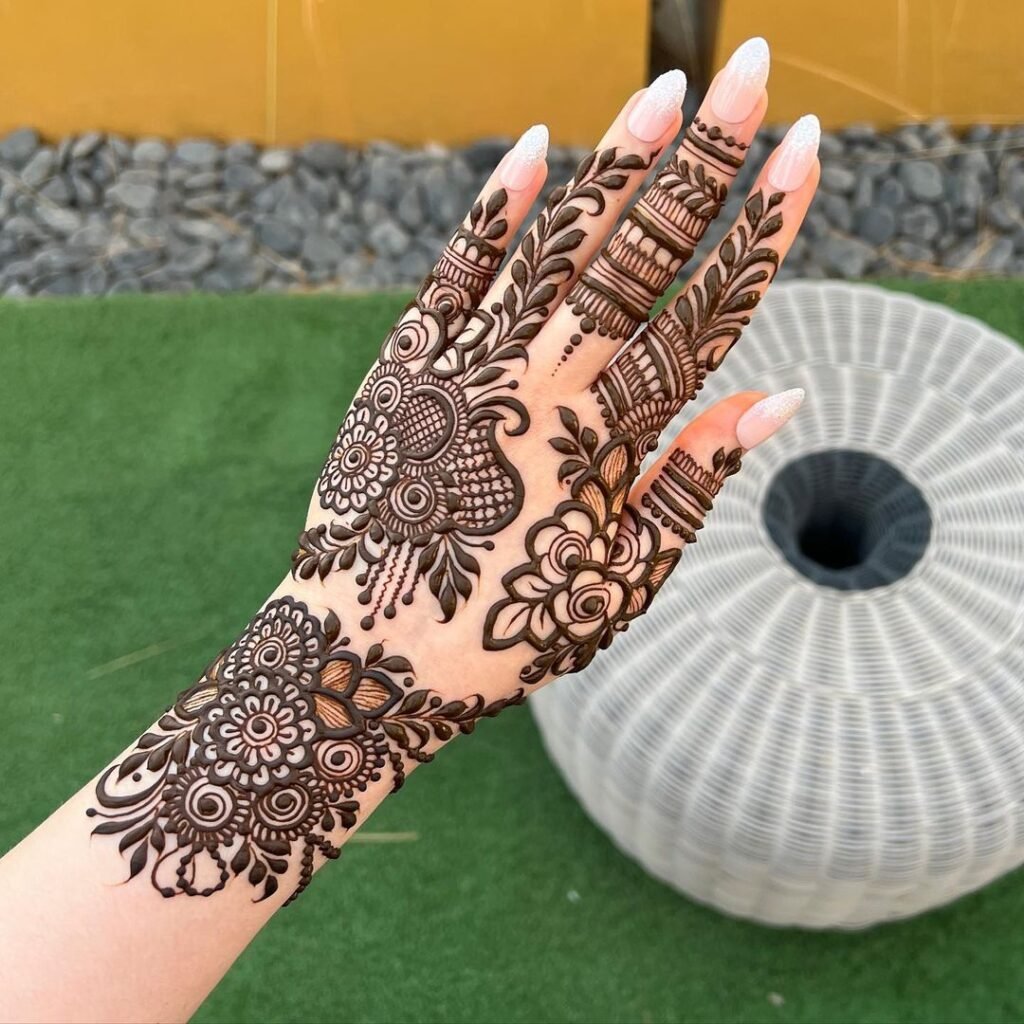 Easy Simple Arabic Mehndi Design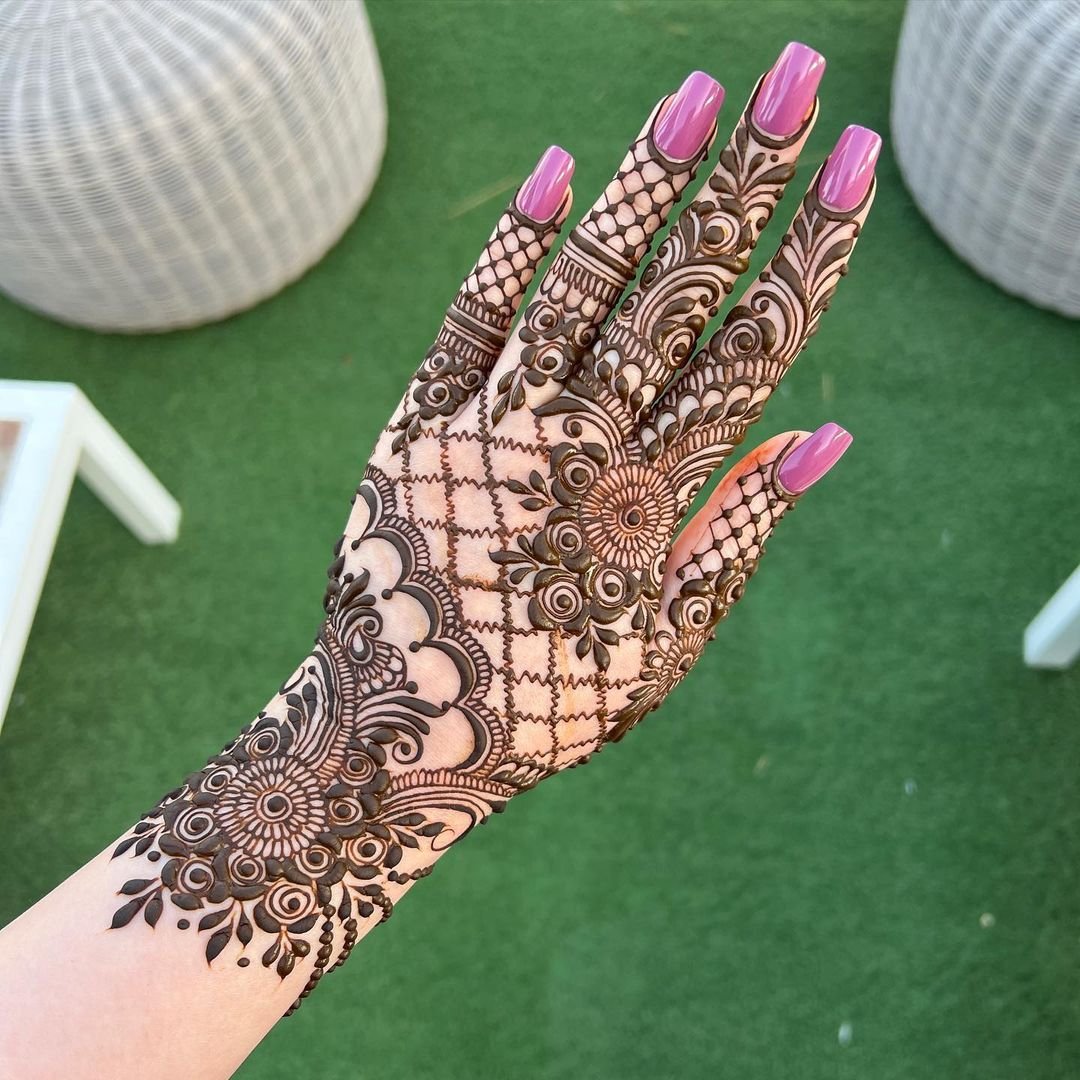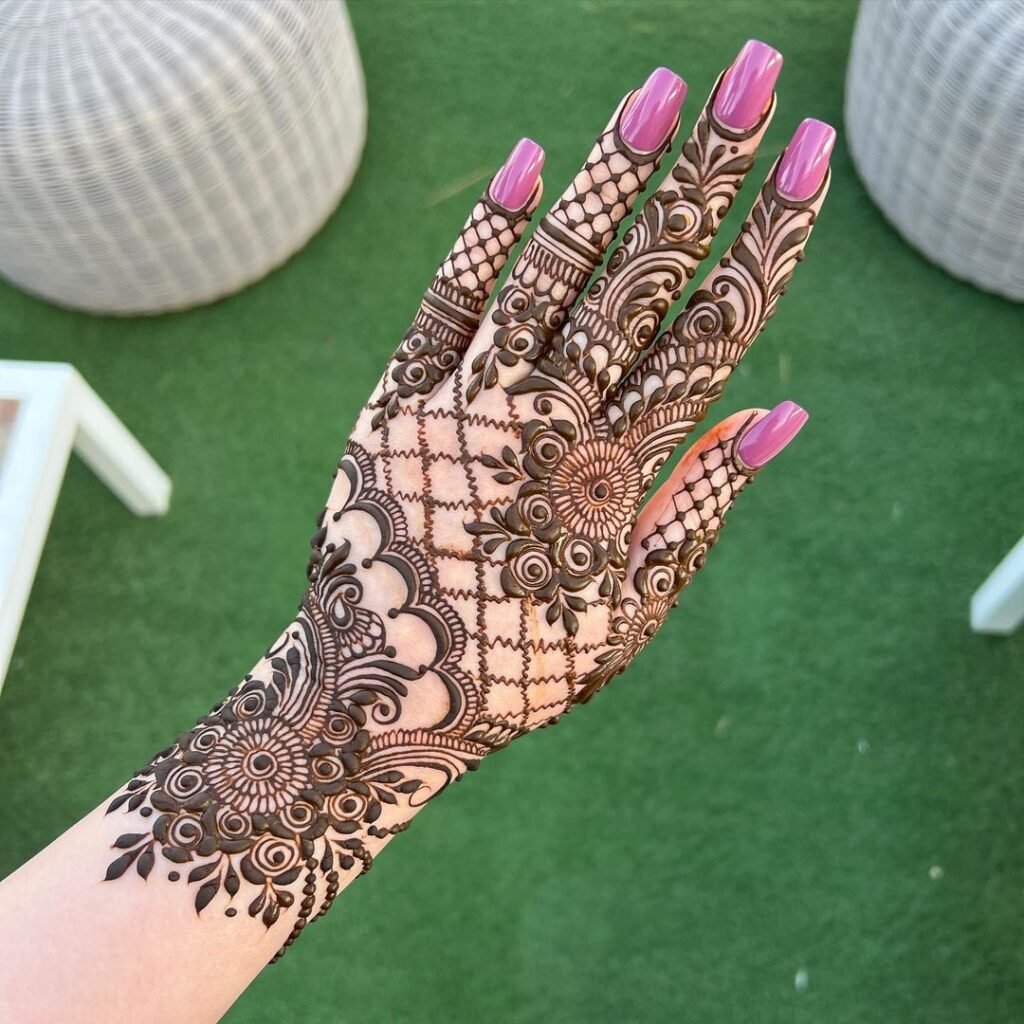 Arabic mehendi design is a timeless choice that effortlessly combines simplicity with elegance. Whether you're a mehendi enthusiast or someone trying it for the first time, these designs are accessible and versatile. Embrace the beauty of Arabic mehendi and let your hands tell a story of artistry and grace. So, the next time you're looking for a mehendi style that is simple yet stunning, consider the charm of Arabic mehendi designs.
Image Credit – Instagram/@@blisshennabyzahra
Also Read