Stylish Mehndi Design For Karwa Chauth
Mehndi, also known as henna, is a time-honored tradition that adds a touch of elegance and beauty to the celebration of Karwa Chauth. Every year, as this auspicious day approaches, women across India and in various parts of the world seek the perfect Mehndi design to adorn their hands and feet. In this article, we'll explore some of the most stylish and trending Mehndi designs for Karwa Chauth to help you look your best on this special occasion.
The Significance of Mehndi on Karwa Chauth
Before we dive into the world of stylish Mehndi designs, it's essential to understand the significance of Mehndi on Karwa Chauth. Mehndi represents love, devotion, and the sacred bond between a husband and wife. It's believed that the deeper the color of your Mehndi, the stronger your love for your spouse. Karwa Chauth is all about celebrating this love, and Mehndi is a beautiful way to express it.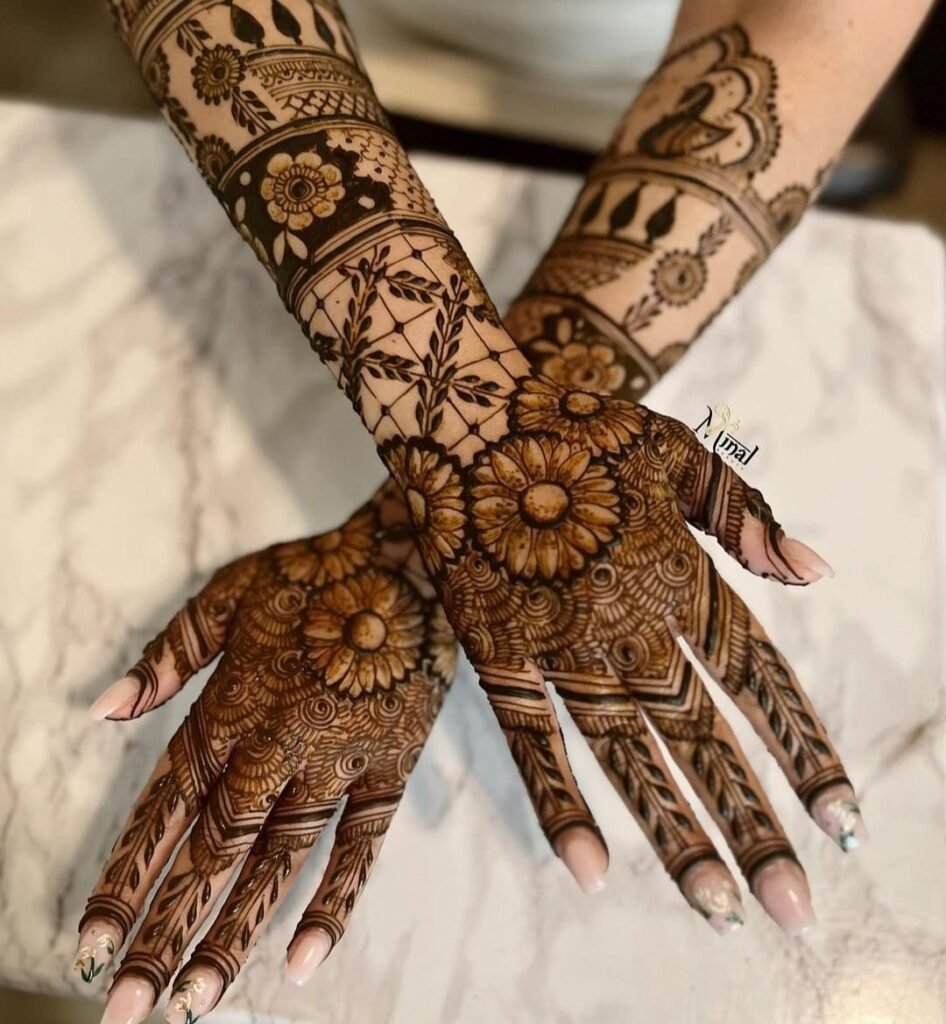 Floral Patterns: Flowers have always been associated with love and beauty. Floral patterns in your Mehndi design represent growth and the blossoming of your love.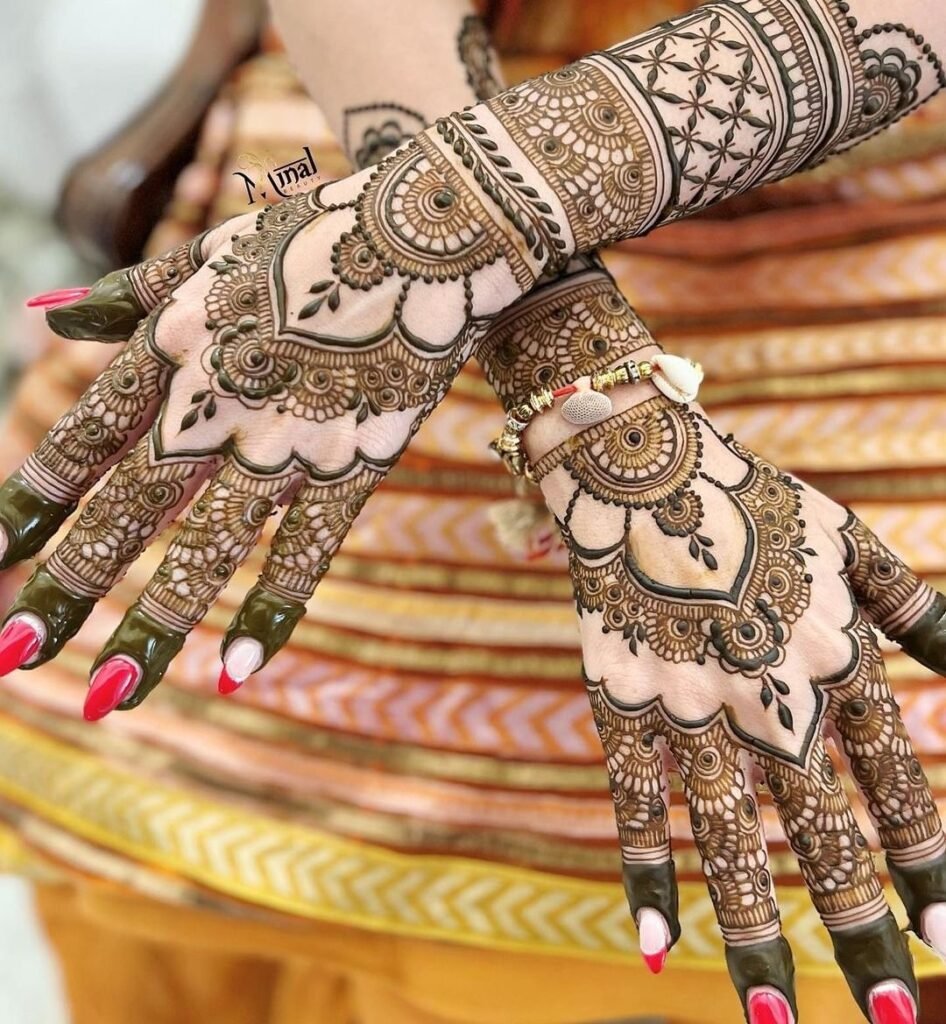 Arabic Mehndi: Arabic Mehndi designs are known for their bold and large floral patterns. They are elegant and striking, making them an excellent choice for brides.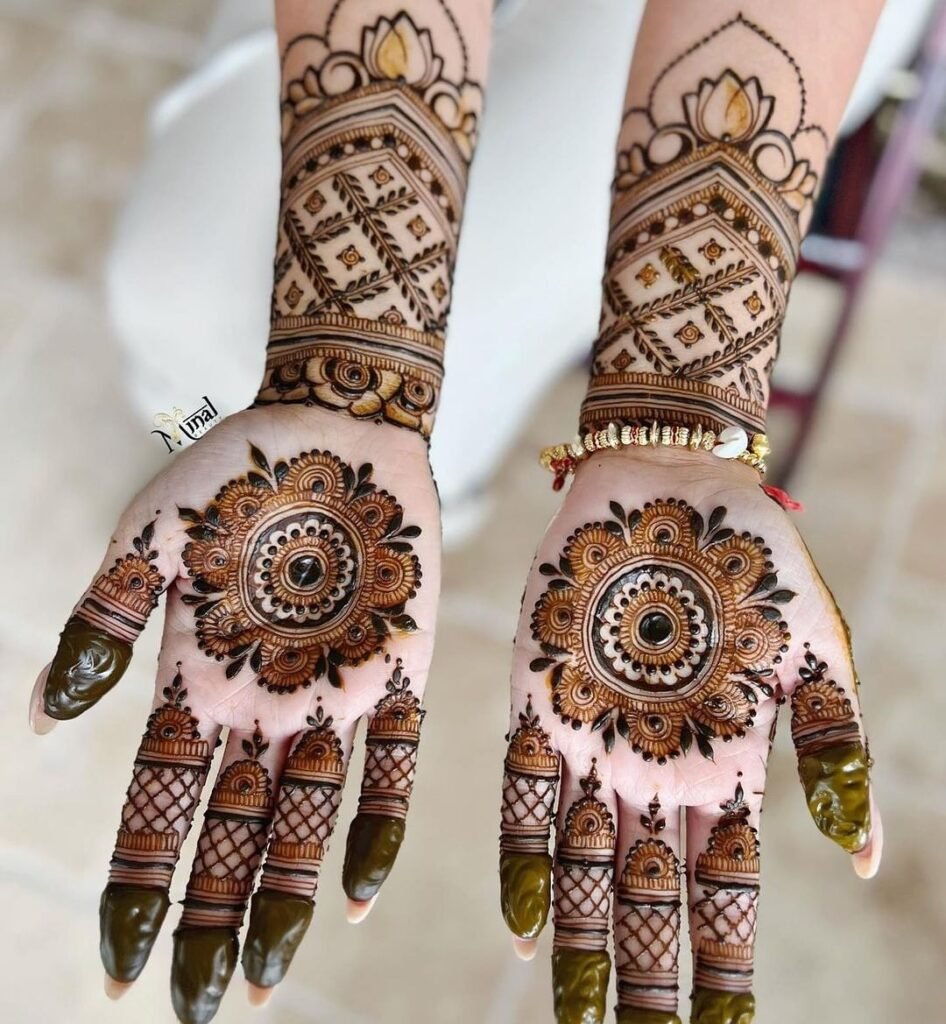 The choice of your Mehndi design is a personal one. It should reflect your style, the occasion, and the message you want to convey. Whether you're looking for something traditional, modern, or even a mix of both, there's a perfect design for you.
All Image Credit – Instagram @minal_beauty
Also Check