Mehndi Designs For Karwa Chauth 2023
Mehndi, the age-old art of adorning hands and feet with intricate designs, holds a special place in the hearts of Indian women, especially during the festival of Karwa Chauth. This beautiful tradition not only enhances the visual appeal but also carries profound cultural and emotional significance. In this article, we will delve into the world of Mehndi designs for Karwa Chauth 2023, exploring the evolution, styles, and cultural aspects of this art.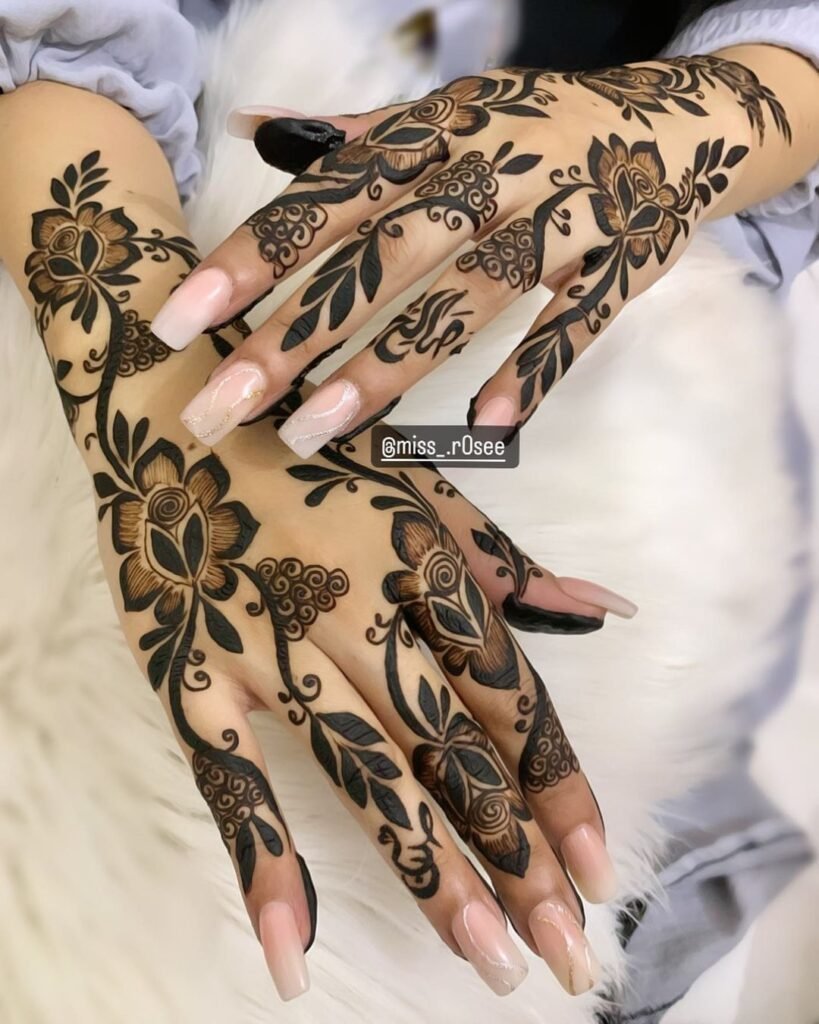 New Arabic Mehndi Desgn
Arabic mehndi designs are known for their bold and large floral patterns. They are perfect for brides who want a unique and eye-catching design.
Latest Mehndi Designs For Karwa Chauth 2023
Karwa Chauth, a traditional Hindu festival, is celebrated by married women in India with great enthusiasm and devotion. It involves fasting from sunrise to moonrise for the well-being and longevity of their husbands. The festival falls on the fourth day after the full moon in the month of Kartik, according to the Hindu calendar.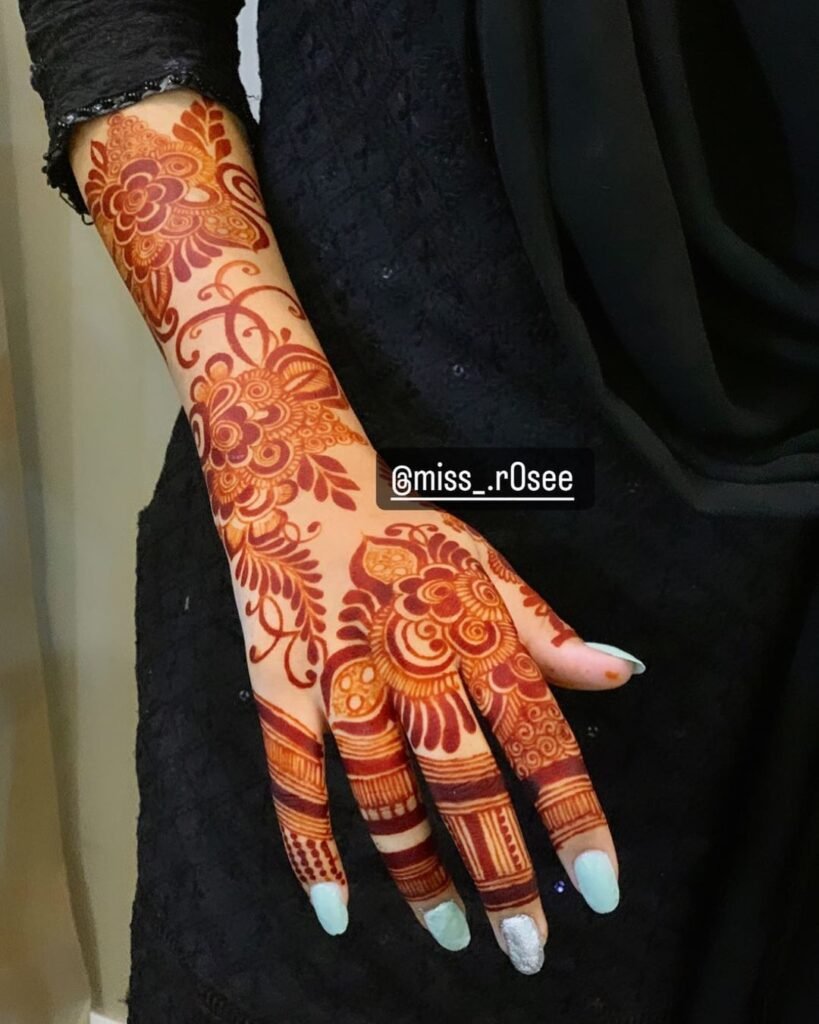 Stylish Mehndi Designs For Karwa chuath
Mehndi, also known as henna, is an integral part of Karwa Chauth. Applying mehndi is believed to symbolize love, devotion, and the bond between a husband and wife. The deeper the color of mehndi, the stronger the love between the couple.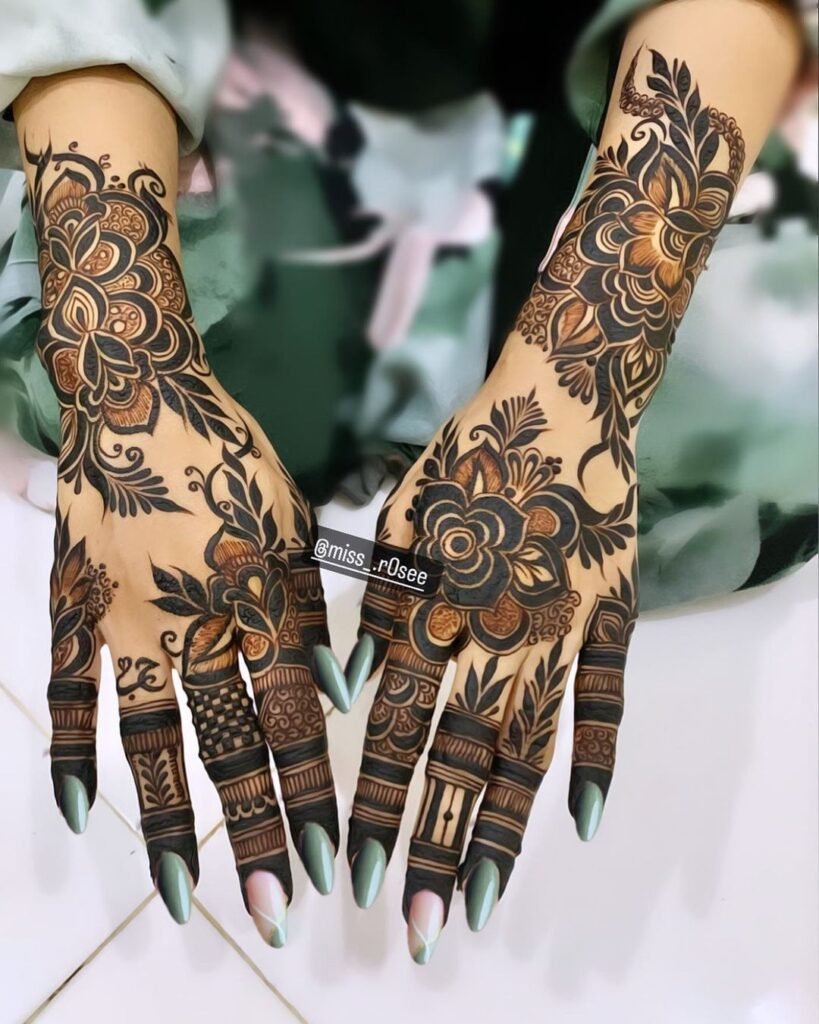 Floral patterns, inspired by nature's beauty, are timeless and elegant. They represent love, growth, and the beauty of life.
All Image Credit – Instagram @miss_.r0see
Also Check