Traditional Jhumki Earrings for Women
Traditional Jhumki earrings are a popular choice for women, especially in South Asian and Indian cultures. These earrings are characterized by their bell-shaped design and intricate, ornate details. They often feature a small dome-shaped stud at the earlobe, from which dangles a larger, conical or bell-shaped element. Jhumki earrings are typically made from various materials, including gold, silver, brass, or even lightweight alloys, and are often adorned with gemstones, pearls, enamel work, or intricate filigree patterns.
Meenakari is a traditional Indian technique of enameling that adds colorful details to the earrings. Meenakari Kundan traditional Jhumki earrings for women combine two exquisite jewelry techniques to create a stunning and ornate accessory. These earrings are a popular choice for special occasions and traditional Indian outfits due to their intricate craftsmanship and vibrant aesthetics.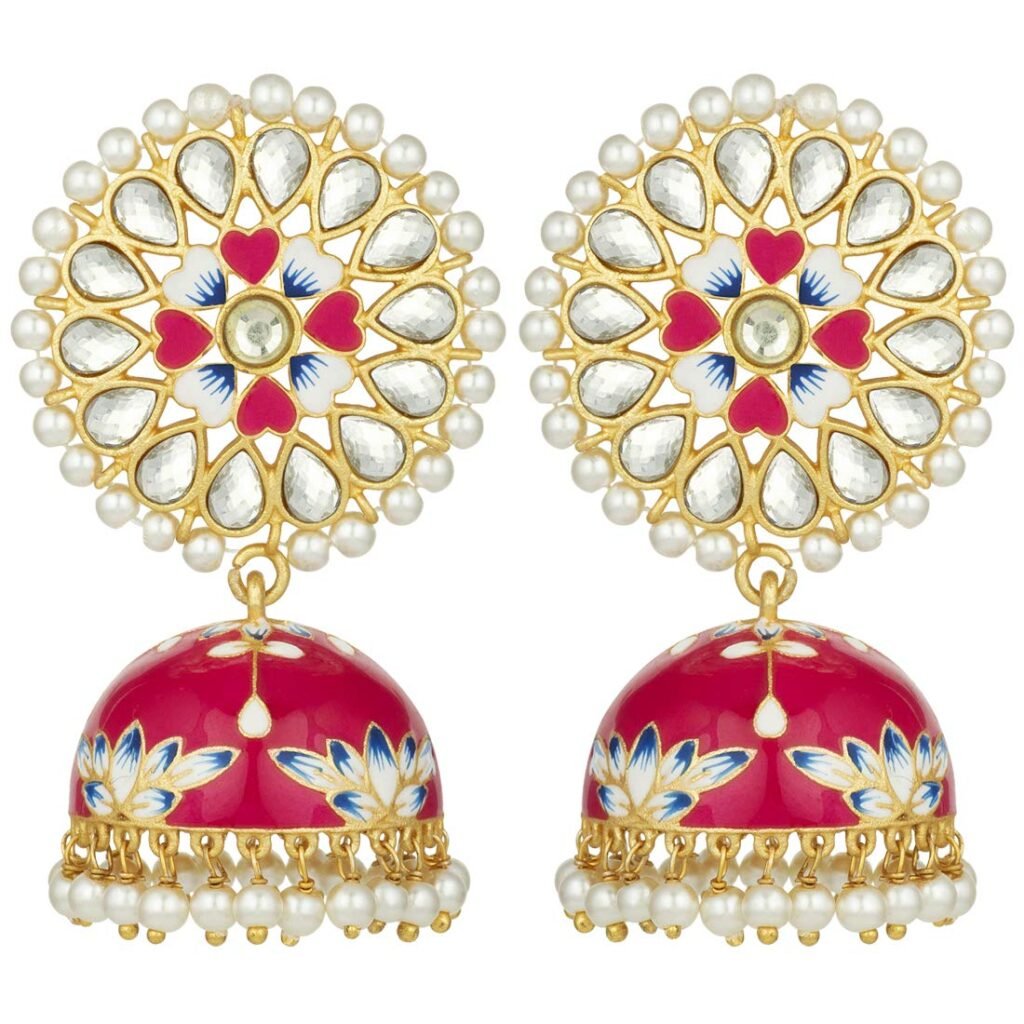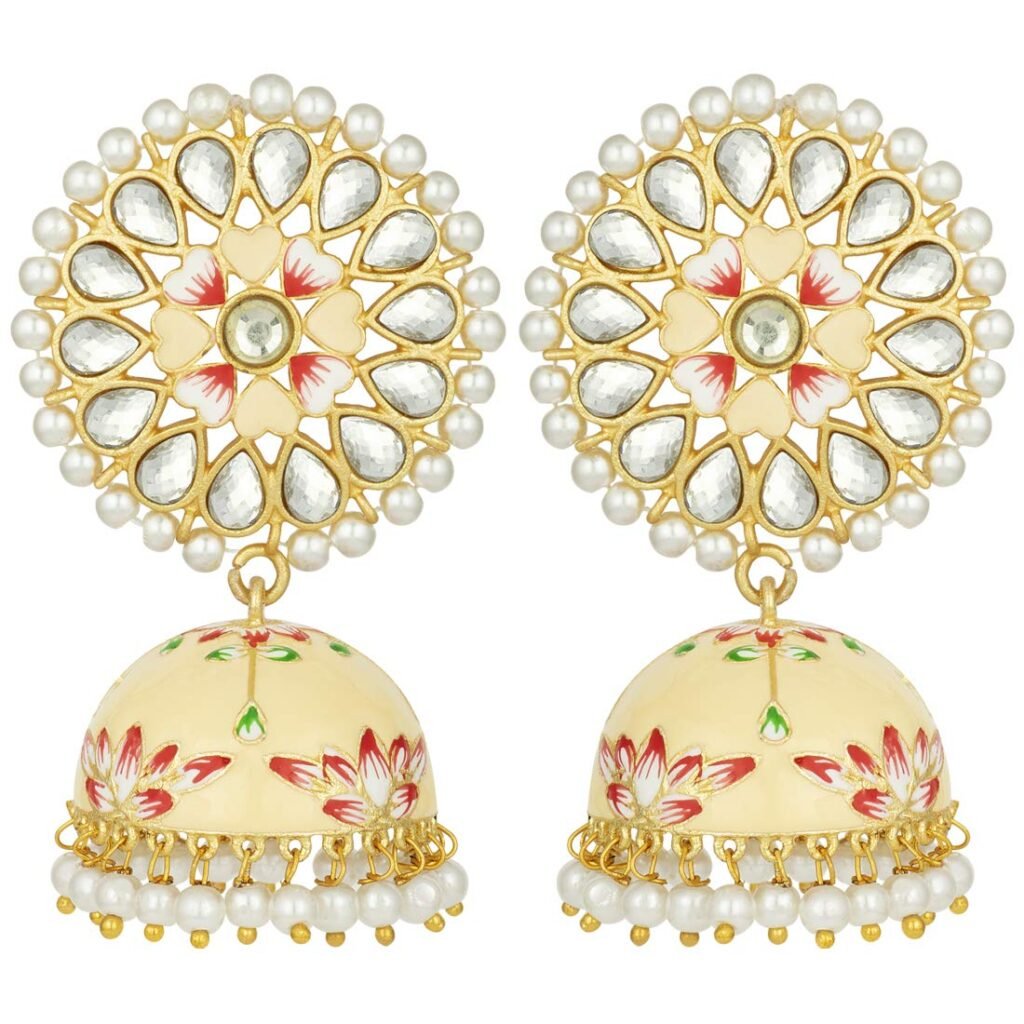 Jhumki earrings are characterized by their bell-shaped or conical design, with a small stud at the earlobe from which a larger, dangling element hangs. In the case of Meenakari Kundan Jhumkis, the entire bell-shaped component is usually adorned with intricate Meenakari enamel work and Kundan stones. Meenakari Kundan Jhumki earrings are known for their vibrant colors and intricate patterns. The Meenakari work adds a rich palette of colors to the design, and Kundan stones can be set in contrasting or complementing shades to create a visually stunning effect.
These earrings are typically worn for special occasions and cultural events such as weddings, festivals, and traditional celebrations. They complement Indian ethnic attire like sarees, lehengas, and anarkalis.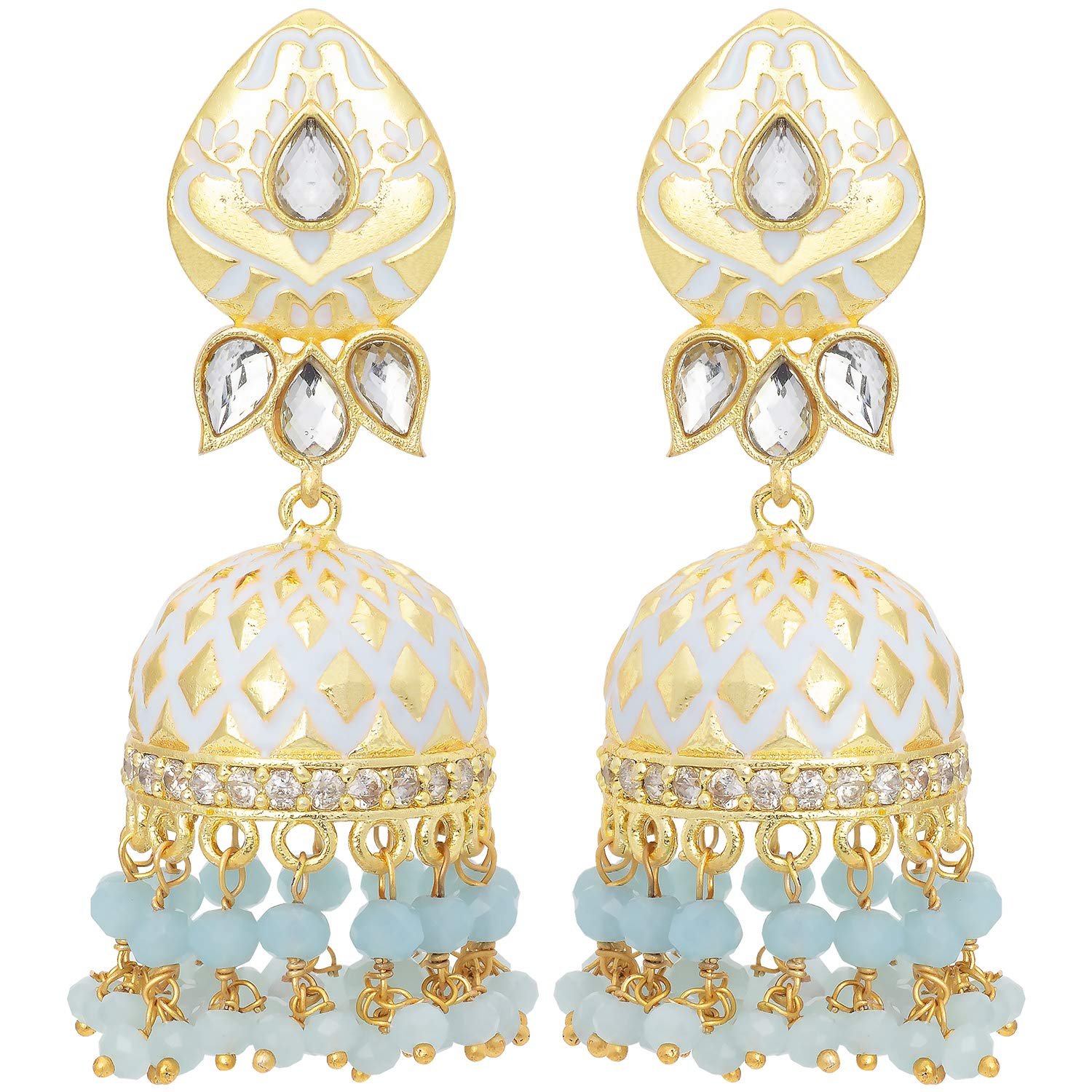 When wearing Meenakari Kundan Jhumki earrings, it's common to pair them with a matching necklace, bangles, or a maang tikka for a coordinated and elegant look.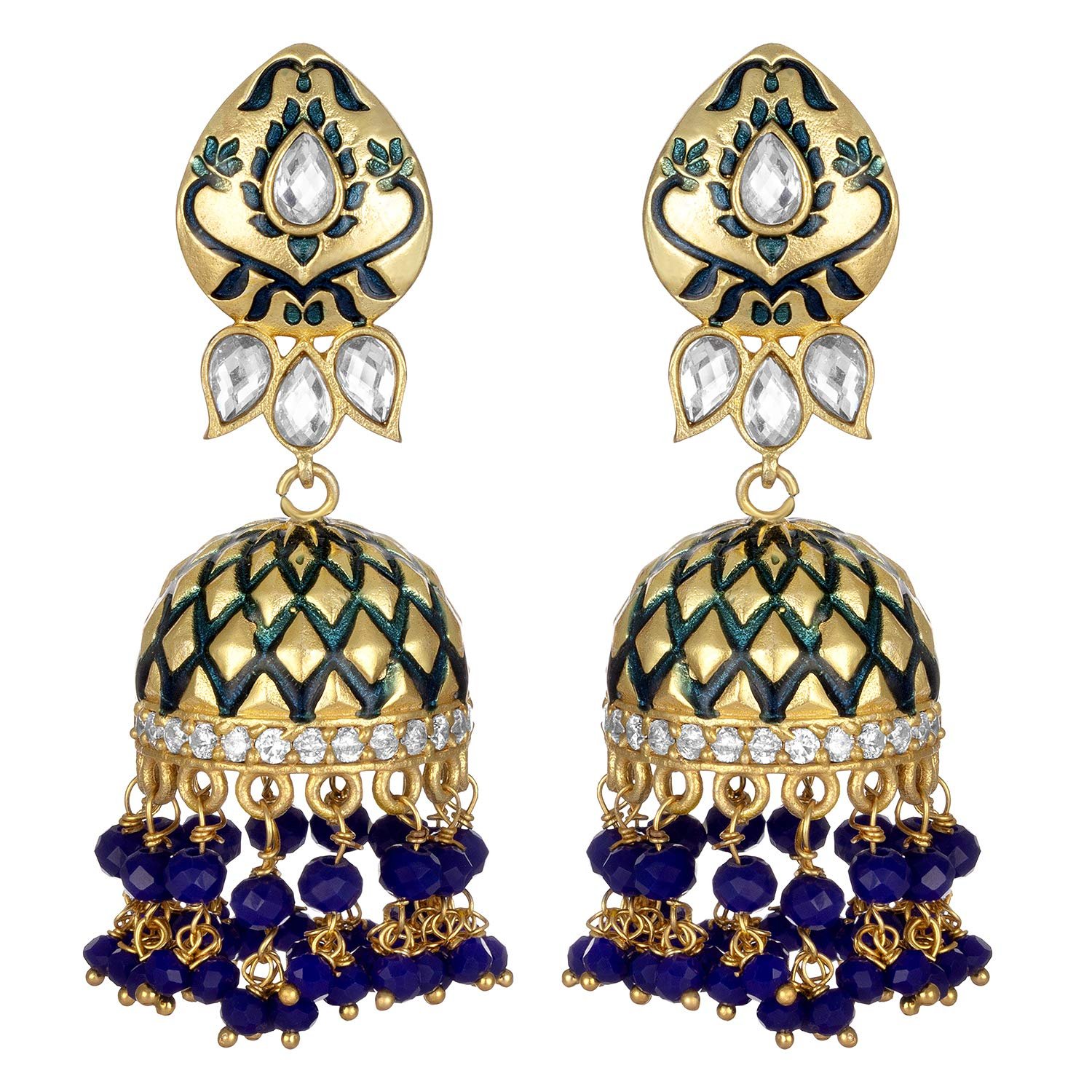 These earrings are not only a symbol of cultural heritage but also a testament to the skill and craftsmanship of Indian jewelry artisans. They add a touch of tradition, color, and elegance to any outfit and are cherished as heirloom pieces in many families.
All Image Credit – Amazon.in
Also Check